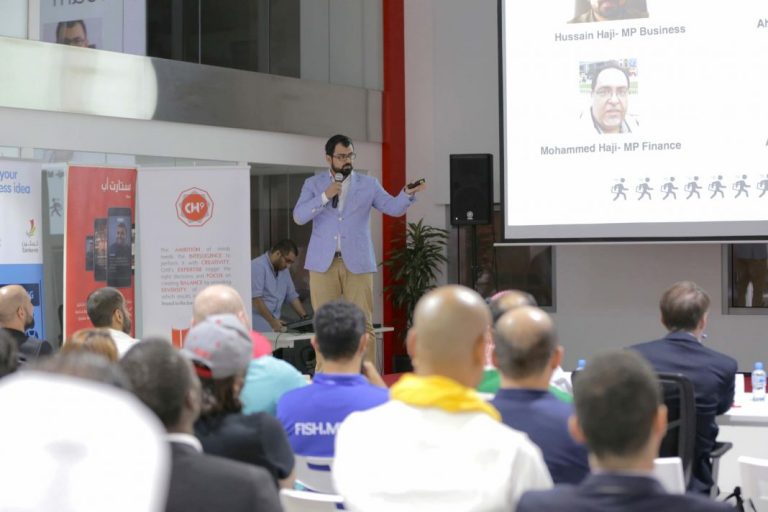 Turn 8 is a collaborative corporate innovation initiative with DP World, a leading multinational port operator. The Mission: Bring innovators from around the world to the UAE to foster a global innovation culture and invest in game-changing ideas with commercial potential. Today, TURN8 is a best-in-class venture fund investing in early-stage technology startups.
Interestingly, the debut fund is TURN8 Innovation Fund I. The Innovation Fund has a dual investment strategy through an equity-based accelerator and Seed or Series A follow-on investments.
TURN8 growth accelerator offers several rounds per year focused on startups with minimum viable product innovations (MVPs) and immediate product-to-market fit in the MENA region.
The initiators inject investment, develop talent and provide mentorship and business development support for all of our startups. The Fall Round begins in September and Spring Round begins in February of each year. Rounds last for 4-5 months.
An innovative creation has been the Seed and Series A follow-on fund to fill in the funding gap startups often experience after an accelerator. A later startup-stage investment ensures the startup is able to reach the scale and traction VCs are expecting.
A strategy of the fund is to provide capital and global support to TURN8 graduates primarily. The organizers assess the startup's management team development, product scalability and evidence of customer traction to measure strength and its ability to continue. The initiative's co-investment model empowers startups to attract additional investors under a shared risk equation.
Turn 8 is focused on capturing early entrepreneurial talent "as young CEOs" build businesses in regional growth markets and prepare for international scalability. Manufacturing success through training, mentorship, and investment remains at the heart of TURN8 investment strategy.
Since the inception of TURN8 accelerator in 2013, 60 companies have received the pre-seed funding and raised over USD 4M in co-investment from other VCs . The growth has been encouraging as it is great to see startups' combined Enterprise Value (EV) has grown by more than 16x since inception.
TURN8 Pre-Accelerator Demo Day Organised by Startup MGZN
The Demo Day is the last phase of the TURN8 Pre-Accelerator Program where 9 technology startups pitched to a panel of investors for an investment opportunity that can start from $35,000 to $80,000 and up to $500,000 for teams with more traction, and a room of a 130 members of the startup and business community at the CH9 Business Incubator in Amwaj Lagoon.
The program is being powered by the Bahrain Economic Development Board, collaboration with Startup MGZN, partnership with Tamkeen Bahrain, Zain Bahrain, Bahrain Development Bank, Rowad, and CH9.
The program had over six sessions for over 30 technology startups that participated to learn what it takes to kickstart their startup and pitch to investors.
"What the participating technology startups have learned in the past six sessions will set the direction of where the startups in Bahrain should be heading." told us Bader Kamal, co-founder of Startup MGZN.
The investors panel included including TURN8, Trey Goede (Saudi Aramco Entrepreneurship Ventures), Khaled Al-Amiri (Zain Group), Emilio Escartin (Bahrain Development Bank), Sh. Hesham Al-Khalifa (Bahrain Development Bank), and Hamed Fakhro.
"The Demo Day event we hosted showcases the best technology startups in Bahrain. What they have to offer, from mobile applications to cloud services in the educational, entertainment, and services sectors paves the way for the future for startups in Bahrain. Their solutions can help make life easier and better for many people in our society." told us Ahmed Al-Sawafiri, founder of Startup MGZN.