Pregnancy, journey of nine months is an amazing, emotional and a magical time, but also a very critical time for education of both the couple and their loved ones for preparation of the different challenges ahead. This is when healthy maternal habits can make the difference in a child's long-term health and well-being.
Antenatal educational classes:
Antenatal classes (parentcraft) help you to prepare for your baby's birth and is also a good way to make friends with other parents who are expecting babies around the same time as you. They also give you an opportunity to ask your concerns regarding any query you have, which will help all the other members in the group too, giving you confidence and information. They're very informative and fun, and you can learn how to:
l stay healthy during pregnancy
l look after and feed your baby
l make a birth plan, considering the different arrangements for labor and birth and the choices available to you
What information you need from an antenatal class?
Think about what you hope to gain from antenatal classes so you can find the sort of class that suits you best. Places in antenatal classes can get booked up early. It's a good idea to start making enquiries early in pregnancy so you can secure a place in the class that you choose. You can attend more than one class. To find out about classes near you, ask your docter. Antenatal classes are free all over the world
When to have antenatal classes?
Any women can attend classes at any stage but better to start to attend introductory classes on baby care early in pregnancy, but most antenatal classes start around 8-10 weeks before your baby is due, when you are around pregnant. If you're expecting twins, start your classes when you're around 24 weeks pregnant because your babies are more likely to be born early. Some units offer antenatal classes for women expecting multiples – ask your midwife about this.
What happens in antenatal classes?
Antenatal Classes are usually held once a week, either during the day or in the evening, for around 2 hours. Some classes are for pregnant women only. Others welcome partners or friends to some or all of the sessions. In some areas, there are classes for single mothers, teenagers or women whose first language is not English.
The kinds of topics covered by antenatal classes are:
l Health in pregnancy, including a healthy diet
l Exercises to keep you fit and active during pregnancy
l What happens during labour and birth
l Coping with labour and information about different types of pain relief
l How to help yourself during labour and birth
l Relaxation techniques
l Information about different kinds of birth and interventions, such as ventouse or forceps delivery
l Caring for your baby, including feeding
l Your health after the birth
l "Refresher classes" for those who've already had a baby
l Emotions and feelings during pregnancy, birth and after
Some classes cover all these topics. Others focus on certain aspects, such as exercises and relaxation, or caring for your baby.
The number of different antenatal classes available varies from place to place. So be sure to help yourself and be aware about what you are going to experience throughout this magical journey and delivery. Also how to handle yourself in post-partum blues.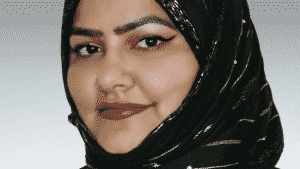 Dr. Maimoona Liaqat, FCPS
Obstetrics & Gynecology Consultant
Bahrain Specialist Hospital
Email: [email protected]
Call: 17812000