HH Shaikh Nasser bin Hamad Al Khalifa, Representative of His Majesty the King for Charity Works and Youth Affairs and President of the Supreme Council for Youth and Sports, expressed his utmost and sincere gratitude and appreciation to HM King Hamad bin Isa Al Khalifa, the King of the Kingdom of Bahrain, for attending the Ironman 70.3 World Championship, in Nice, France, where HM honoured the Bahrain Endurance 13 Team following their historic one-two victory.
HH Shaikh Nasser underlined that HM the King's attendance to the event confirms HM's support and interest in the youth and sports sectors which has contributed to this unique achievement at such a prestigious Championship.
Furthermore, HH Shaikh Nasser pointed out that HM the King's presence in the event boosted the team members' motivation and determination, noting that such accomplishments come thanks to the sponsorship and support of HM the King to the Bahraini sports. Moreover, HH Shaikh Nasser hailed the positive results earned by the Bahraini athletes in the Championship after occupying advanced positions.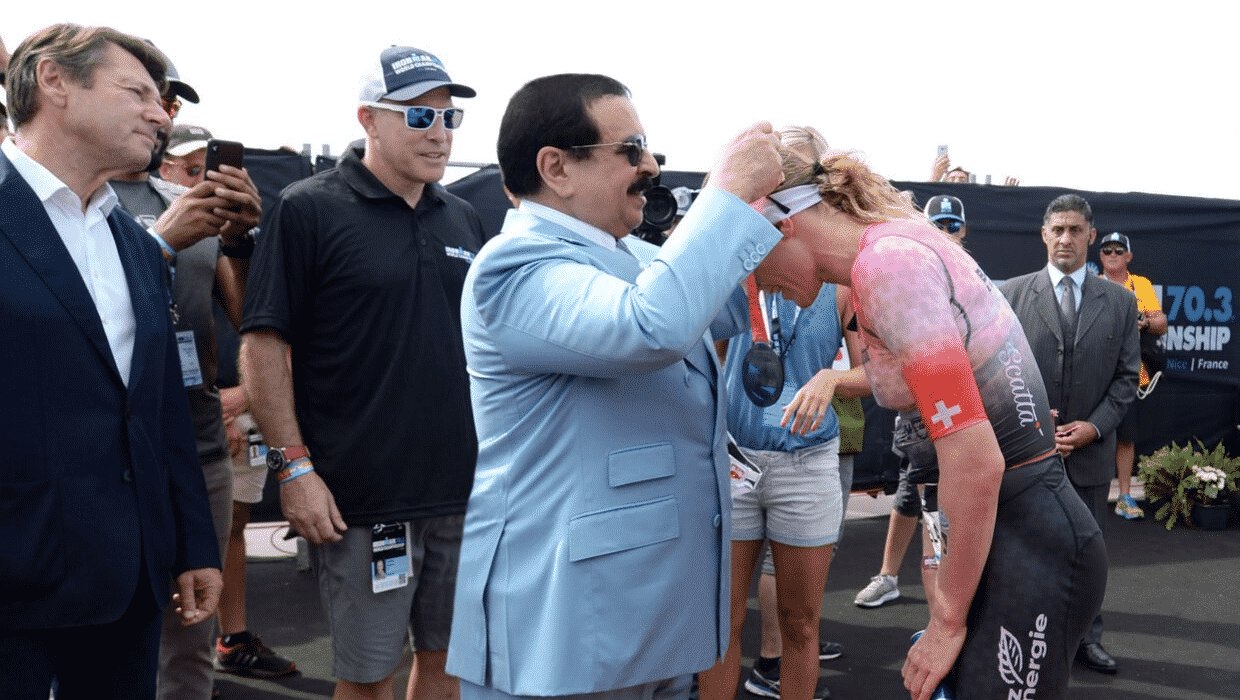 HH Shaikh Nasser's remarks came as Bahrain Endurance 13 added to the trophy case again this weekend as Daniela Ryf claimed a historic fifth consecutive Ironman 70.3 world championship in Nice, France. Teammates Holly Lawrence and Alistair Brownlee also took twin silvers, pushed to their limits in highly competitive fields. Vincent Luis and Lauren Parker backed up from winning the ITU world titles in triathlon and paratriathlon in Lausanne last week with golden finishes at the Banyoles World Cup.