HH Shaikh Nasser bin Hamad Al Khalifa, Representative of HM the King for Humanitarian Works and Youth Affairs has participated in World Cancer Day Solidarity Challenge initiative which was hosted virtually to support cancer patients. Joining HH Shaikh Nasser was Bahrain Victorious cycling team star Mikel Landa among many celebrities and cyclists from around the world.
On this occasion, HH Shaikh Nasser underlined that such humanitarian initiatives and their links to various sports reflect the importance of harnessing sports towards philanthropy. "Sports aren't just about competition and winning top places, but they are more than that as they carry noble values towards society and contribute to supporting global initiatives that aim to achieve health, well-being and cure all diseases.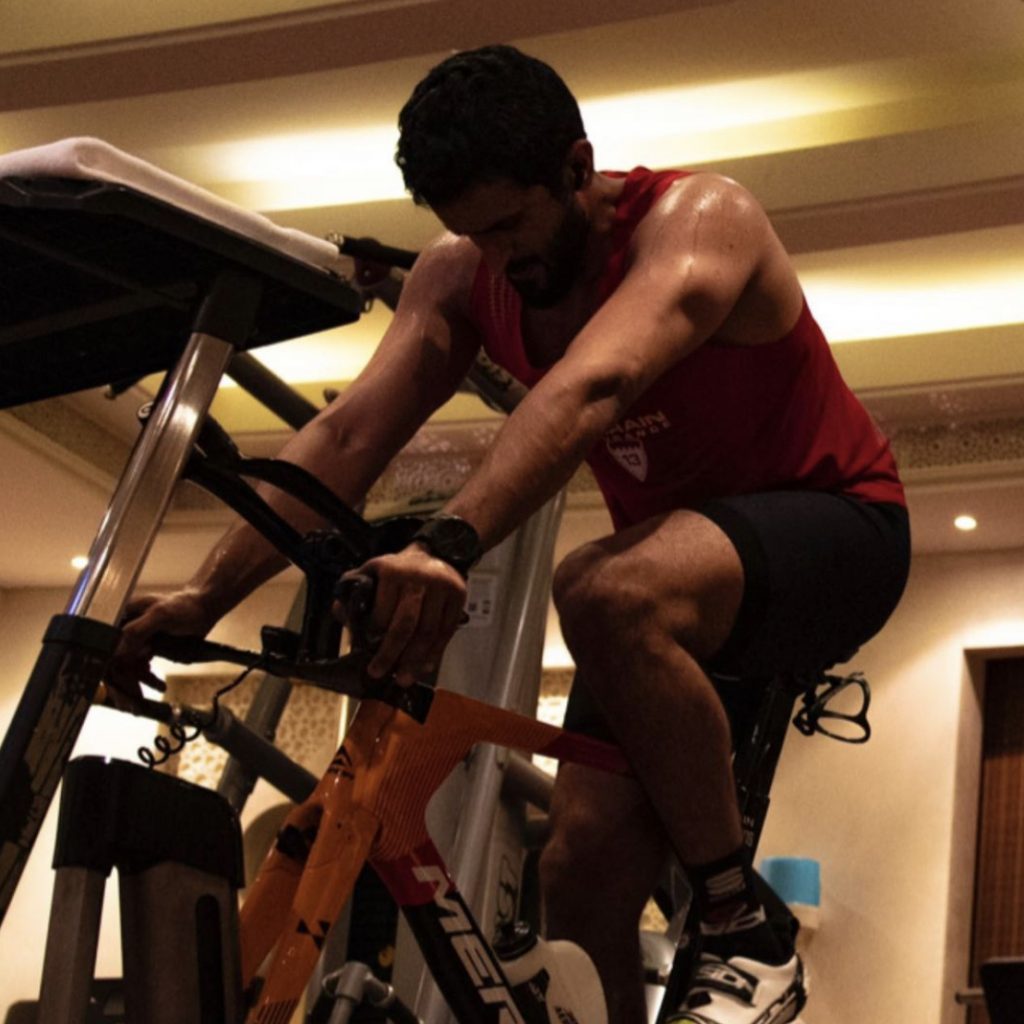 "I am proud to participate in this challenge with other celebrities from different parts of the world, as this initiative carries a humanitarian initiative which aims to combat the cancer disease as well as support the efforts of the United Nations and other global societies involved in fighting cancer. This reflects the close connection between sports and supporting global initiatives that hold an important humanitarian dimension," HH Shaikh Nasser said.
"The Solidarty Challenge in cycling is one of the biggest sports events globally and it represents a broad online platform that hosts an elite pool of celebrities and contributes to cementing sports as a lifestyle and raise awareness among the society of the importance of practising sports, additionally to backing the efforts of the United Nations and the global societies in combating dangerous diseases such as cancer as well as raising essential funds to help affected patients," he added.
"The participation of Bahrain Victorious in this race through its stars represents an initiative from the Kingdom of Bahrain to uphold the noble values of sports and their relationship with humanitarian and charitable work. The team's participation gave the race a great media momentum that will contribute to achieving the noble goals of Solidarity Challenge," he continued.
"Chronic diseases have become widespread in the global community, and confronting them requires solutions and cooperation from the sports sector, which has many components and a large audience. Therefore it's easy to transmit any message," he concluded.
It's worth noting that the race featured wide participation, and it's part of many initiatives supporting the combat of cancer, including Bahrain Cancer Society. Organised by Solidarity co, the event was broadcast in 120 countries.
It witnessed wide participation from various countries, additionally to Bahrain Victorious' stars, including Mikel Landa.
The event was greatly highlighted on social media platforms, where prominent users have praised HH Shaikh Nasser's participation in the event, valuing HH's pioneer initiatives.