On the directives and follow-up of HH Shaikh Nasser bin Hamad Al Khalifa, Representative of HM the King for Humanitarian Works and Youth Affairs, Honourary President of Bahrain Royal Equestrian and Endurance Federation (BREEF), HH Shaikh Khalid bin Hamad Al Khalifa, Supreme Council for Youth and Sports First Deputy Chairman and Bahrain Olympic Committee President deputised HH Shaikh Isa bin Abdullah Al Khalifa, President of BREEF to crown the winners in the Khalid bin Hamad Endurance Race which covered a distance of 120 km in the presence of HH Shaikh Faisal bin Rashid Al Khalifa,  Vice President of the Supreme Council for the Environment (SCE) Vice President of the Coordination, Execution and Follow-up Committee (Estijabah) committee. 
The event was won by Isa Al Enzi of the Victorious team, followed by Sarhan Al Enzi of the Al Safanat stud, and Shahad Waleed of Al Zaeem team in second and third places respectively.
In the stud category, Sarhan Al Enzi came first, and Ahmed Ali of Al Safanat stud finished second. Shaikh Saqer bin Khalid Al Khalifa of Ahmed Al Fateh stud completed the event in third.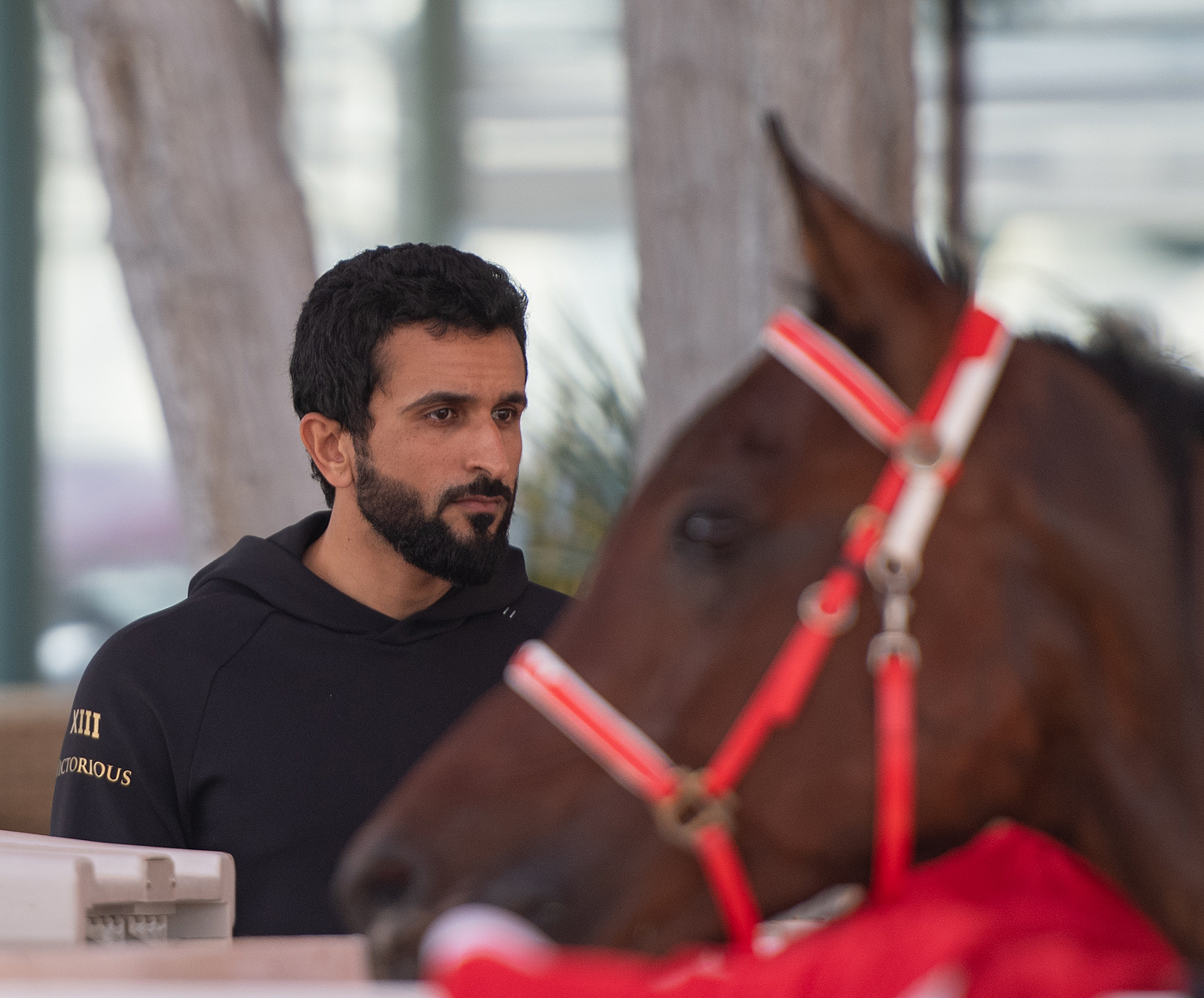 On this occasion, HH Shaikh Nasser praised the support of HH Shaikh Khalid, which has played a key role in accomplishing many successes, stating that such accomplishments will have a positive impact on Bahrain's foreign outings and the development of the endurance sport in the country.
He also praised the multiple gains achieved in the race following the wide participation and the fierce competition seen in the event, pointing out that this is a clear proof of the great interest in this sport among the society. He indicated that this event will fuel the participants' motivation ahead of Bahrain's most prestigious endurance event, which is HM the King Cup.
Furthermore, HH Shaikh Nasser praised the performances showcased in the race, congratulating the winners.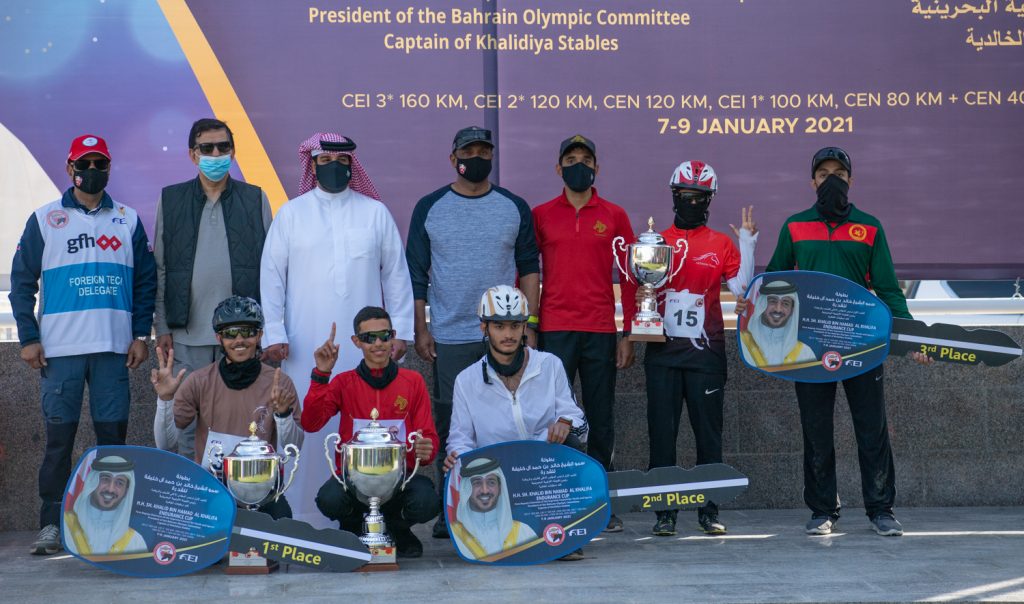 From his side, HH Shaikh Khalid bin Hamad Al Khalifa expressed utmost happiness after the race proved to be a tremendous success, hailing at the same time the support provided to it by HH Shaikh Nasser Nasser. He stated that the event generated huge benefits for all the participants, whose performances were well-noted and confirmed their great preparations for the race.
Meanwhile, HH Shaikh Isa bin Abdullah Al Khalifa thanked HH Shaikh Nasser for the tremendous efforts he is exerting to support the equestrian and endurance sports. He underscored that HH Nasser's presence to follow the race played a key role in making it a huge success and encouraging the participants to give their best. He also valued HH Shaikh Khalid's sponsorship and his unwavering backing to this sport.
It's worth noting that the eventual winner Isa Al Enzi completed the event in 4 hours, 26 minutes and one second, while the runner up Sarhan Al Enzi posted a time of 4 hours, 52 minutes and 13 seconds.