HH Shaikh Nasser bin Hamad Al Khalifa, Representative of HM the King for Humanitarian Works and Youth Affairs welcomed Team Bahrain Victorious' new member Bahraini young cyclist Ahmed Madan who signed for the team to become the first athlete from the Kingdom to participate in the UCI WorldTour. 
HH Shaikh Nasser praised Ahmed Madan's capabilities and abilities which will be useful for the team, stating that adding young people like Ahmed is one of the goals of the team which aims to inspire young people and develop talents in cycling by blending them with the world's best pro-cyclists.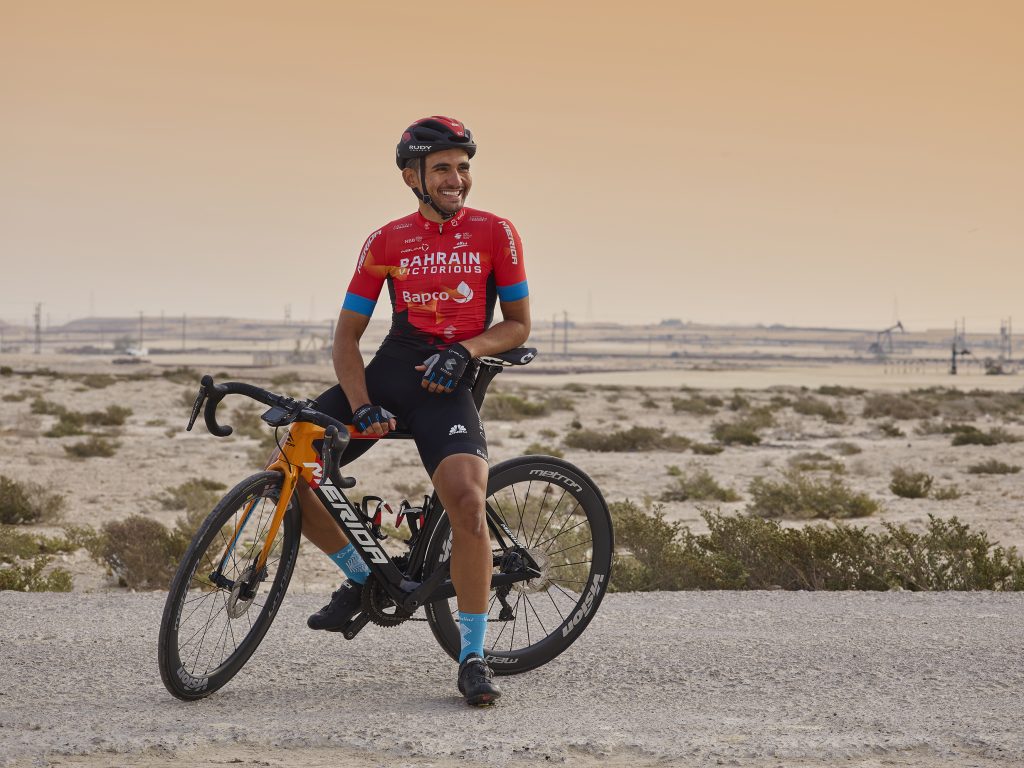 Moreover, HH Shaikh Nasser said: "Ahmed Madan is the first local cyclist to make this step, and we hope it will inspire more young cyclists. Ahmed's capabilities and potential are undisputed and they will undoubtedly help the team achieve further accomplishments,"
He further added: "Bahrain Cycling Academy represents a benchmark in this sport, and it's an important element in producing talents and improving them as well as empowering them to become professionals. We wish the best of luck to Ahmed,"
It's worth noting that Ahmed Madan joined Bahrain Cycling Academy for one year before signing for the Team Bahrain Victorious.
From his side, Shaikh Khalid bin Hamad Al Khalifa, President of Bahrain Cycling Association commented: "Ahmed came to the cycling scene through group rides and mountain biking, but he started to show his talent once he started road racing. His first official camp with the national team was in Turkey where he quickly showed his potential. His passion for cycling is his biggest asset because it drives him to put in the necessary training to reach the top. Last season he raced with Bahrain Cycling Academy on the UCI continental circuit. Making the step-up to the UCI WorldTour is a big feat as Ahmed is the first Bahraini rider to join the elite riders of the cycling world. Ahmed will hopefully lead a new wave of Bahrain cyclists that can compete at the highest level and bring success to cycling in the Kingdom."
Ahmed is looking forward to his first season in UCI WorldTour cycling and is hoping he will inspire other young Bahrainis to take up the sport and make it at the highest level.
On signing with the team, Ahmed said "Firstly, I'd like to thank His Highness Shaikh Nasser bin Hamad Al Khalifa, who has given all young Bahraini cyclists a path to compete in this amazing sport. I'm excited about signing for the team, and I want to work hard to make Bahrain proud. This is an opportunity for me to take my cycling to the next level and learn from some of the best cyclists in the world."