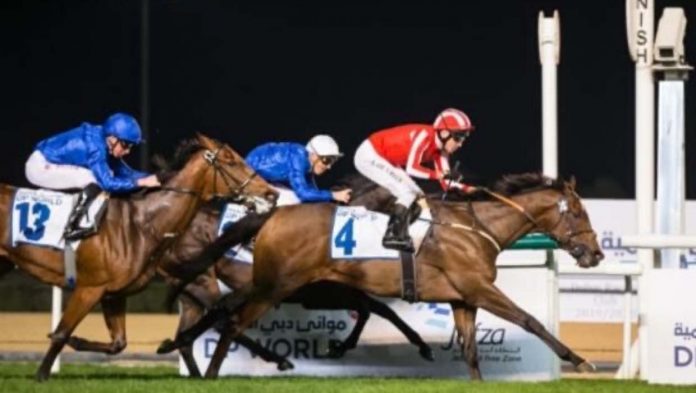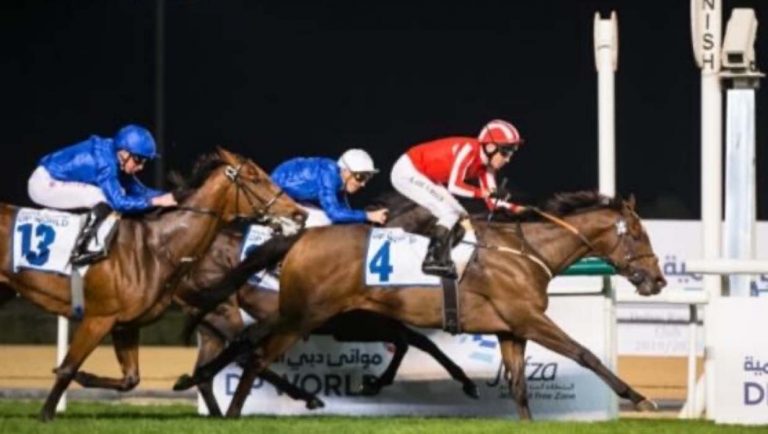 In a new extraordinary accomplishment, Salute The Soldier, owned by HH Shaikh Nasser bin Hamad Al Khalifa, His Majesty the King's Representative for Charity Works and Youth Affairs, National Security Advisor, President of the Supreme Council for Youth and Sports has achieved first place in Mina Rashid race which was held as part of the Dubai World Cup Carnival.
On this occasion, HH Shaikh Nasser stated that the winning streak which has been accomplished by the Kingdom of Bahrain in the equestrian sport reflects the great support being extended to sports by HM King Hamad bin Isa Al Khalifa, the King of the Kingdom of Bahrain. Pointing out: "HM the King has been instructing us to provide the required backing to the equestrian sport. We are to make an ideal environment for those involved in it. This is to be able to raise Bahrain's flag high internationally."
He further added: Salute The Soldier's achievement in this prestigious event underlines Bahrain's clear development in the equestrian sport. Bahrain is now moving on the right path towards more successes. The proof of which the presence of many Bahraini horses and jockeys on podiums during various international events. Including this Dubai World Cup Carnival which is being largely followed worldwide."
Meanwhile, HH Shaikh Nasser praised the efforts of the administrative as well as the technical staff of the Victorious team. They have contributed to achieving this win. He also noted the efforts of trainer Fawzi Nass as well as jockey Adrie de Vries. Vries steered Salute the Soldier to victory.
It's worth noting that HH Shaikh Nasser's Salute The Soldier topped the podium after finishing first in the 1600m race. It featured 14 horses. The event took place on a grass field.