His Royal Highness Sheikh Khalid bin Hamad Al Khalifa, First Deputy President of the Bahrain's Supreme Council for Youth and Sports and founder of Brave Combat Federation, heading to the Philippines this Wednesday 6th March, 2019, where he will meet the president Rodrigo Duterte and oversee the preparations for the upcoming Brave CF event in the country. He was welcomed by key delegates such as Bahrain honorary consul Amable C.Aguiluz IX, Ambassador Alfonso Ver – Philippine Ambassador to Bahrain and Commissioner Charles Maxey from the Philippine sports commission
His Highness Sheikh Khalid's visit is an important milestone in the diplomatic affairs between the Kingdom of Bahrain and the Philippines expressed as well through the endeavours of taking Bahrain's flagship Mixed Martial Arts promotion to the Southeast Asian nation.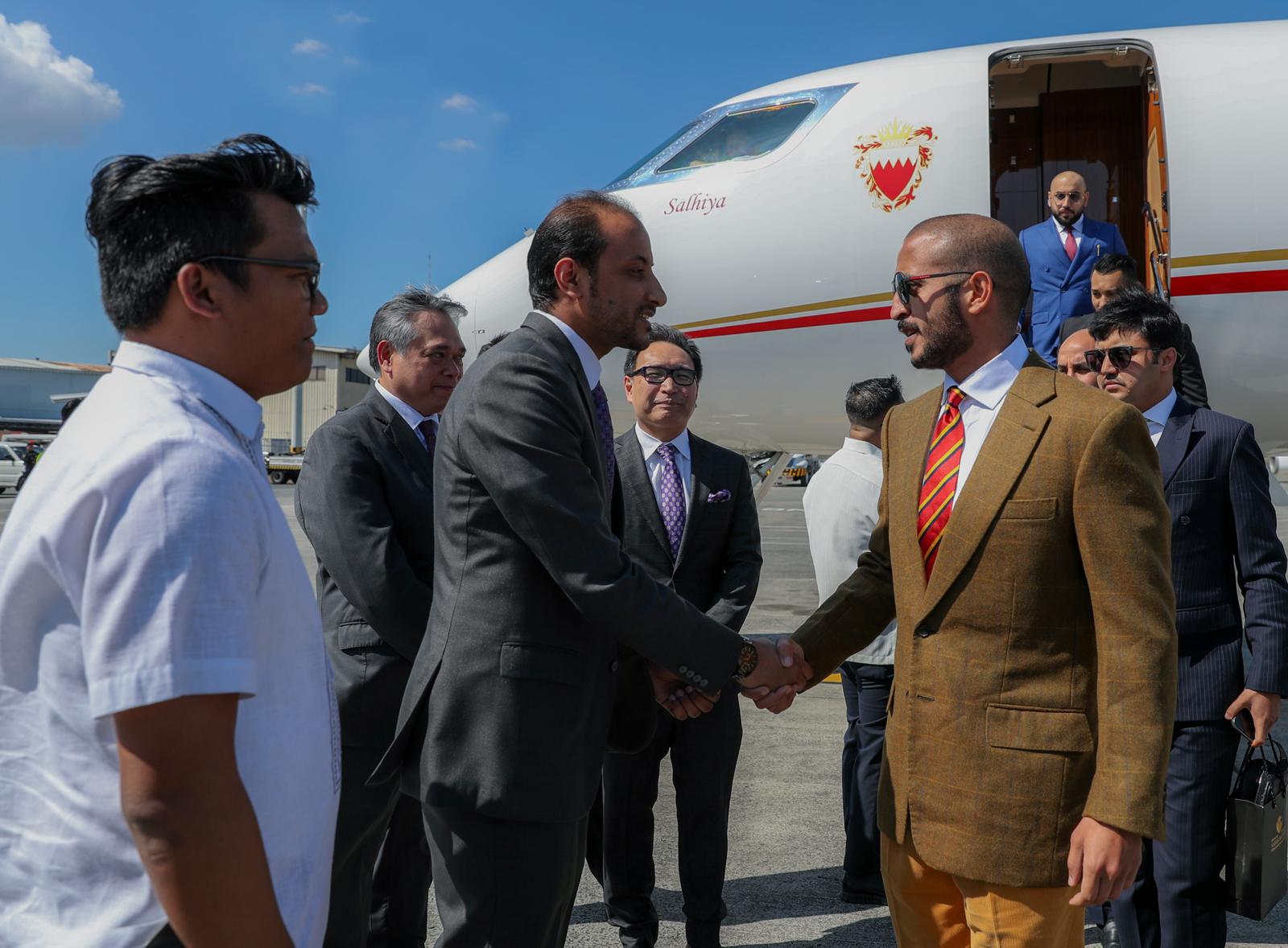 Brave CF 22: The Storm of Warriors marks the first time ever Brave CF visits the Philippines and brings 10 international bouts to the country, with athletes representing multiple nations, including, of course, a legion of Filipino stars. The fight night will be headlined by the Bantamweight World Championship match between the local hero and world champion Stephen "The Sniper" Loman against the Challenger, and former Featherweight titleholder,  Elias "Smile" Boudegzdame.