His Majesty King Hamad bin Isa Al-Khalifa has  patronised the twelfth edition of the "Bahrain First" Festival staged by the Education Ministry at Bahrain National Stadium.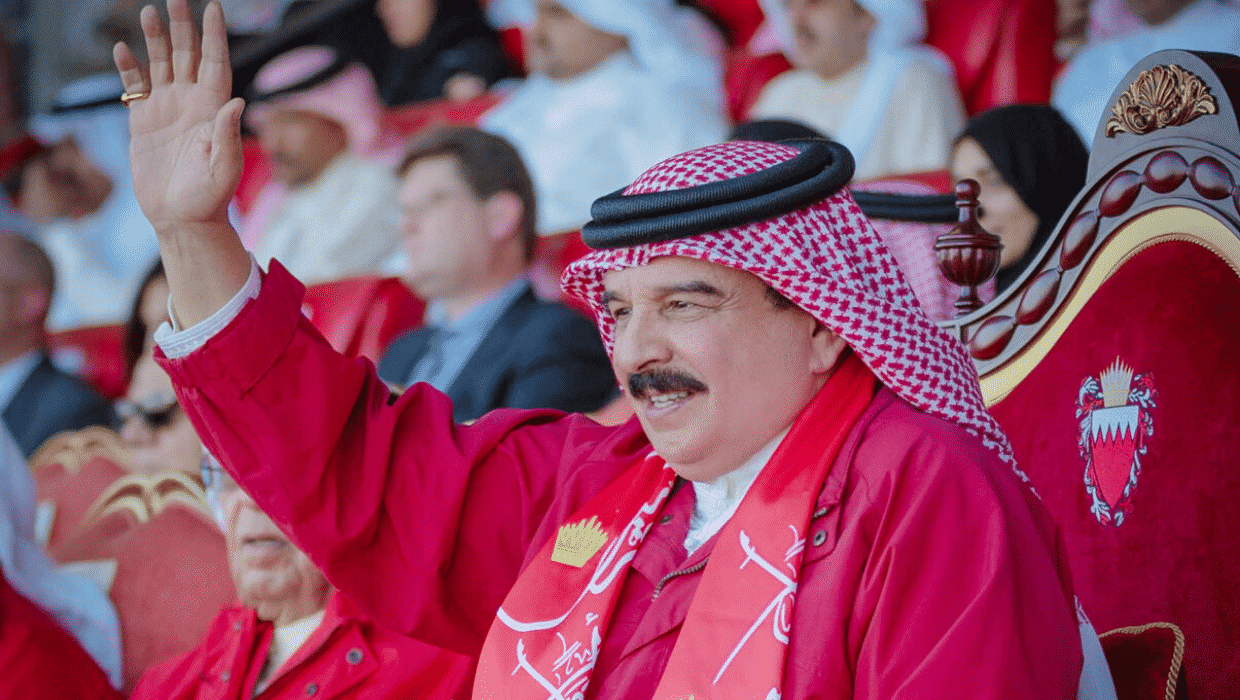 HM the King was welcomed upon arrival by Education Minister Majid bin Ali Al Nuaimi, amid cheers by more than 32,000 students from public and private schools. This year's festival coincides with festivities marking the centenary of formal education in the Kingdom of Bahrain.
Dr. Al-Nuaimi introduced to HM the King Arab education ministers, general-directors of regional and international organisations, who arrived in Bahrain at the invitation of HM the King to attend festivities marking the centennial of formal education in the Kingdom.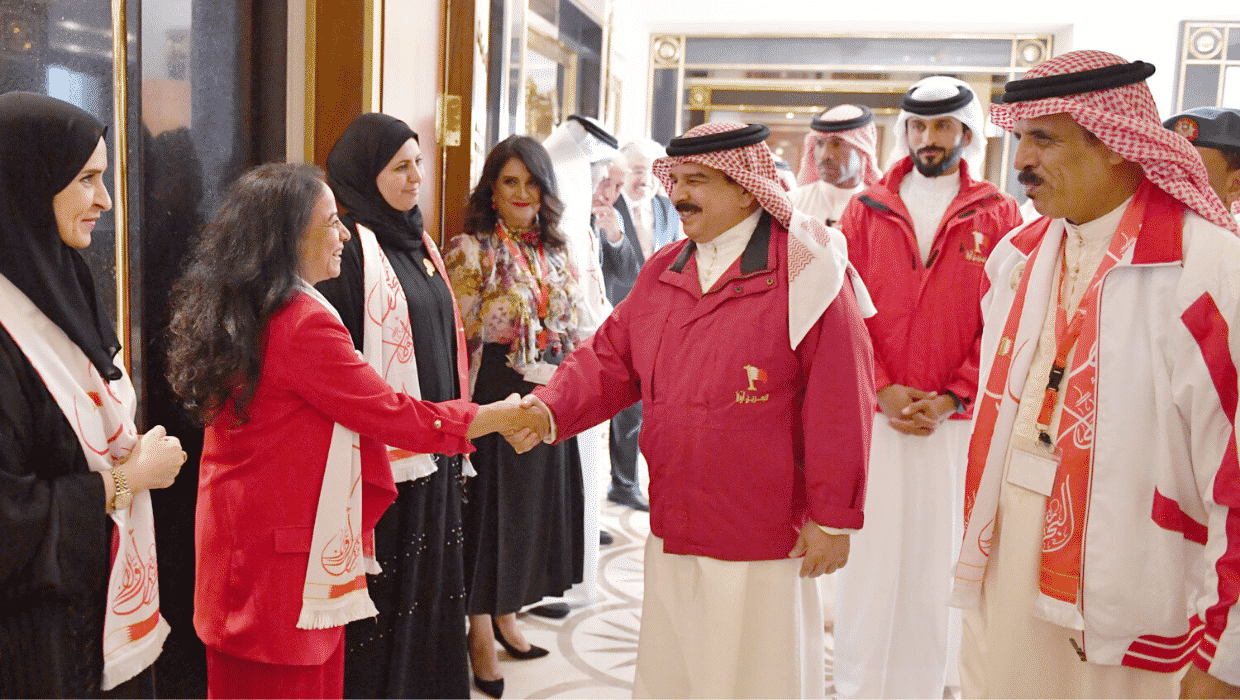 Addressing the festival, HM the King welcomed Arab education ministers and officials who are attended the festivities marking the centennial of formal education in the Kingdom of Bahrain.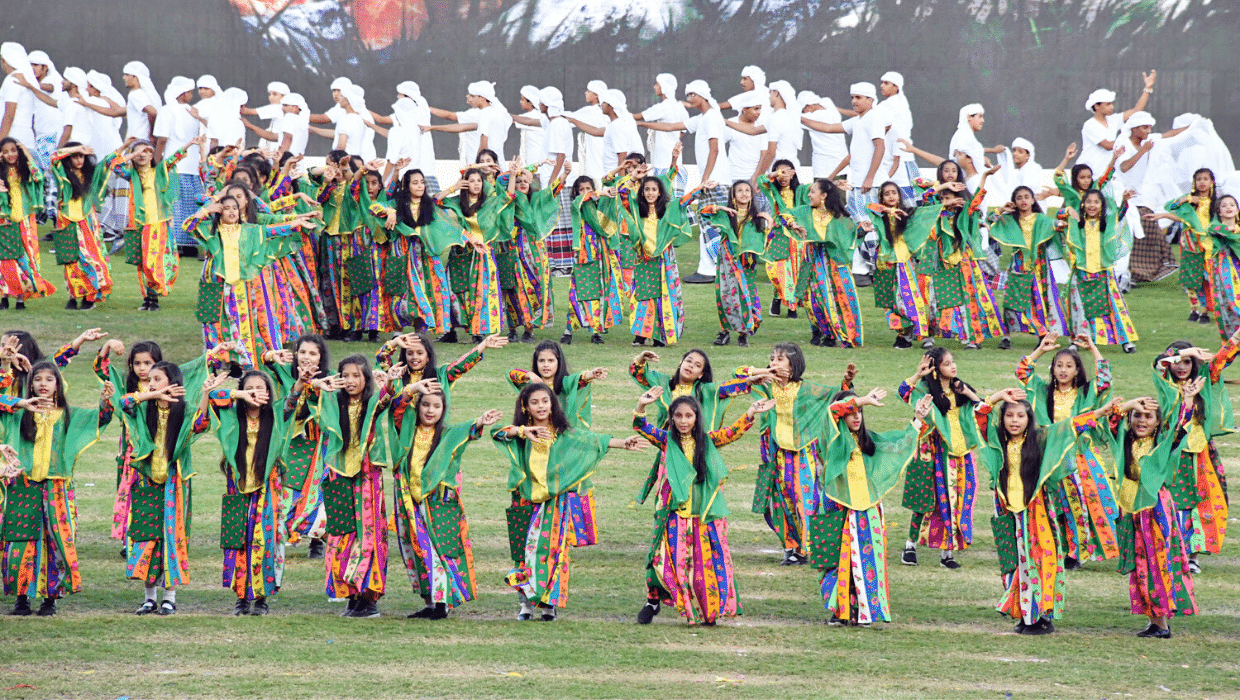 He wished their conference, which is being held on the sidelines of the festival, success to attain crucial decisions that contribute to equipping generations with a wealth of knowledge for the future so as to keep abreast of fast global shift towards digital knowledge-based economy and achieve progress and progress for Arab countries.
He saluted students who are taking part in the annual Bahrain First festival and expressed royal keenness on their participation in the festivities, hailing the show they had stage, reflecting their loyalty the homeland which, which cares for them and strives for their prosperous future.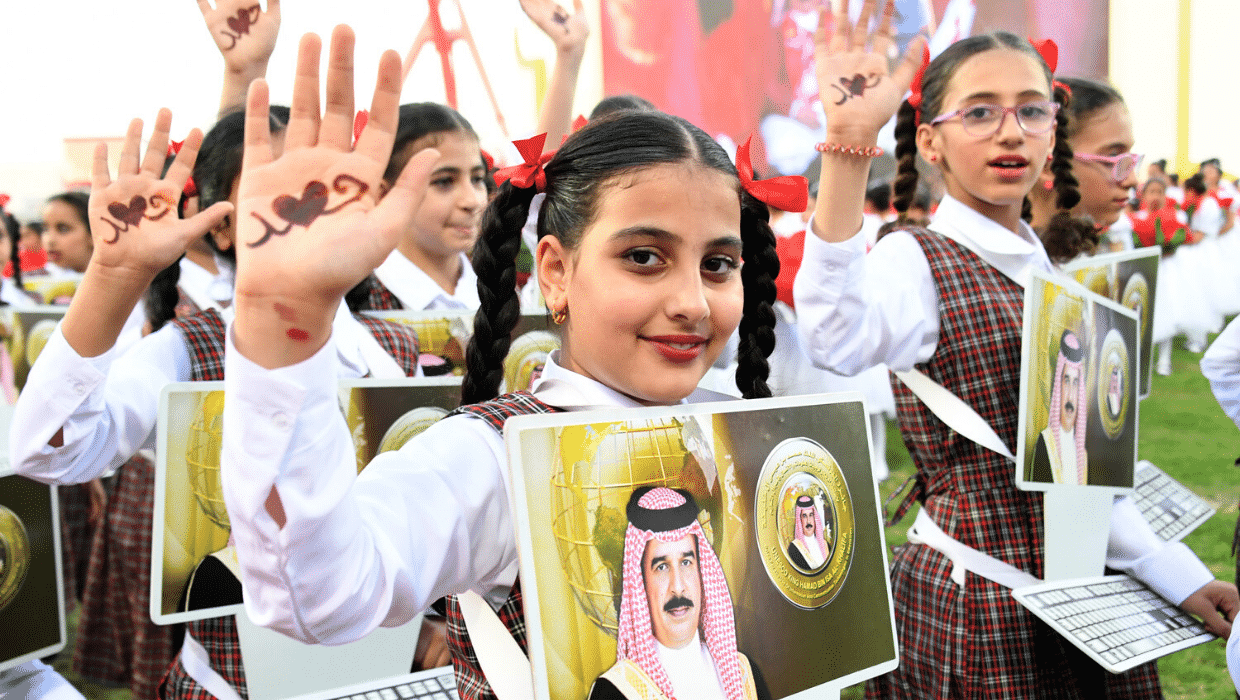 HM the King gave directives, on the occasion of the centenary, to document 100 years of formal education in Bahrain. He hailed the historic anniversary which reflects Bahrain's standing as a beacon of knowledge, enlightenment, knowledge and civil development.
He hailed the Kingdom of Bahrain as a model to emulate, lauding its longstanding human heritage as well as its ability to work and achieve in all fields.
He commended recent outstanding results attained by the Kingdom of Bahrain in international reports and arenas paying tribute to dedicate educational staff, hardworking students as well as their keenness on honouring their country and promoting its standing.
HM the King declared on this occasion that tomorrow, Thursday, will be a day off for all public and private schools.
The Ministry of Education's officials presented to HM the King an artwork by public school student with special needs Ghadeer Ibrahim Ali, who showed her creativity, using her senses and ability to meditate.