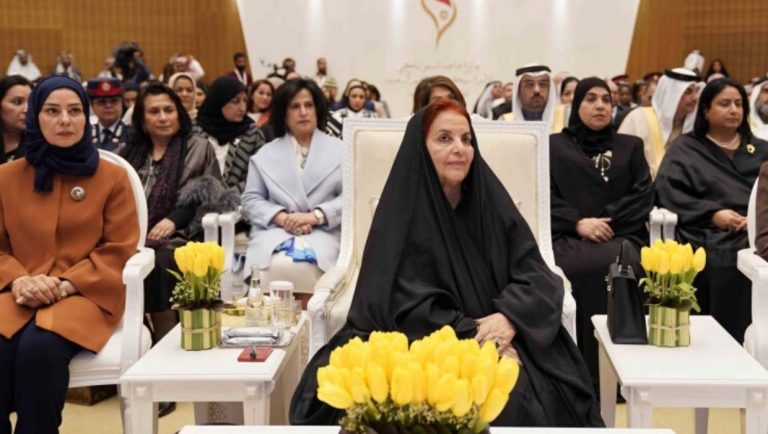 Her Royal Highness Princess Sabeeka bint Ibrahim Al Khalifa, Wife of His Majesty the King and President of the Supreme Council for Women (SCW), praised the perpetual advancement of Bahraini women. Describing it as a landmark feature of the kingdom's prosperity under the leadership of His Majesty King Hamad bin Isa Al Khalifa. She also lauded active participation of public and private institutions, non-government organisations as well as individuals. Their support in progressing and promoting the kingdom's status as a regional and international model to emulate.
Winners
HRH Princess Sabeeka was speaking during a ceremony to announce the winners of the sixth edition of her Award for the Empowerment of Bahraini Women. It was at Isa Cultural Centre. Praise for practices institutions and individuals adopt to support Bahraini women, stressing that they deserve to be promoted internationally through various mass media. She affirmed that those models are worth of every respect and appreciation. Stressing the role of the award in boosting the status of Bahraini women as an active player in development.
HRH Princess Sabeeka underlined the role of the award in supporting the institutional and individual efforts to adopt policies. These policies aimed at achieving active partnership and gender balance in various sectors. She noted that the growing interest in the award puts a responsibility on SCW to develop the award's criteria. Also, to ascertain they cope with women's development. In this context, she commended the efforts of the award's committee and its keenness to develop scientific and objective criteria. The preparation od an organisational and administrative environment for tapping on Bahraini women's potentials.
HRH Princess Sabeeka honoured the winners. The first place in the public institutions category is the Education and Training Quality Authority. The award in the official institutions category went to the Shura Council and Economic Development Board.
Meanwhile, the first place in the private sector institutions category is Zain Bahrain. In the NGOs category, it is the Bahrain Investment Professionals Society. In the individual category, it was granted to Aisha Khalifa Matar who was nominated by Bahrain Authority for Culture and Antiquities (BACA).