Monday, 8th March is International Women's day – a day to commemorate the women's rights movement, and to honour the impactful contributions that women throughout history have made – and continue to make.
Ways to mark this annual celebration may be limited given the current situation and restrictions, and recognising this, HUAWEI Video has pulled together a special Women's Day watchlist. Celebrated female artists play iconic, strong female characters in these female-centred stories, which are now available to stream or download for FREE on all HUAWEI devices! There's no better reason to pop that corn and settle in for a series binge!
Halawet El Donia: Featuring the Cairo-based Tunisian lawyer and actress Hind Sabry, this drama series is free to watch on HUAWEI Video! Tune in to Amina's life, a vivacious young woman who, upon being surprised just before her wedding, embarks on a mission to discover all that is beautiful in the world.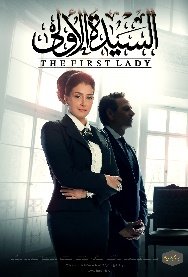 Al Sayeda Al Oula: Egyptian actress Ghada Abdel Razek plays the role of Mariam, a strong woman who knows what she wants, and marries a political candidate to cinch the 'First Lady' title. The free-to-binge 30-episode series follows Maryam's personal and political journey and conflicts.
Tariqi: Egyptian artist Sherine Abdel Wahab brings an inspiring character 'Dalilah' to life, as she fights oppression, discovers love, and follows her dream of making it as a singer. Regarded as one of the most powerful voices in Egypt, Sherine brings her varied artistic talents to the fore for this role.