The Information & eGovernment Authority (iGA), in cooperation with Amazon Web Services (AWS), held a team readiness workshop for National Cloud systems, attended by representatives from more than 17 governmental and semi-governmental entities.
The workshop was held in line with iGA's effort to raise the cloud-computing efficiency levels in the public sector's information and communication technology (ICT) workforce and achieve the training objectives of the National Employment Program. The program was launched by iGA to help employees offer innovative digital government services by keeping pace with the global digital economy and speeding up the transition to the National Cloud network. The workshop also helps elevate the performance of the sector, in line with Bahrain's Economic Vision 2030.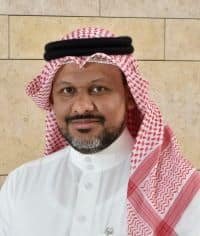 iGA's Director of Governance & Enterprise Architecture, Dr. Khalid Ahmed AlMutawah stressed the workshop's importance in shedding light on the most prominent achievements by government teams in charge of supervising, managing, and ensuring the readiness of electronic systems on the National Cloud. This stems from iGA's commitment to producing a promising new generation of employees qualified in IT disciplines, by providing plans and training programs that enable them to be informed and gain the necessary skills.
He added that the first workshop commenced in December 2017 and it is planned to continue until October 2020 as per the training program schedule. So far, the program has trained 550 employees. The plan includes a regular training workshop that informs trainees of special policies and standards related to the National Cloud and helps them learn about the advanced mechanisms within the Cloud environment.
The training program is in line with the ongoing partnership between iGA and AWS, and in implementation of a Memorandum of Understanding (MoU) between iGA and Tamkeen, which includes providing specialized AWS Cloud certification workshops for 1,200 ICT employees from various governmental entities. iGA supervises and coordinates between the company and government organizations to hold the workshops and invite employees to participate.