The Information & eGovernment Authority (iGA) and the Labor Fund (Tamkeen) signed a Memorandum of Understanding (MoU) to develop Employability Skills Portal (ESP), the first online platform of its kind in the Kingdom.
The ESP is designed to help Bahrain's policy-makers understand the labor market's needs, making it an important source of information for government entities, business owners, and job seekers.
The President of the Supreme Council for the Development of Education and Training, HH Shaikh Mohammed bin Mubarak Al Khalifa, attended the signing of the agreement, which was signed by iGA's Chief Executive, Mohammed Ali AlQaed, and Tamkeen's Chief Executive, Dr. Ebrahim Mohammed Janahi.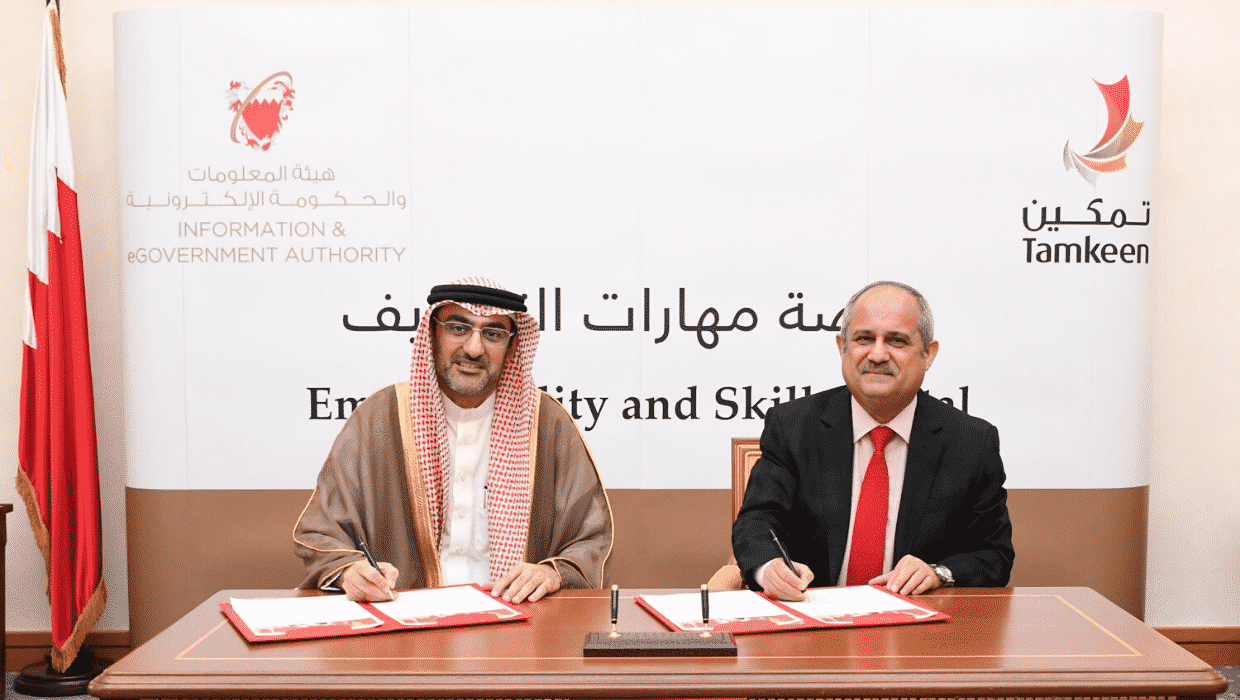 AlQaed noted that the MoU confirms with iGA's current works in developing Bahrain's digital economy and accelerating the adoption of Artificial Intelligence (AI) in government, in line with the directives of HM King Hamad bin Isa bin Salman Al Khalifa.
AlQaed stated that the Employability Skills Portal (ESP) carries strategic and tactical significance that would be of great benefit to public and private organizations, educational institutions, and job seekers.
AlQaed added that the iGA will build a cloud-based system that will maintain a preliminary database from seven government entities, including are the Ministry of Industry, Commerce and Tourism, the Labor Market Regulatory Authority (LMRA), the Social Insurance Organization (SIO), the Ministry of Labor and Social Development, the Education and Training Quality Authority, the Civil Service Bureau, and the Higher Education Council.
The database will be made available to the public.