The Information and eGovernment Authority (iGA), in collaboration with Amazon Web Services (AWS), organized its first monthly meeting with senior IT specialists representing more than 20 government entities, to discuss its readiness and gradual adoption of the cloud computing. The event was attended by Sh. Salman bin Mohammed Al Khalifa, Acting Vice Chief Executive, Operations & Governance at the Information and eGovernment Authority.
Sh. Salman thanked the attendees for their interest and stated that iGA continues in its commitment to support the strategic national directions in transitioning a set of governmental systems to the cloud, run by AWS. He highlighted the great benefits of the cloud in supporting organizations gain a competitive advantage and their ability to store and protect data while leveraging analytics solutions. He also pointed to the cloud's ability to back up big data and offer a suitable environment to host government systems and IT services more securely, in addition to lowering operational costs. Moreover, cloud computing will enable the government to innovate in order to spur economic growth in the country and further attract foreign investments.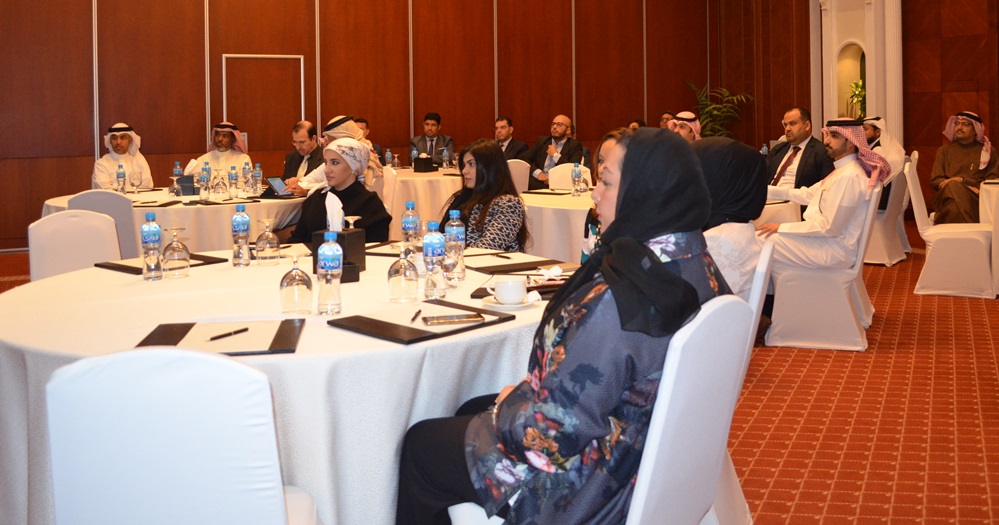 He emphasized that the Authority is organizing these series of meetings based on its national role and responsibility to enhance communication between the service provider, AWS, and the governmental entities. The meetings are scheduled to be held with AWS every month throughout the year, will serve as an update on the latest developments and progress in the transition to cloud computing, and provide a platform for knowledge sharing to help with the implementation process.
During the meeting, AWS representatives discussed key developments in cloud computing technology, and shared best practices. Dr. Khaled Ahmed Al Mutawah, Director of Enterprise Architecture & IT at iGA, concluded the meeting with an update of the government entities progress in the cloud computing migration.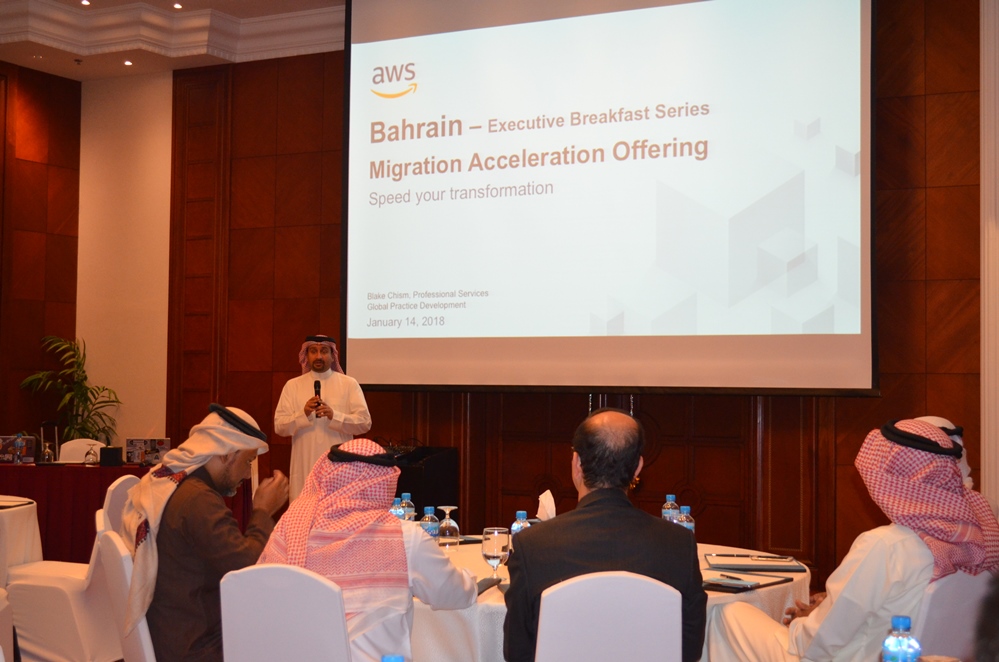 The monthly meetings are part of a series of initiatives launched by iGA to support the implementation plans of the country's 'First Cloud' policy, adopted by the Supreme Committee for Information and Communication Technology, chaired by HH Shaikh Mohammed bin Mubarak Al Khalifa, Deputy Prime Minister.