Plans to further enhance the customer experience will be the priority area of focus for development at Khalifa Bin Salman Port (KBSP) in 2018, it was revealed today by top officials of Ministry of Transportation and Telecommunications (MTT).
At a joint media briefing hosted today by MTT's Port and Maritime Affairs and APM Terminals Bahrain, detailed port performance statistics announced for 2017 showed continued positive growth in container volume and general cargo, reflecting Bahrain's strong economic and trade performance.
KBSP, operated by APM Terminals Bahrain, has witnessed container volume growth by a CAGR of 10% between 2009 – 2017. The port has also recorded an impressive 7% growth in container volume in 2017, with an additional 21% spike in general cargo with a positive outlook estimated for 2018. The majority of this volume is attributed to gateway cargo with the KBSP currently also handling two deep sea services – The Ocean Alliance MEA3 & MSC Cheetah Service.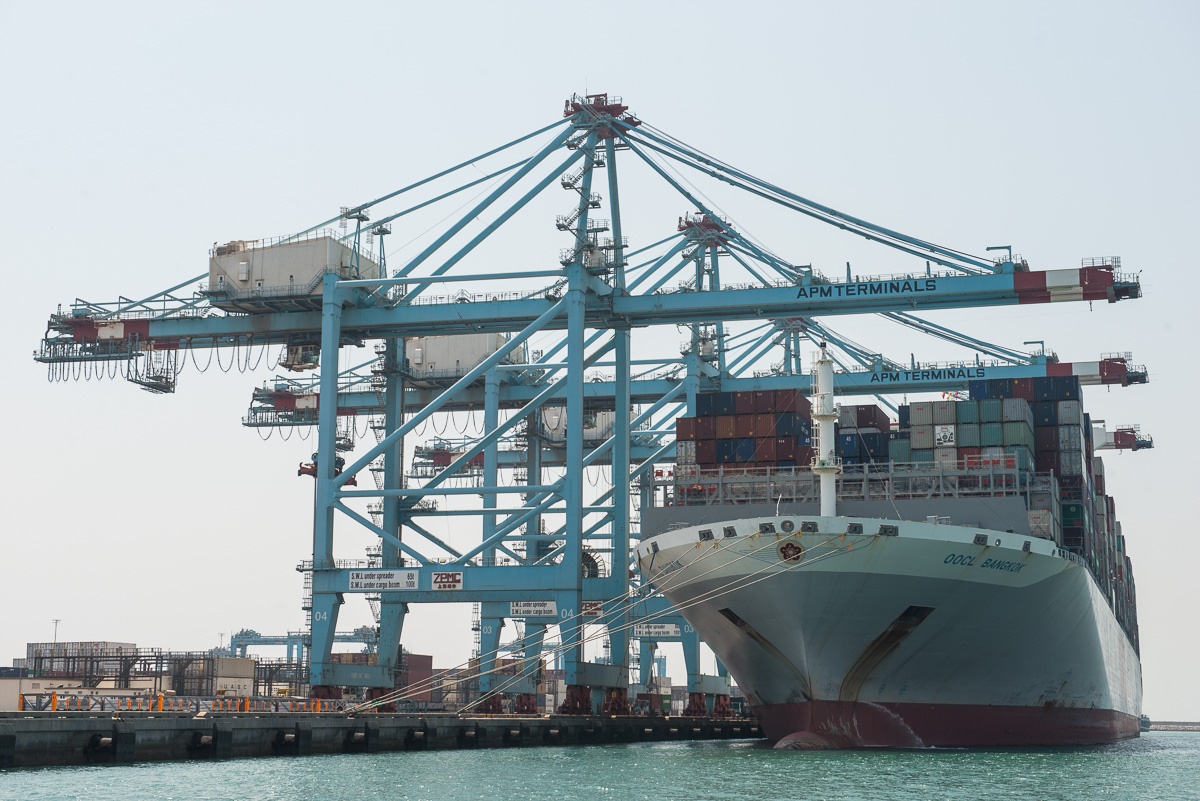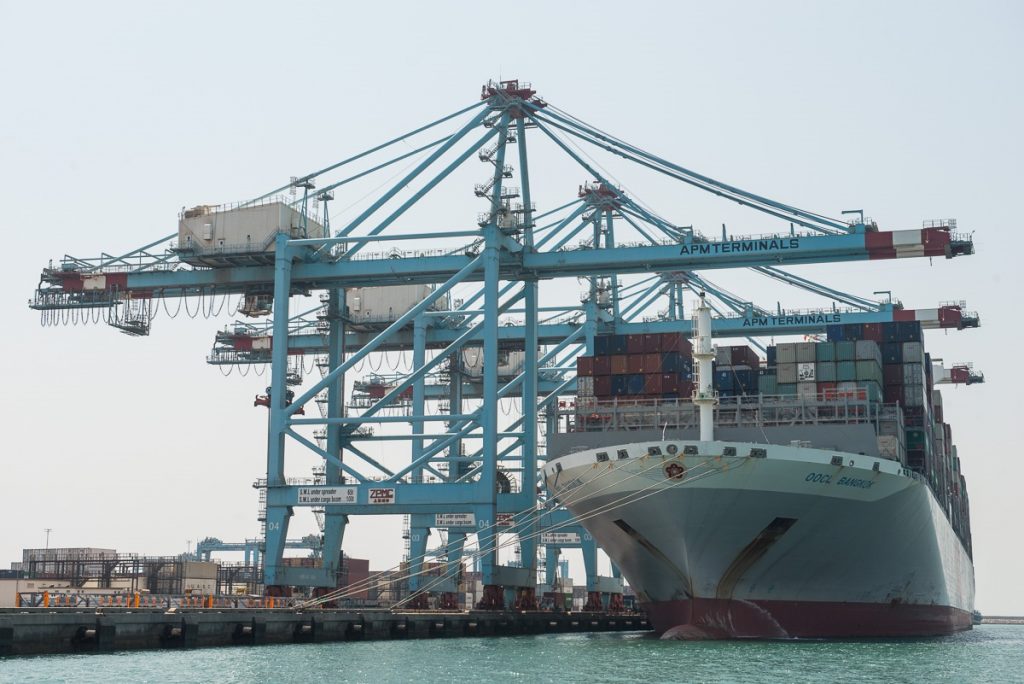 Benefiting from Bahrain's strategic location and a regulatory framework that aims to promote business opportunities in the sector, Bahrain's maritime industry, since the opening of KBSP in 2009, has significantly contributed to the Kingdom's economic development, and has grown steadily in terms of trade volumes and connections across the region. With the island heavily relying on sea trade imports for food products, consumer goods, automobiles, heavy machinery, amongst other manufacturing goods, the port has experienced positive growth in all segments. In terms of efficiencies, KBSP stands out as one of the best in the region in relation to container vessel productivity, efficient customs processes and gate turn times.
The port also operates a passenger terminal thereby directly contributing to developing the tourism sector in the Kingdom. Working closely with the Ministry of Industry, Commerce and Tourism, MTT and APMT have been successful in attracting cruise tourism traffic to Bahrain, witnessing a 3% growth in cruise vessel calls and a 23% increase in passenger flows last year, further substantiating its role in uplifting Bahrain trade and tourism sectors.
Speaking at the briefing, His Excellency Hassan Ali AlMajed, MTT Undersecretary for Port and Maritime Affairs (PMA), said, "We are pleased to report this positive growth for 2017, which is in fact an extension of our growth over the past few years. PMA has been working hand in hand with APMT Bahrain to ensure that our customers get the very best services possible and that the regulatory environment is in place to enable this. Bahrain currently offers port facilities that some of our neighboring countries don't have in place, and so we are pleased to be able to offer transshipment services to shipping lines that want to call the region. The growth volumes speak for themselves and I'm happy that our joint efforts have succeeded in achieving our common goals.
"As the regulator for the sector, PMA is working on introducing a new maritime law that has all of the updated regulations needed for businesses to further thrive, and we are also working on deepening Bahrain's channel to allow the third generation container vessels to access the port.
"We have always implemented a partnership approach with our stakeholders, and in addition to our regular discussions with APMT, we also regularly meet our clients who are operating in the sector to make sure that the services the port provides are in line with their expectations, and that we are offering efficiency levels that help them conduct their business."
This year, with customer centricity as one of the key focus areas for KBSP, APM Terminals Bahrain will be actively working on offering a range of transport and logistical solutions or value-added services to its customers in Bahrain. This includes end user services which include cargo stuffing and stripping and bonded storage of the goods at KBSP. This will help create an effective supply chain which will directly increase savings and eliminate wastage for companies, further enabling them to focus on their core business areas. Additionally, the port is also working on launching a dedicated IT self-service portal that will allow customers to track shipments, book appointments and make payments online.
In 2018 APM Terminals Bahrain will be moving ahead with its drive to attract increased transshipment volumes to targeted countries in the Northern Gulf. APM Terminals plans to demonstrate cost savings to shipping lines by routing these volumes via Bahrain especially with some of the mainliner services connecting Bahrain directly to key destinations in Asia.
Speaking at the briefing, Mark Hardiman, CEO/Managing Director of APM Terminals Bahrain said, "Khalifa Bin Salman Port is a world-class, multi-purpose facility that is strategically located in the heart of the Gulf and well-equipped to meet the ever-increasing demands for port infrastructure to facilitate trade. As we strive towards achieving further growth in KBSP our focus is to increase the service offerings to our landside customers as a port integrator of choice. To achieve this objective, we continue to work very closely with the various government agencies including the Ministry of Transport and Telecommunications, the Bahrain Economic Development Board and Department of Customs Affairs to attract more investments into the country by offering attractive supply chain solutions".
Following the briefing, a site-tour of the port was conducted, covering an in-depth tour of the various facilities at KBSP, including cargo operations, Bahrain Port Control, custom procedures and cruise facilities, with an emphasis on the port's adherence to quality assurance, security, safety and environmental systems.