June 21st is being celebrated as the International Day of Yoga since 2015 since its inception in the United Nations General Assembly. The current Prime Minister of India, Sri Narendra Modi proposed the idea of designating a day to celebrate the very spirit of Yoga during his speech on 27th September 2014 at the UNGA. The draft resolution proposed by India was then endorsed by a record 177 member states!
During his speech at the UNGA, PM Modi said, "Yoga is an invaluable gift of India's ancient tradition. It embodies unity of mind and body; thought and action; restraint and fulfillment; harmony between mand and nature; a holistic approach to health and wellbeing. It is not about exercise but to discover the sense of oneness with yourself, the world and the nature. By changing our lifestyle and changing our consciousness, it can help in wellbeing. Let us work towards adopting an international Yoga Day."
The above statement beautifully sums up the essence of the discipline of Yoga.
June 21st is also called summer solstice as it's the longest day of the year thus the date was chosen to mark the International Day of Yoga.
Yoga is a gift from India and is considered to be more than 5000 years old. It is a holistic discipline which works at the physical, energetic and mental levels to harmonize the body, breath and mind of any individual who diligently practices it.
A regular practice, both on and off the mat, is guaranteed to bring holistic benefits to the practitioner as it taps into every layer of their existence. Hence, I would say that every day should be a Yoga Day!
Yoga is the need of the hour specially in the difficult current times where stress, anxiety, physical and mental diseases are on an exponential rise.
'Be with Yoga, Be at Home' is the theme for IYD 2021 and really this is perhaps the one and only holistic disciplines which can be practiced from the comfort of one's home with ease. So, get Yoga into your life to enrich it further. Happy International Yoga Day 2021! Namaste!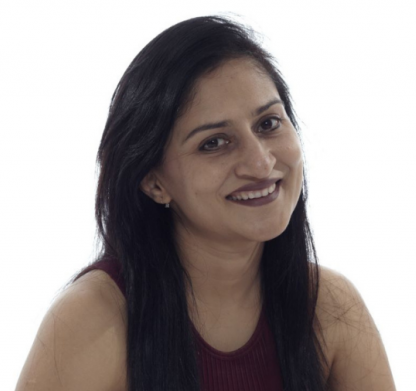 Yoga Expert
Neelanjana Bharadwaj
Email: [email protected]
IG: yoga_me_and_more