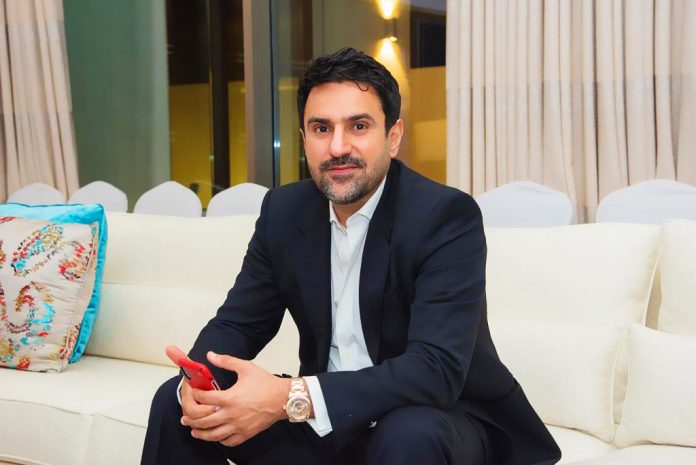 Urbaser with a proven international track record and global reach that now provides street cleaning and waste collection to residents in the Southern and Northern governorates has made an immense environmental impact in Bahrain over the past two years.
Bahrain for All meets with the dynamic former banker, entrepreneur and successful businessman Ahmed Al Khan, Director of Urbaser Bahrain to understand more about the operations and exclusive services developed and the vision for growth. Ahmed graduated with an MBA in Finance from Seton Hall University, New Jersey, USA and a BSc in Marketing from Caldwell College as well as an Executive Diploma in Entrepreneurship Development from Massachusetts Institute of Technology and a Series 6 license for Primary Market Trading of Bonds and Mutual Funds.
How did you start your career?
After a career in investment banking, I began to explore the service industry. Even as a student my vision was for international companies to use Bahrain as a hub for their Middle East and North Africa operations. As my first venture I approached Jeeves Belgravia UK, which is the world's finest dry cleaners. I negotiated and took over the GCC master franchise with the idea to make Bahrain the centre of excellence for fine garment care. I got more and more absorbed in the service sector which in turn led me to Urbaser Spain, which is a multi-national company with a presence in over 50 countries and a leading waste management conglomerate. That made it a mission for me to have a company of such credibility and expertise to make Bahrain their modular hub.  Bahrain is known for its highly qualified human capital and that makes us an ideal base for any service company.
Can you introduce the concept of Urbaser for our readers?
As a Bahraini, it became my initiative to attract companies that are leaders within their sectors to benefit our economy by providing their services in Bahrain, making it the centre of excellence within the Gulf. Urbaser is based in Madrid with a strategy that is focused on social action and environmental policies. Urbaser being a market leader in environmental and waste management services with a global presence, I pursued the possibilities of introducing their services to Bahrain.
Urbaser is the leading waste management  company in Europe that has implemented the latest technology in electronic Waste Collection Management. Urbaser developed cutting edge technology within the waste management arena and is a leader in its field. It also manages several Environmental Waste Management Parks. What we have is highly advanced in the world of Waste Management. In Spain, waste is not dumped into a remote area, but converted into energy. For instance, some of the public lights in Madrid get electricity created out of garbage.
Have you got any plans for recycling?
We currently collect over 250 tonnes of garden waste per day in the Northern and Southern regions of municipalities. This waste takes up a lot volumetric space in our land fill. We in turn proceeded in setting up Bahrain's first compost facility to European standards. The facility with a rigorously monitored environment of oxygen, humidity and heat management, was able to create the first batch of compost which has been analysed by European labs. The results prove that the nutrient content and  salinity of our compost supersedes some of the European standards. We have already recycled over 40 tonnes of garden waste into compost and our mission much like the Western countries, is for this high quality compost to be utilised for our municipality needs and eventually commercialised for parks and private landscaping needs.
How did you get introduced to Urbaser?
During one of my business trips, I was introduced to someone from the parent company of Urbaser whereby I was told that one of their companies was interested to participate in a tender in Bahrain. After meeting with company executives, I could envision potential in Bahrain benefitting from such a large enterprise in terms of both a foreign direct investment perspective and a service provision angle. As Bahrainis we take pride in our national tender process which has created a very fair and highly scrutinised process, whereby there is technical and financial scoring. This is another reason that makes Bahrain very attractive to foreign companies, as they can see that they are treated utmost fairly.
The first operation of Urbaser in the MENA region is in Bahrain. What is the relevance of this initiative in the region?
Urbaser Bahrain commenced operations in 2016. Our main responsibility was to collect waste, clean and manage the waste in the Northern and Southern part of Bahrain. With a fleet of over 300 vehicles and 1400 employees, we cover 37 routes and approximately 2000 kilometres of roads. This makes it very difficult to physically monitor due to the large human resource size. In turn Urbaser utilises its proprietary software and monitoring devise called the Urbaser urban planning and management systems.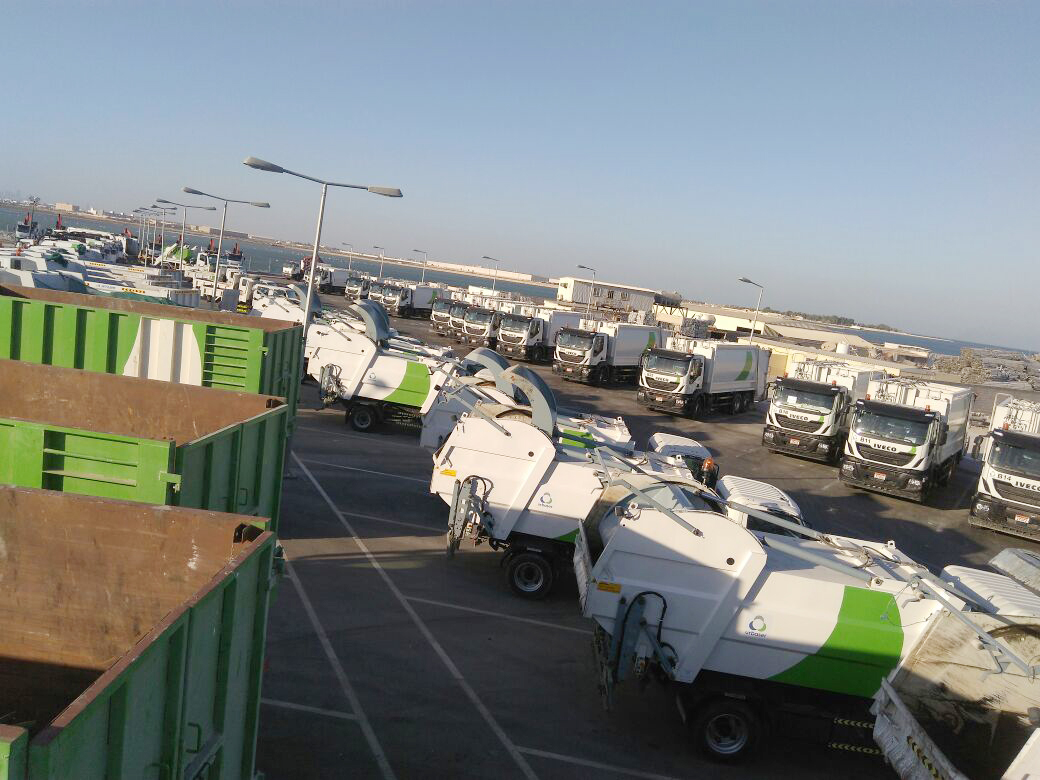 Urbaser utilizes the latest monitoring and waste management technologies in Bahrain, RFID chipping on all our waste bins that monitors location and collection times of each bin and we have over 7000 bins located in Bahrain. All our vehicles have GPS tracking devices on all our vehicles including proprietary load cells on our compactors that can weigh each bin being emptied. This data then passes onto the RFID chips on the bins which are monitored by our urban planning skills. We have implemented these hi-tech systems, putting Bahrain on the leading edge of waste collection and street cleaning arena. Our software and monitoring devices are used to maximise the efficiency of our service, cross check the performance of our staff and ensure the completion of our daily services by our satellite monitoring system. We also utilise the daily data we collect to improve and upgrade our service offerings. What makes Urbaser different from other waste management companies that we are a holistic waste management company that integrates all systems in order to create a balanced waste management environment. This all leads to providing our clients the highest level of service possible.
What is Eco School?
Eco School is a program aimed to create awareness with young people in our society. We currently work in collaboration with 10 schools and hope to work with at least 50 schools by the end of the year. The eco-school is created by the Northern municipality whereby Urbaser built a fully equipped bus to educate primary and secondary students. Students learn how to segregate and recycle and are educated on how to reduce the harm that we as human beings do to the environment by dumping waste. It is very important that the younger generation grasp this concept of taking safe care of waste. Our message is getting across but will take some years to have the complete effect.  Cleaning and managing waste is one part of the job. However, to keep the environment clean should be a collective effort. We need as much support from people, who should remember that what they dump gets dumped into the ground, which in turn will pollute the soil, water and air and will have an effect on the generations to come.
Do you have plans of expansion in GCC?
Urbaser Spain strongly believes Bahrain has a very well balanced social, legal and commercial environment in order to position it as the GCC MENA headquarter. As a service provider for the Gulf, Urbaser has enough knowledge to expand in the coming future.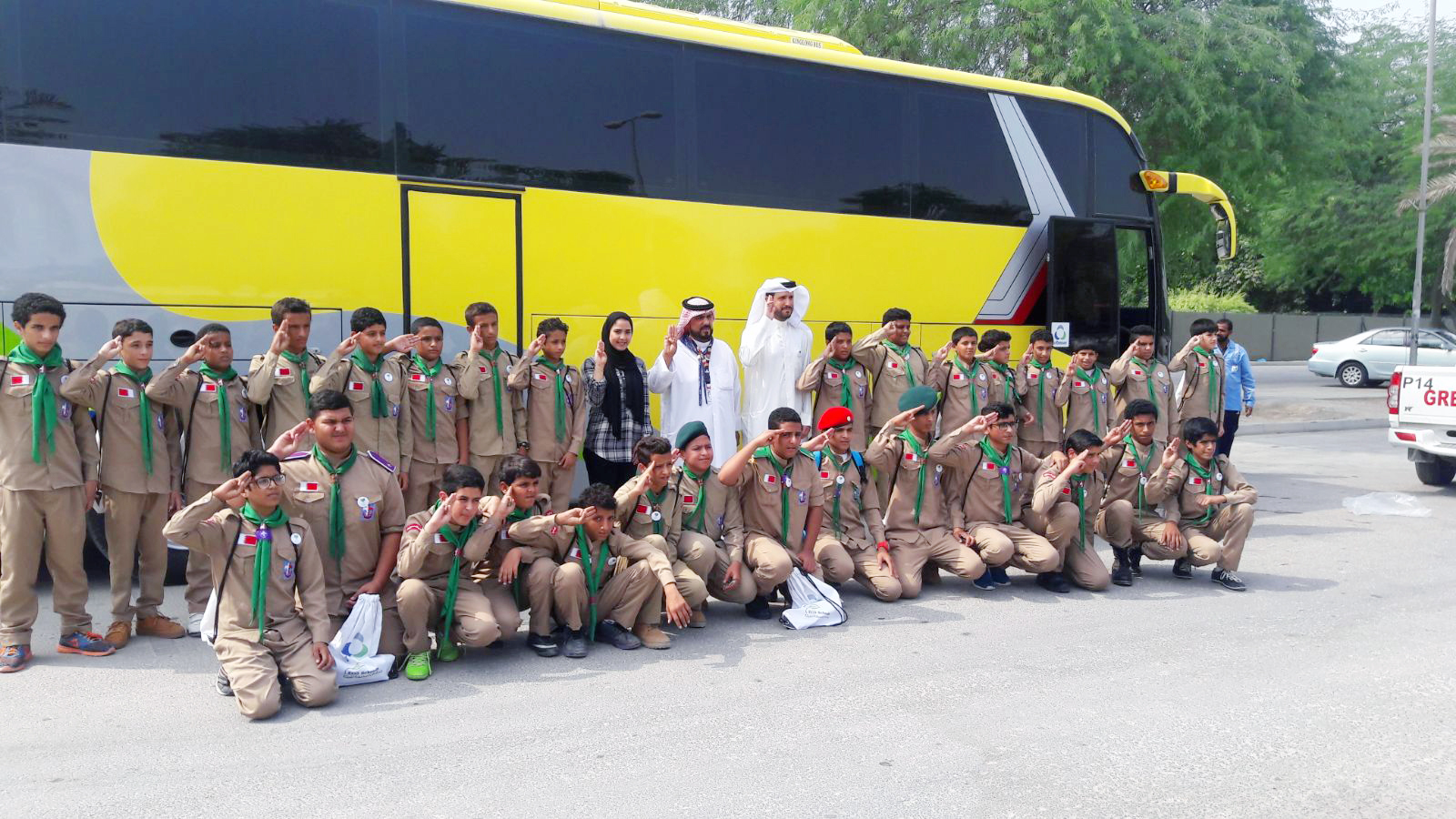 What is your vision for 2019?
Our vision for 2019 is to start leading Bahrain ahead of the curve in the world of waste management by passing on all the know how of Urbaser Spain into Bahrain's waste management environment. This stems form collection, monitoring, sorting, recycling and finally waste to energy as this will lead to the minimisation of the dumping of waste in our landfills. Today, landfills generate extremely environmentally toxic methane gas and this can be addressed.  In the end, Urbaser would like to work hand in hand with the municipality in providing solutions and a balanced waste management ecosystem.
You are well versed in tax and investment strategies, securities, insurance, pension plans and real estate. How do you think the recently introduced VAT will impact the Bahrain economy?
For years the government has provided citizens with significant subsidization on a variety of items as well as superior infrastructure, logistics and services. The beneficiaries of these were not only citizens but also the increasing numbers of tourists who came to the Kingdom. This generated a substantial load on our fiscal policy particularly, given the current global crude prices. Having lived and worked in New York for over a decade I learned to accept taxation and VAT and I adapted to it. I believe that once citizens get a better understanding of VAT they will adapt and appreciate the reasoning behind it.
What do you do to relax?
My family is priority now. My wife and I have four young children. We both work, so spending as much time off together as a family is important to me. Both of us attend their school activities as well as teach them about keeping the environment clean and safe.  On the other hand, I still have a passion for racing. When we were younger, I developed a real need for speed.  Finally, we had a beautiful venue to race – and it's safe! I still have fun and go to the track to race my cars – it is a bit of both, competitive and social.  The venue makes it easy to enjoy circuit racing that is ever growing in Bahrain.