Peter Dunne has been part of a team that has overseen the introduction of a more academic curriculum at The Children's Academy since 2012.  In collaboration with RIA Institute, he has enabled many individuals with Special Education Needs (SEN) to be independent in all areas of their lives.
Bahrain This Week introduces the exceptional works of Peter Dunne.
Where you from and what are brought you to Bahrain? Did you enjoy teaching at the Children Academy?
I am British national, born and bred in Wolverhampton, West Midlands. I am 63 years old Advanced Skills Teacher.
I was approached, through an agency, to apply for the post at The Children's Academy in mid-February 2012. Following a series of discussions and emails between myself, Alpha + and The Children's Academy (TCA), I completed a lesson observation at the Abingdon SEN School in London and after an extensive interview, I was offered the role of class teacher. I commenced teaching on the 23rd February 2012.
I have loved teaching at TCA as it was an area I had worked and specialised in for many years and the SEN children I taught are the same the world over. I have developed a great relationship with all the parents as I believe children develop and flourish when everyone is on board and the child is at the centre of every decision.
What is your role at RIA?
My role at RIA is to create and manage the RIA Adult Centre (RAC), the day to day operation and to continue to develop closer links with the community. The goal is to enable young people to gain meaningful full or part time employment.
One of the most repeated questions made by parents during Parent Teacher meetings over the past 6 years has been, "What provision is there for my child after leaving school?" The answer was always, "I'm not sure." The fact was, that there were no visible provisions for young people with Special Educational Needs (SEN) that would be accessible anywhere unless the child returned to their native country.
A meeting with Christine Gordon, Founder  and Director of Student Services at the RIA Institute in Adliya, confirmed that we are having the same ideas that is to create a new and accessible provision for all adults with SEN, aged 16 to 60, could fully or partially participate in, depending on their individual needs. To offer a programme that was centred around quality work experience placements that also worked on improving key skills, functional skills, and social and life skills.
Why did you move from mainstream to focusing on people with different abilities?
I arrived in SEN provision through a series of coincidences. I started work in Deansfield High School, a mainstream school, teaching KS3 and KS4 Humanities on an initial one term contract. Due to financial cutbacks, I started a few weeks of supply teaching and ended up working for 6 weeks in a SEN Nursery, for 2 – 5 year old children. I was asked to stay fulltime, but instead moved onto a 1 year contract at a PMLD School to teach pupils, aged 11-15, diagnosed with PMLD, SLD and Autism. I then obtained a permanent post at Tettenhall Wood Special School that became a SLD and Autistic Centre provision for Wolverhampton, to teach 14-19 year old students.
Working with these children year after year and able to see a very gradual improvement that took a great deal of hard work from the coaches, children and their supportive families.  It taught me about the importance of patience and that all children develop at a different rate.
My teaching roles has enabled me to work with the most challenging of physical and mental disabilities from 3 year olds up to 20 years of age, everyone almost completely different from the next. But each meriting the very best teaching and learning experience from myself and my class team, irrespective of their statement of Special Needs.
What do you think are the challenges for the special community?
The challenges for the Special Community and their families, is to be fully accepted as individuals with a right to the very best levels of support, irrespective of their physical or mental capabilities, from the local and national communities. People need to focus on an individual's abilities and less on their disabilities. This will only be achieved through the enlightenment and education of the local and national communities.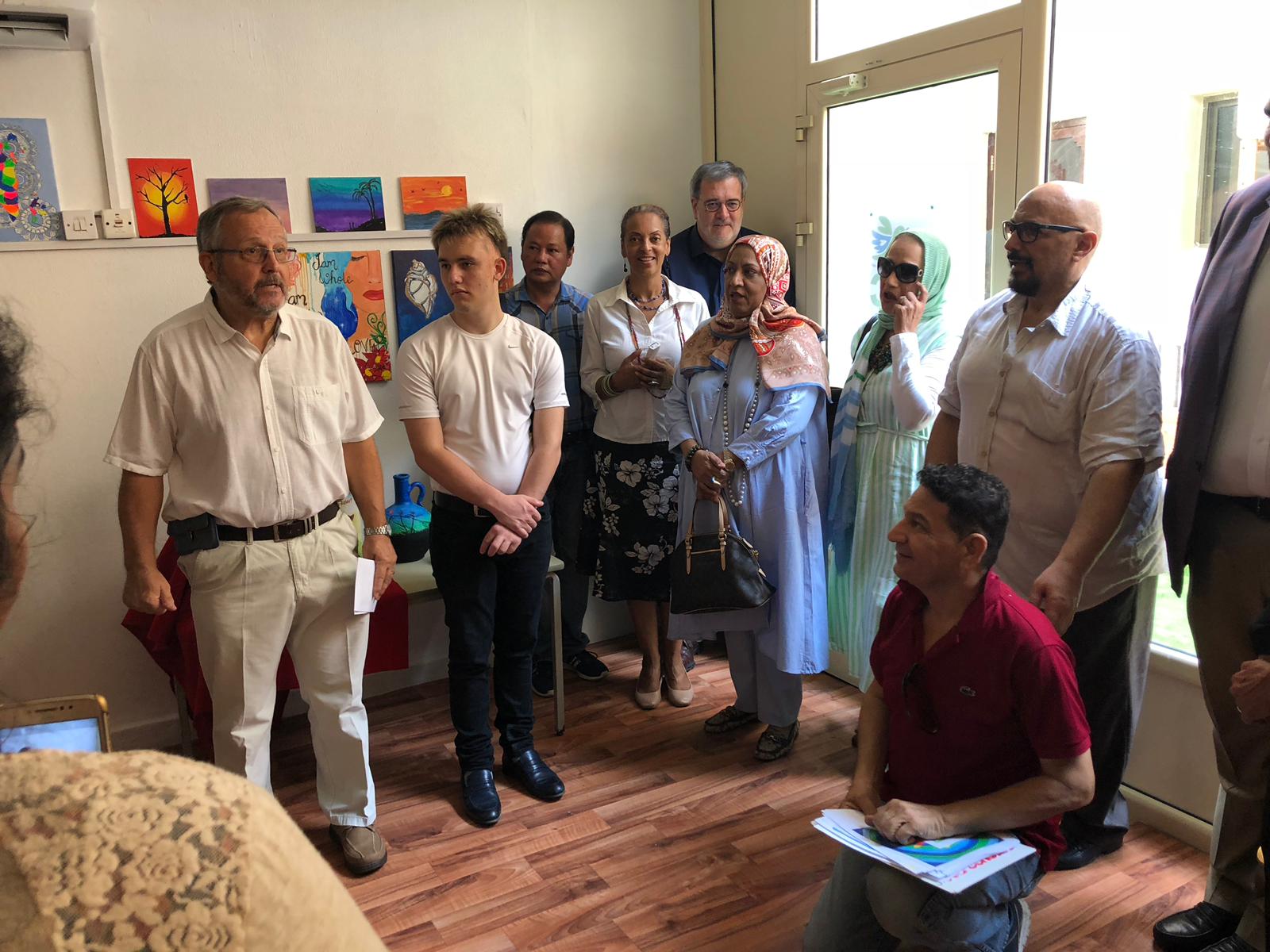 Can you tell us more about the AST qualification?
Advanced Skills Teacher is a role in a maintained school in England and Wales, where the teachers are judged through external assessment against a range of criteria to demonstrate excellent classroom teaching practice. They are employed in Advanced Skills Teacher posts in roles which include an element of work dedicated to supporting teaching colleagues in their own schools, and other schools in the area, to improve their own practice. The role was introduced in 1998 to reward excellent teachers who chose to stay working in classrooms, with a higher wage band, rather than following other routes to promotion through leadership. Advanced Skills Teachers (ASTs) are given additional non-teaching time to allow them to share their teaching skills with colleagues both within their own school, and in other schools in the local area. This time normally amounts to a minimum of 20% of the working week. In this time, ASTs are expected to undertake a range of tasks related to the raising of standards of teaching and learning in classrooms. These include, although are not limited to:
λ supporting colleagues who are failing to meet high standards
λ providing 'model' lessons to demonstrate excellent practice
λ supporting the induction of new teachers
λ leading professional development of teachers through CPD
It is expected that a considerable amount of this work will be undertaken in schools other than the teacher's own school as part of outreach schemes. An extensive and thorough joint application is made by both the Head Teacher and the class teacher. I was awarded Advanced Skills Teacher Status in a Severe Learning Difficulty Special School (SLD), from the DFEE in 2002 and was informed that I was the first teacher from an SLD setting to be considered and subsequently awarded this title.
What is unique about the RIA centre?
We consider the RIA Adult Centre (RAC) Programme to be unique because its foundation is based around offering quality Work Experience opportunities to all young adults, with close support as necessary from both the centre and the placement partner. At all times, we focus on maintaining or developing key skills and functional skills that are appropriate to preparing young people for adult life. Our vision is that by being part of this programme, there is a greater chance of obtaining full or part-time paid employment than if they remained in a mainstream based setting.
Experience tells us that we must start preparing SEN statemented students for transition from a school-based curriculum to that of life after school, ideally it should commence at 14+ depending on the individual's ability. By 16 – 17, both parents and school should come to an agreement, based on assessments and testing, whether it remains feasible to continue a purely class-based education or to change to a more practical life skills-based timetable. We made the correct decision that students with Severe Learning Difficulties (SLD), will gain nothing more from following a mainstream based curriculum.
It's far more cost effective to realise what a child can do, no matter how limiting it may seem when compared to national averages, and work on developing skills that will prove more useful and productive in adult life. Prepare them to be more independent and be viewed as less of a burden on their family and society. This dynamic and fluid programme will enable us to focus our time and energy to getting closer to achieving these goals.
In this situation, I also realize and appreciate the importance of BHR4All and how we should support each other for the benefit of all Special Needs in Bahrain.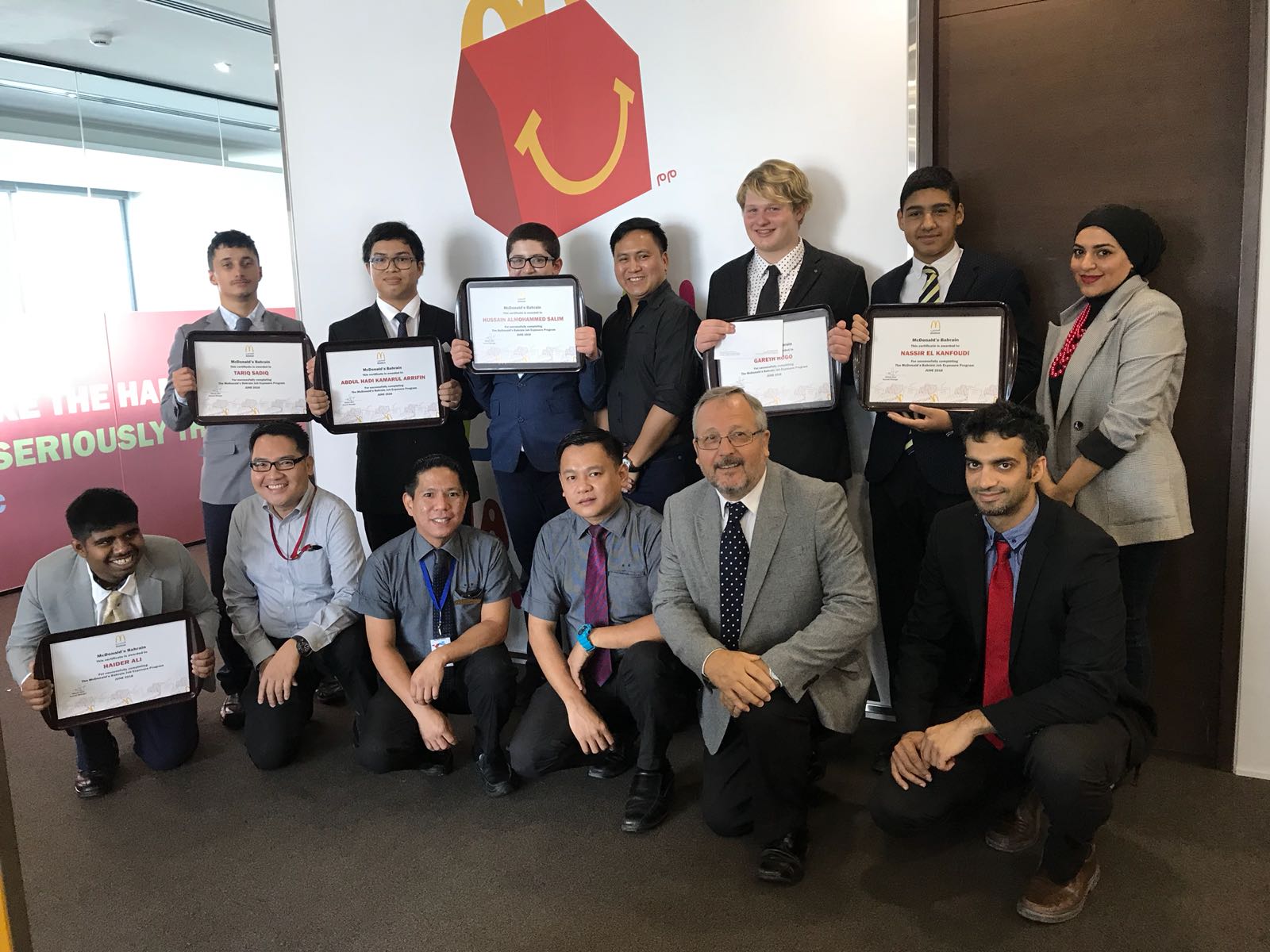 Do you think there are enough facilities to support people with different abilities?
It's very similar to peeling an onion, you peel back a layer and find something you weren't aware of previously. I am still finding out about institutions that exist to support children and adults who have both physical and mental disabilities. There is a clear need for completing an up to date audit of all such facilities/providers that will clearly state what each provider can offer to everyone.
How can society support the special community and their families?
The special community is dependant on society making the right decisions for them. It's incredibly rare for a person with a disability to be in a position of power to legislate for them. When giving evidence to a Congressional Committee meeting in Washington, Frank Stephens, who is Down Syndrome, stated, "Whatever you learn today, please remember this, I am a man with Down syndrome and my life is worth living." That is a statement that can be attached to everyone, irrespective of having a disability or not.
What are your thoughts on inclusive education?
Inclusive education should be the sole aim of every parent and educator for every child. However, the level of disability of the individual should and must be taken into consideration when deciding on the right placement for that child.
I have participated in review meetings where a parent has demanded that their child be moved to a mainstream school as being at a Special School was demeaning and embarrassing for the family. Not the child. The family were embarrassed to say where they child went to school. The parents were already on a guilt trip, having given birth to this child and were even arguing as to which side the family's genes were responsible. Because this came out in a review meeting and staff became aware of just how much this was a problem within the family, the parents were closely supported to accept their child for who she was and not what they hoped she might become. Over the next 4 years I met with the father and he said how much he appreciated what was said and that he was enjoying his daughter for all the right reasons. A year later, his daughter passed away due to complications that were a direct result of her disability. She had developed at her pace in an environment that fully understood her condition and she progressed far more than if she had been in a mainstream setting.
Judge each child individually and be 'child centric' in all the decisions that you make. No child enjoys being moved from pillar to post for selfish or financial reasons. No child asked to be born with any disability and we have a duty to ensure they receive as full and complete an education as their peers.