Zahra Al Ahmed is a self-taught visual artist who holds Bachelor of Arts Degree from the University of Bahrain. Her paintings and drawings are known depicting human beings in a somewhat dark artistic mood, relentlessly revealing the vulnerability and tragedy of their condition.
Zahra Al Ahmed currently works as an art teacher in a private school. Know more about her aesthetic works in an interview with Bahrain This Week.
Art means different for different artists. How do you define art?
The art I practice is real and accurate art in the transfer of portraiture. My art concerns about life, and artistic creativity has always been a big part of my life. I thrive on that feeling of urgency and excitement that I get when the creative juices start flowing through my brain and urge me to pick up a pencil or a brush and just have fun with it.
When did you recognise the artist in you?
I started painting since I was small because I grew up in an artistic family.
My aunt Zahra Al Marhoon is a visual artist. I've been an artist ever since I could hold a pencil in my hand, and I've been creating something.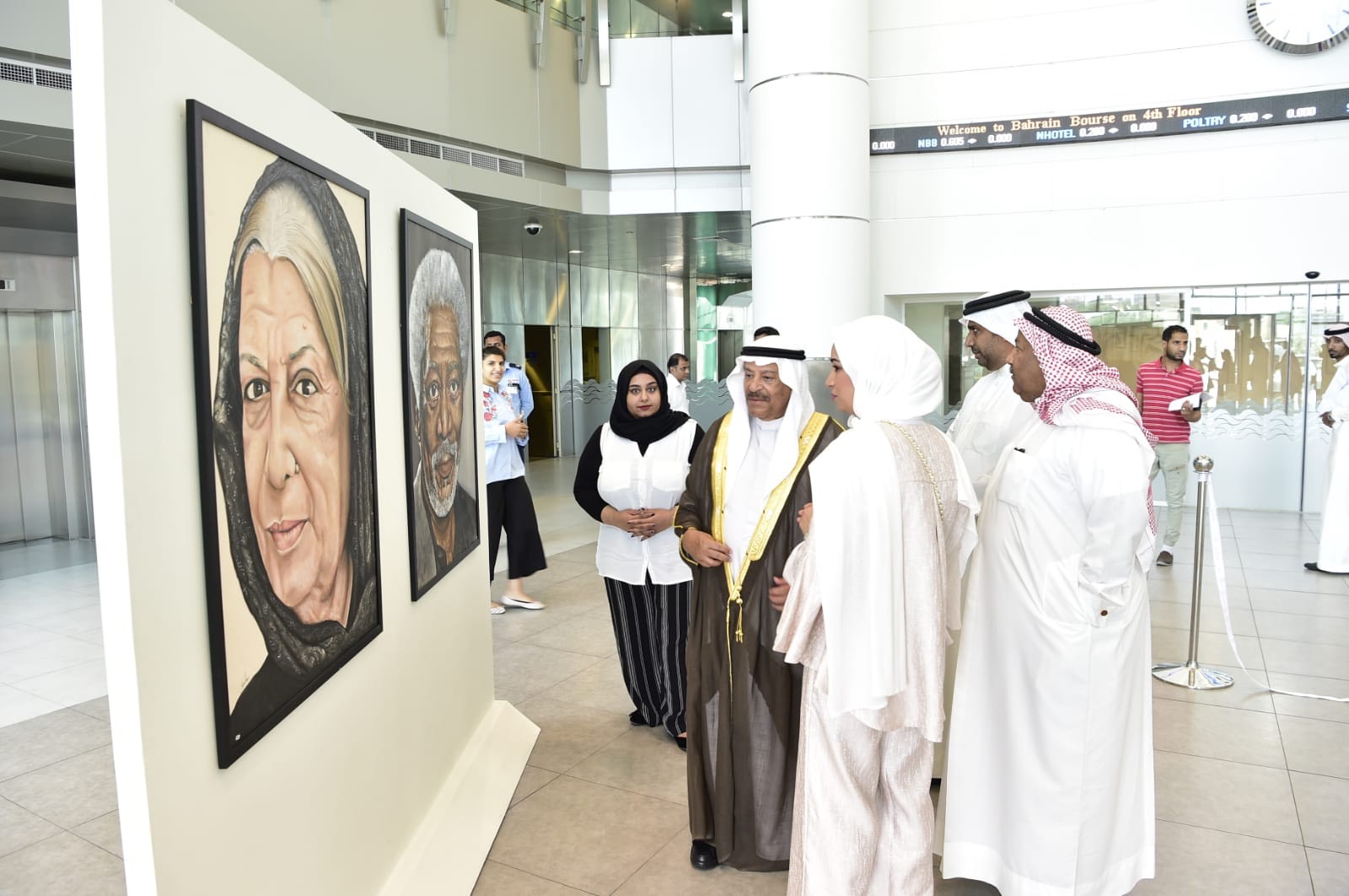 Tell us about "Imprint"
The exhibition had the name "Imprint" since I had included pictures of figures who have left an imprint in the world community, both in terms of artistic, political or social, to serve as role models for generations.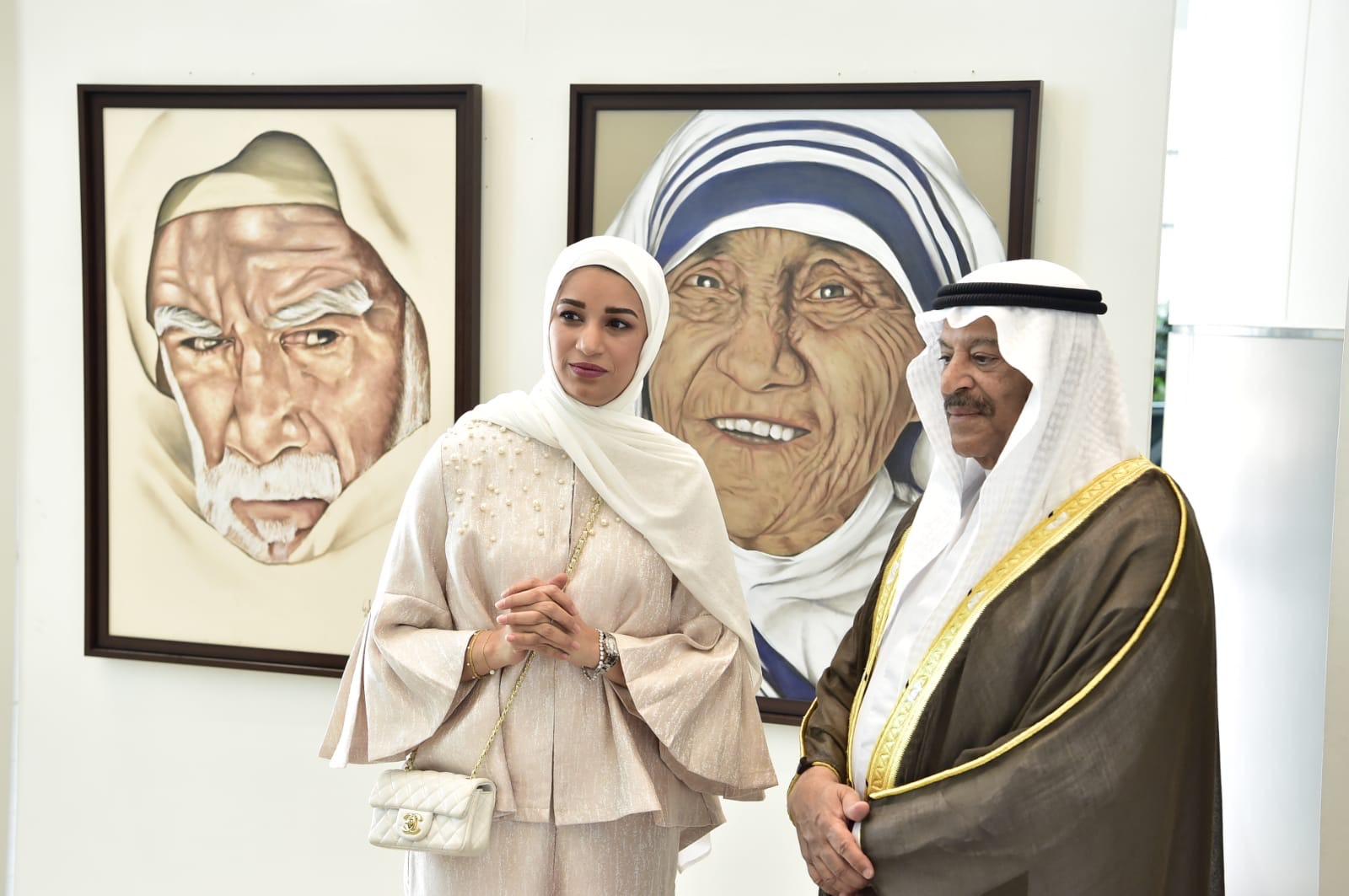 How do you believe that your art connects diverse people?
I am artist associated with all people.
This quality and my accuracy in drawing are what distinguish me and attract
people to me.
What is the underlying message in your portraits?
I have created an extensive portfolio of realistic graphite, charcoal, pastel, Oil painting, and coloured pencil drawings depicting mostly human portraits and figures. The human who leaves a mark in society is an example for generations is a man immortal male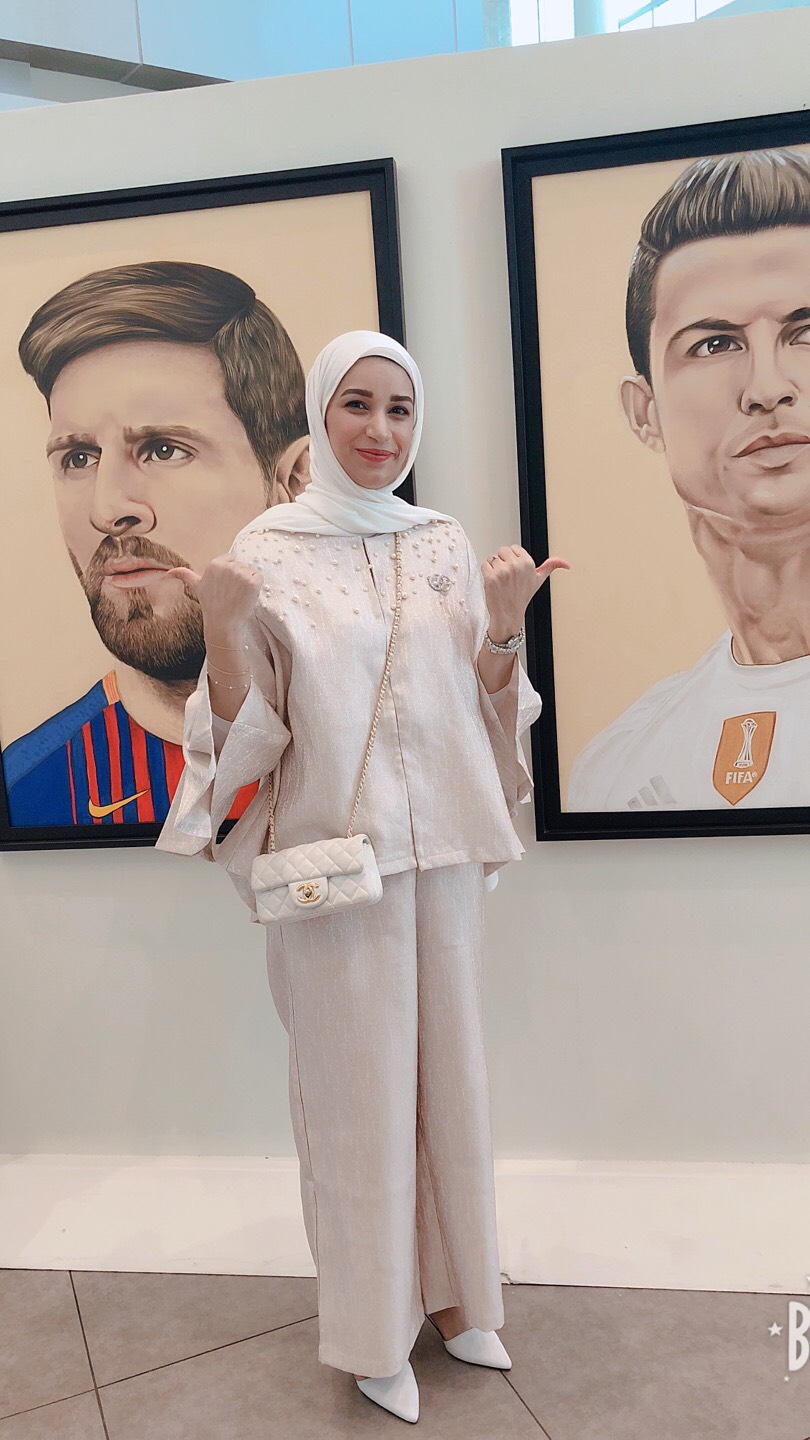 Which one is your own favourite portrait so far? Why?
My favourite painting is of the American actor Morgan Freeman because it was the first painting I made in large size and I drew it very accurately.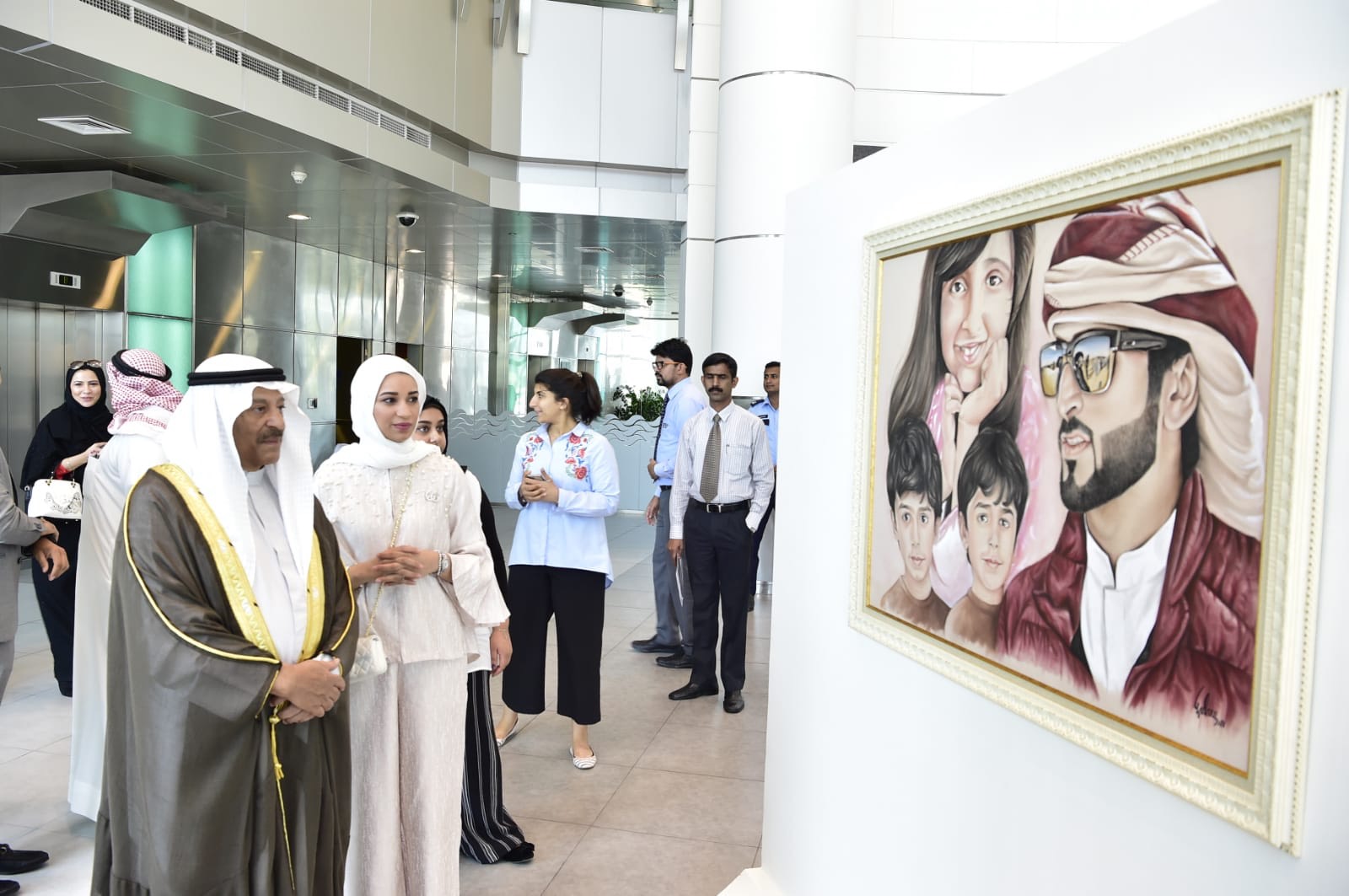 How do you relate with your contemporary artists?
I connect with my contemporaries through social media. I have been continuously trying to challenge myself in finding new ways to combine different types of media. In present times, there is an unprecedented array of media available, creating an opportunity for me to push the envelope of visual expression.
Tell us about your family
My father Ahmed Ali Abdali and mother Mariam Marhoun passed away when
I was really young. My brother and sister are also artists. I am married and have three daughters. My family is my greatest support.
What is your favourite method of painting? Who has inspired you
the most?
My favorite way is to use the pan pastel colors and the wood colors. The light
picture inspires me to draw.
What are you working on now?
What are your aspirations on it?
I am an art teacher in a private school and I have my own business. I draw portraits on orders, and I am planning to participate in an exhibition in the UAE.  I feel that I am only at the beginning of my artistic journey. There is so much more that I can try, so many new ways to challenge myself. This journey is worth all the hard work, because for me it is both deeply therapeutic and emotionally fulfilling.