Jewellery Arabia 2017, the Middle East's premier jewellery and watch exhibition, will be inaugurated under the patronage of His Royal Highness the Prime Minister of the Kingdom of Bahrain Prince Khalifa bin Salman Al Khalifa at the Bahrain International Exhibition and Convention Centre on Tuesday 21 November 2017. The 26th exhibition in this prestigious annual series runs until Saturday 25 November 2017.
Promising the most impressive assembly of jewellery, watches, gems and luxury accessories the region has ever seen, Jewellery Arabia 2017 will showcase tens of thousands of exquisite pieces to discerning private buyers, as well as wholesalers, manufacturers, traders and retailers.
The exhibition is open free of charge to members of the public. Show organisers UBM AEM anticipate over 49,000 visitors will descend on the 21,000 square metre treasure trove over the course of 5 days.
Visitors will be welcomed by over 600 local, regional and international exhibitors who will be launching brand new product lines, displaying their latest collections and introducing limited edition pieces exclusively at the show.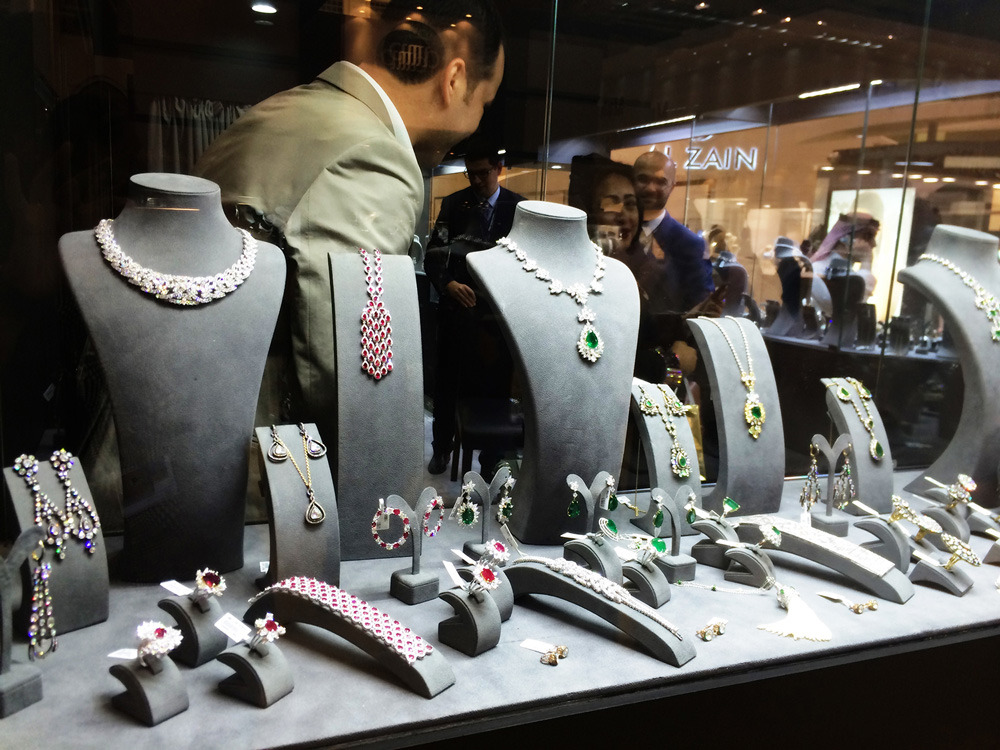 World famous watch and jewellery houses will be making a return appearance at Jewellery Arabia 2017, including major brand names. Many of these high profile international exhibitors will use the event as a platform to introduce exclusive collections and limited edition pieces to the Middle East collectors' market.
Complementing these iconic brands are national groups from leading jewellery export countries. They include large returning delegations of the finest retailers, designers and manufacturers from Hong Kong, India, Singapore and Thailand. Collectively, these groups reflect the very best manufacturing capabilities, design expertise and gemological resources that their respective countries have to offer.
Joining international brands and national groups are a host of designers, retailers and manufacturers from 30 countries worldwide, including a selection of Bahrain's leading jewellers.
Aside from perusing stunning jewellery and watch collections, visitors can also enjoy social media influencer meet-and-greets throughout the show period, as well as free-to-attend daily jewellery education seminars led by world's foremost authority on gemmology, the Gemmological Institute of America (GIA).
Jewellery Arabia 2017 is open free of charge to the public.  The exhibition will open from 4 pm to 10 pm on 21 to 24 November, and from 12 pm to 10 pm on 25 November. For more information, please visit www.jewelleryarabia.com.