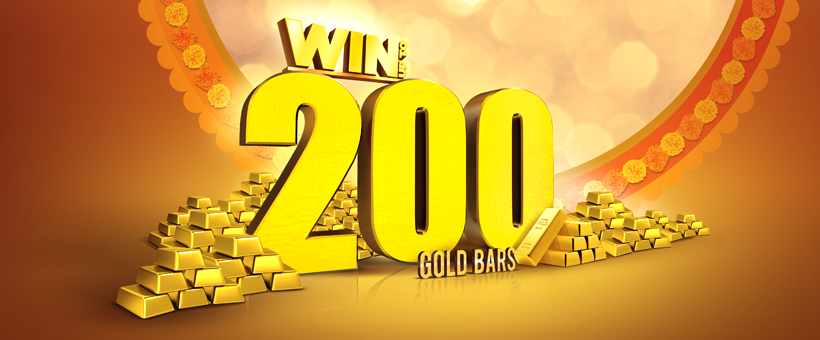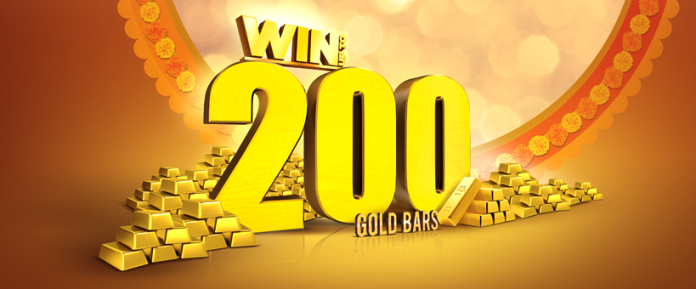 Akshaya Tritiya is one of the most celebrated festivals amongst the Indian community in any part of the world and is believed to be an auspicious day to make investments, purchase gold or start a new venture. Buying gold and jewellery on Akshaya Tritiya day, which falls on April 18 this year, is a huge part of the tradition, thought to bring prosperity and joy to the entire household.
Joyalukkas, the world's favourite jeweller, joins the celebration and adds a golden touch to the festivities with a limited edition collection, special gifts and a grand prize giveaway. For Akshaya Tritiya 2018, Joyalukkas has announced a very attractive prize of 200 gold bars.
"Akshaya Tritiya is a festival with a beautiful message about acting now, doing good now to reap an abundance of rewards in the future," says Mr. Joy Alukkas, Chairman & MD, Joyalukkas Group. "This resonates with the journey of Joyalukkas and each year we celebrate Akshaya Tritiya grandly. This year we are offering fabulous gifts and up to 200 gold bars as a thank you to our loyal customers, whose support has driven the tremendous growth of the Brand and made the success we enjoy as a household name in jewellery retail worldwide possible."
In over 140 showrooms in 11 countries, customers will be spoilt for choice in diamond and polki jewellery specially created for the Akshaya Tritiya celebration. And for a minimum purchase of gold or diamond jewellery, shoppers enter a raffle draw for a chance to win up to 200 gold bars.
Aside from special rates on jewellery sets, patrons also enjoy 1 gram gold coins free on purchase of Diamond and Polki Jewellery, as well as 0% deduction on gold exchange. Even more exciting is the gold rate protection guarantee on offer for the duration of the promotion. By just paying 10% advance, customers are assured to get their gold at the lowest rate till 18th April 2018.