Kanoo Motors, a leading high-end automotive retailer and the official distributor of McLaren in the Kingdom of Bahrain, held a Customer Appreciation night at the Bahrain International Circuit (BIC).
McLaren owners were treated to an engaging driving experience on the world renowned track, while selected prospects had the chance to test the full capabilities of the McLaren Sports Series and Super Series within a controlled environment.
On the occasion, Head of McLaren Bahrain, Mr. Trevor Fletcher commented: "McLaren Bahrain is always keen to support its customers and provide them with new and exciting experiences to enjoy their cars in Bahrain. These events also bring like-minded individuals together to share their experiences and enjoy the thrill of driving a McLaren. This is our second customer track event since Kanoo Motors was appointed as the dealer to Bahrain and we are extremely pleased to see the growth of the brand locally.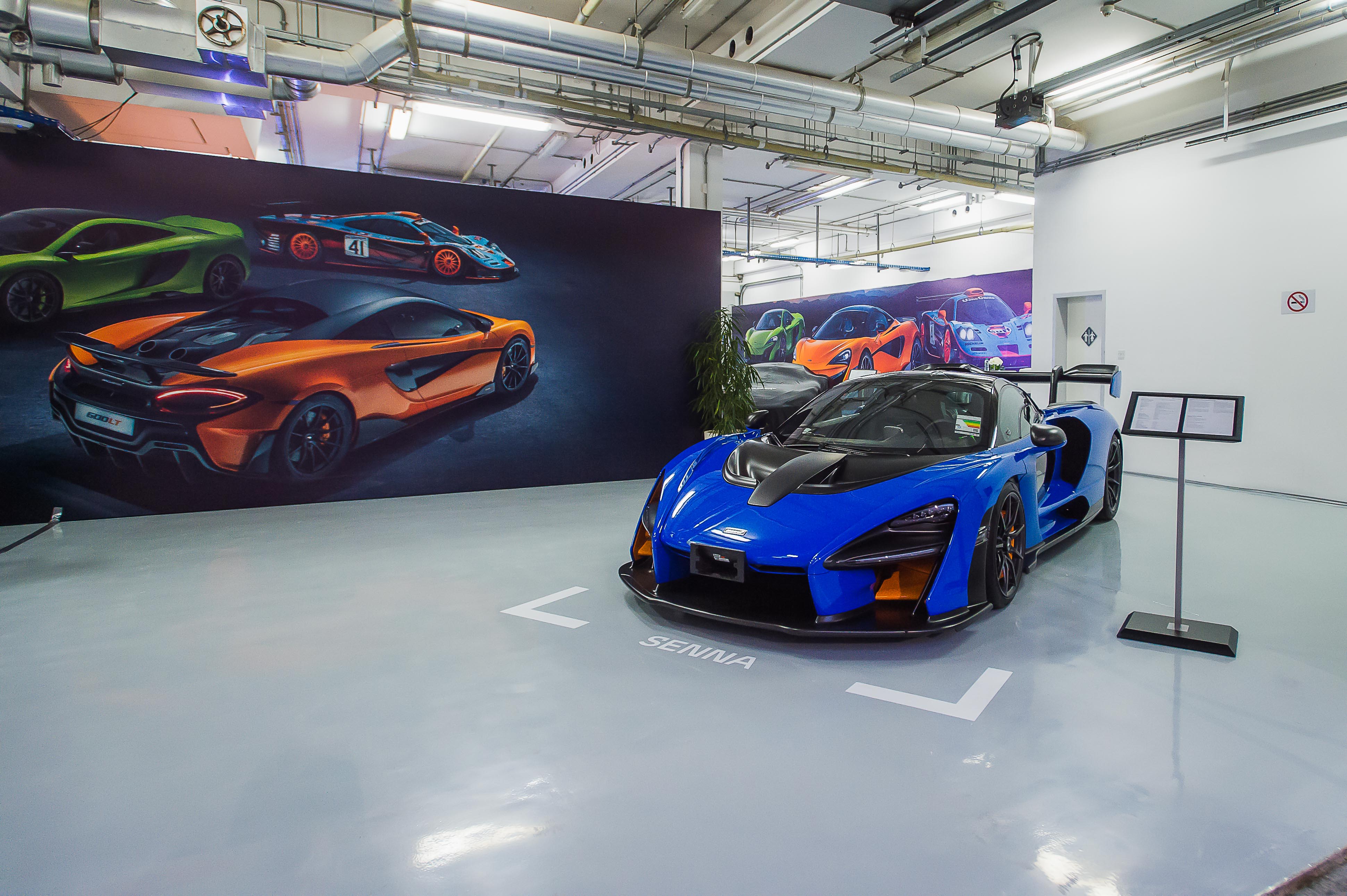 We also want to showcase the cars' capabilities to select prospect clients and give them the chance to experience first-hand, the level of McLaren's performance and craftsmanship with qualified McLaren driving instructors."
On display at the event were the McLaren Senna, and the latest member of the Sports Series; the newly unveiled McLaren 600LT accompanied by Chief Engineer Paul Burnham. Paul joined McLaren Automotive in 2000 as a Vehicle Dynamics Engineer, and was an integral part of the engineering team responsible for the brand's key product launches, including the iconic McLaren P1. Most recently, Paul worked on the McLaren 600LT as Chief Engineer responsible for key attributes and deliverables of the project.
The 600LT epitomises the McLaren philosophy of producing lightweight super-sportscars that deliver extreme performance and are exceptionally rewarding to drive. With the engine management system of the 3.8-litre twin-turbocharged V8 recalibrated and less back pressure from a top-exit exhaust system that is even shorter and more extreme than that of the McLaren Senna allowing the engine to breathe more freely.
The 600LT can call on peak power of 600PS (592bhp) at 7,500rpm and a maximum torque output of 620Nm (457lb ft) at 5,500-6,500rpm. These outputs deliver astonishing levels of performance: 0-100km/h (62mph) takes just 2.9 seconds, matching the acceleration of the revered McLaren 675LT Super Series model. 0-200km/h (124mph) is achieved in a remarkable 8.2 seconds and the 600LT can continue gathering speed to a top speed of 328km/h (204mph).