The much anticipated, stylish Japanese restaurant, Katsuya by Starck hosted its Grand Opening at The Avenues – Bahrain that was attended by members of the press and renowned personalities.
A full-service, upscale casual restaurant, Katsuya boasts an extraordinary Japanese dining experience, distinguished by a team of highly creative chefs who pride themselves in delivering a unique experience each time.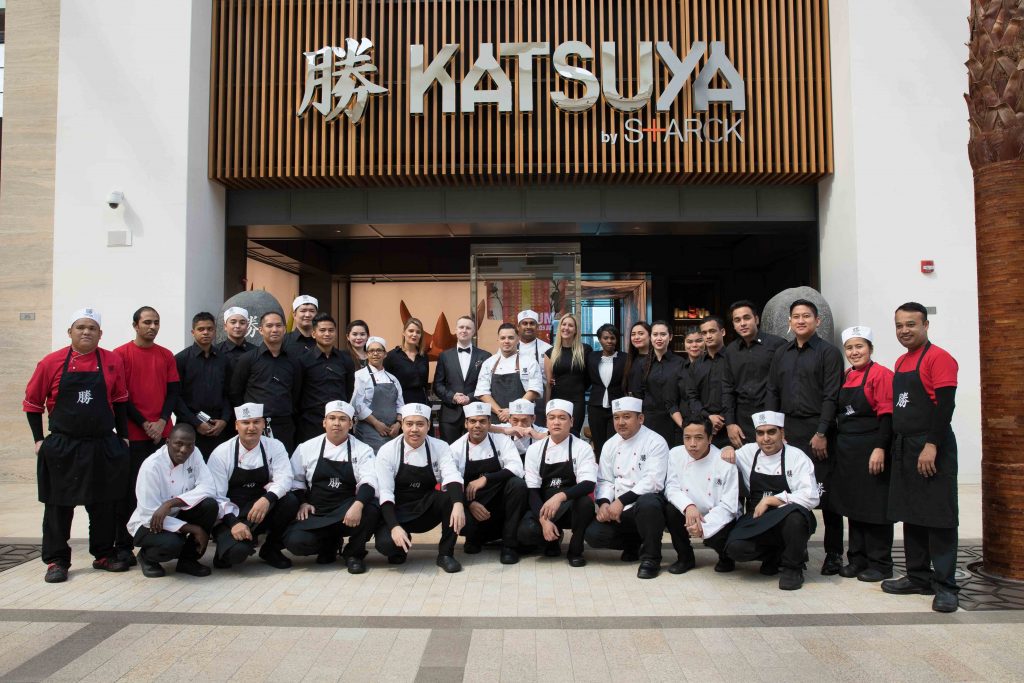 Featuring the dynamic pairing of Master Chef Katsuya Uechi and design impresario Philippe Starck, Katsuya by Starck is truly a feast for the senses. With specialty cocktails, delectable Robata grills, unique rolls and spectacular sushi and sashimi platters, Chef Uechi skillfully translates Japanese flavors for the American palate.
"Katusya is not your typical Japanese restaurant. It is a modern and trendy concept with a variety of Japanese-American fusion foods that feature specialty rolls, steak and grills. Katsuya by Starck is loved from Hollywood to the Middle East and is proud to be able to excite your palate with our inventive menu," said Executive Chef Gabriel Martinez on the occasion.
Located in the recently launched The Avenues – Bahrain, with stunning waterfront views, Katsuya by Starck is a slick addition to the country's vibrant dining scene. The interiors of the restaurant are sophisticated yet comfortable, featuring a large, family-style dining area with gleaming white tables and warm cozy couches. The walls are adorned with oversized backlit photographs of Japanese Samurai helmets, which add a whimsical visual note to the dining experience. Design icon Philippe Starck's aesthetic merges the aspirational with the approachable, creating a trendy, and inviting atmosphere.