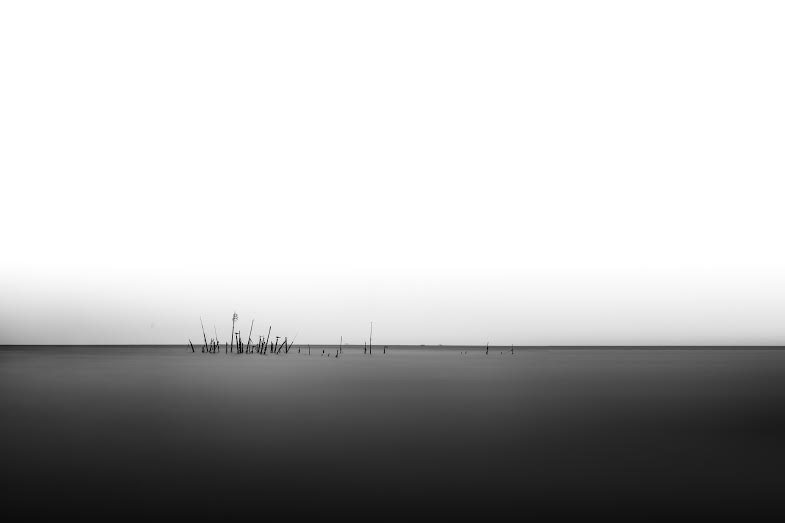 Various stunning colors surround us everyday. And in our bright colorful world, it is rather easy to spot minimalist images. These are images that are simple in context – from framing, exposure, square crops and eerie monotonous texture. Black and White photographs have gained popularity amongst viewers because of its stunning and visually soothing look.
With Black and White photography, you can work with various subjects while working on a minimal composition. One great example is when capturing the tranquility of a river or any body of water.
Black and white conversions work very lovely with landscapes and seascapes. A great way to maneuver on this approach is by using a square format and using long exposure. Long exposure emphasizes the textures on a photo – clouds, waves and water ripples. Using heavy ND filter during low light creates a smoky, dreamy effect on the image. The 3, 6 or 10 stop ND filters are very handy in controlling shutter speed and it leads you to achieving the result you want.
One definite thing to remember is to identify your main character for the image. It should serve as your visual guide in taking the shot. This should also lead your viewer's attention into the frame.
Contributed by Glenn Wesley Dulay
www.glenndulay.com