Lamborghini has released a new one-seat concept car called the Lambo V12 Vision GT that utilizes the same hybrid powertrain found in the one-of-63 Sián. Lamborghini committing to using internal-combustion V-12s in its jagged-edge designed supercars.
Like most Lamborghini concepts, the Lambo V12 Vision GT looks like something from outer space. It utilizes a single-seat position where the driver enters from the front of the car. The frame is disconnected from the fenders. There are six exhaust pipes, one on each side. The ultra-thin taillight forms a massive Y with the rear wing that reminds us of the Terzo Millennio EV Concept's lights. The Vision GT is using the Y signature for the headlights and the wheels have six hexagons.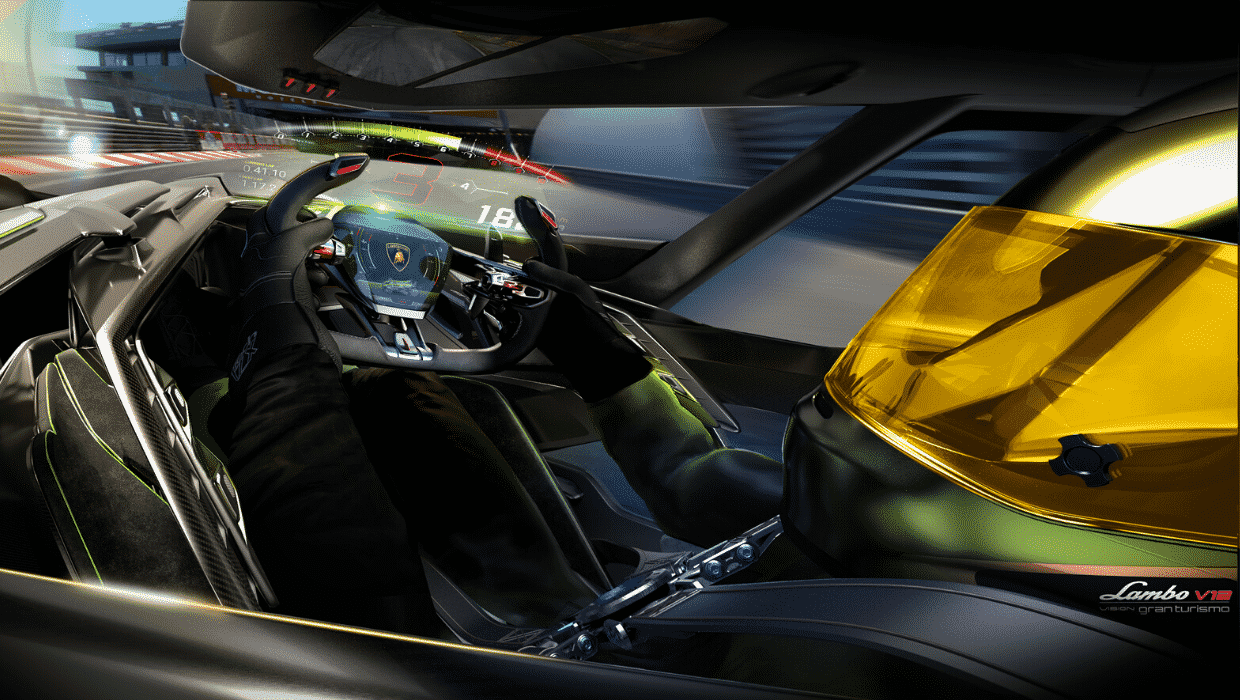 The concept utilizes the same V-12 hybrid powertrain that powers the Lamborghini Sián. A 6.5-liter V-12 paired with a single supercapacitor that produces around 774 horsepower. Mitja Borkert, head of Lamborghini Centro Stile, says that the concept emphasizes Lamborghini's "push on future technologies, particularly in the arena of lightweight materials and hybridization". Who doesn't love high-revving, flame-throwing 12-cylinders? It's good that Lamborghini hasn't chosen to go full-electric just yet.
The Lambo V12 Vision GT concept unveiling was ahead of the 2019 FIA Certified Gran Turismo Championships. The only way you'll get to drive one is in the racing game Gran Turismo Sport. It'll become available in spring 2020.