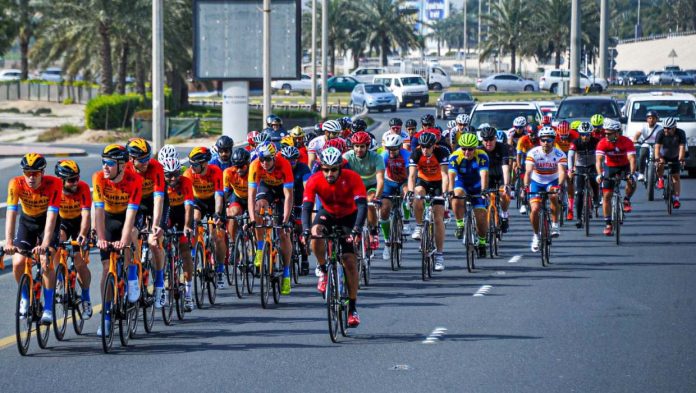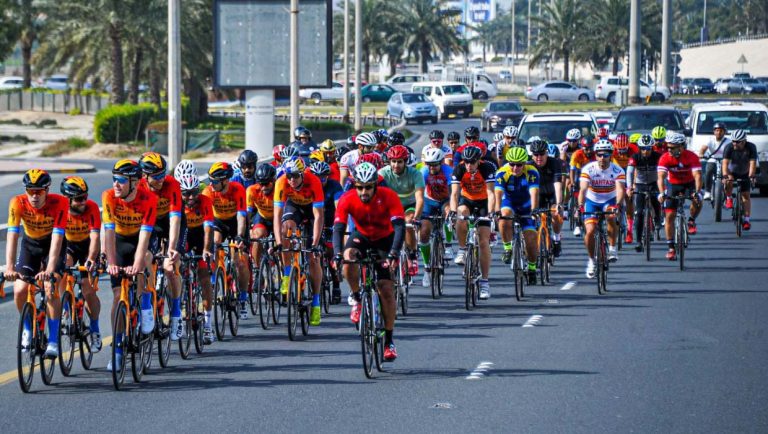 Bahrain Cycling Festival which was a two day event culminated with a RIDE WITH THE TEAM. Harley Owners Group (HOG) in the morning together with their fans and avid cyclists. Manama sees 250 cyclists on the road with thirty (30) members of the HOG leading the ride followed by Team Bahrain Mclaren.
Cycle Safe Bahrain
Cycle Safe Bahrain launched its 2020 campaign calendar with a Bahrain Cycling Festival event. Motorists and cyclists together in one place to support road safety for both cyclists and motorists. Various cycling groups attended the event along with the Bahrain Classic Cars and HOG.
Bahrain Cycling Association, President Shaikh Khalid Bin Hamad Al Khalifa said, "DON'T TEXT AND DRIVE, KEEP ME ALIVE" is the first awareness campaign of Cycle Safe Bahrain. I think this will have a major impact in keeping people aware of focusing on the road. Looking for cyclists who are riding and staying away at a safe distance of 1.5 meters from the cyclists. We are looking forward that this campaign really impacts our riders and reaches as many people as possible.
We invite everyone to utilize their social media and spread the word to keep our roads. This year we have many events coming up, not only targeting cyclists but the community as well and making people really aware of the importance of having people ride safely in the Kingdom of Bahrain. The events will be also be bringing kids and women into cycling and teaching them how to cycle safe on the roads. There are many accidents involving cyclists and motorists and we would not want to see more of this happening in the roads of Bahrain."
Bahrain Cycling Academy also launched their development team of seven Bahraini riders selected by Team Bahrain McLaren (TBM). The legendary rider, Mark Cavendish from Team Bahrain McLaren was also present at the event.