American Mission Hospital (AMH) is a leading icon in Bahrain's healthcare for over a century. Since its inception, AMH has been providing supreme quality healthcare for patients in the island in a non-profit setting. Bahrain This Week meets with Dr. George Cherian MD, FRCPCH, FRCPI, Corporate CEO / Chief Medical Officer of American Mission Hospital, under whose leadership AMH is expanding to new facilities in other parts of Bahrain to ensure quality healthcare accessible for a wider section of the people.
What are some of the defining characteristics of AMH that has helped it maintain its role as a leading player in Bahrain's healthcare sector?
Creating Social value through our deep-rooted community involvement in healthcare over a century as a Not for profit healthcare organization has been the core of our success. The values that define our service is compassion, grace, and love. We have provided uninterrupted healthcare to the people of Bahrain for over 120 years. From humble beginnings we have shared in the transformation of Bahrain through the last 100 years
It was announced recently that AMH has launched a new app for patients to avail of hospital services. How has its reception been among users and what upgrades can we expect in future phases?
Apps are the way that services are accessed by today's increasingly discerning customers. Technology through innovation is disrupting the way that healthcare is delivered. It has the power to make healthcare readily accessible, timely and safer for the patient, increases efficiency for the providers and cheaper for patients, insurers and providers.
What do you see in store for Bahrain's healthcare sector in 2020 and beyond? What are some of the major trends we can expect to see with regard to healthcare in general in the future?
Bahrain has been a trailblazer in becoming more e-friendly in its commercial and financial sectors. Healthcare has a long way to go to embrace the rapidly evolving changes that makes managing chronic diseases through AI and digital technology. Tele-medicine, precision medicine and advances in genomics all have the potential to transform healthcare. Keeping it relevant to the needs of health of the population and optimizing costs are the greatest challenges.
A major policy of the hospital has been consistently to provide high-quality care in a non-profit setting. What are the factors that have helped the hospital realize this vision?
Paying close attention to the environment we work in, creating social value in the communities we serve and good governance internally (ESG) has been the recipe for our sustainability and success. Quality is the central core on which our platform for care is built. Money is not our bottom line, and all the operational revenues are reinvested to developing our services and to provide charitable care to those who cannot afford private healthcare.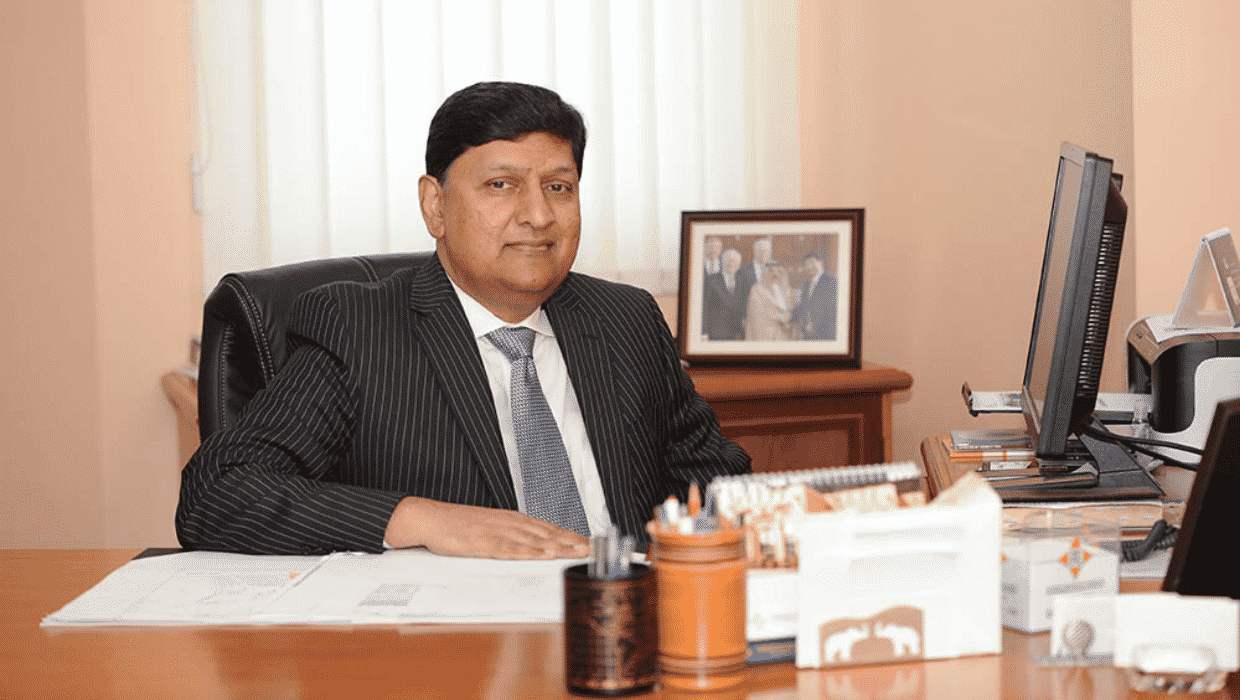 What do you feel are the hospital's major achievements in recent years?
There have been several achievements in the last few years with the opening up of three new satellite clinics that provide ambulatory care services.
All of our centers are Diamond Accredited with our clinic at Saar operating over 24 hours. We have developed a new Imaging center at Manama and built a new five-storied housing complex for our staff to live in. It also has a state of the art training center where all our training for in-house and external staff will soon be moved to. Staff training and development is a big part of what we invest in so that competencies and our capability to deliver care at the highest level is maintained.
AMH has always played a lead role in community outreach through its truly diverse programs. What do you feel are some of the most important ones and why?
Our community outreach programs are developed around the needs of the people in Bahrain. Care of the elderly, the special needs children, reach out to labor camps are some of the activities we are involved in.
In your opinion, what trends adversely affect public health and what measures may be taken to overcome them?
Dietary habits of consuming more sugar and fat without exercise have contributed to an explosion of both obesity and Diabetes. Increased awareness of the need to eat healthy, and exercise in moderation are key habits that preserve health. Screening saves lives and hence age-appropriate screening leads to prevention and health preservation. The addiction to digital technology has resulted in more sedentary lifestyles and less social interactions that has seen an increase in stress-related illness.
What are some of the key contributions of the government of Bahrain and its regulatory bodies to AMH?
AMH has a long-standing history of working alongside the government in both health promotion and healthcare delivery. AMH has been in existence for almost 80 years before Bahrain became an independent nation. Our current strategies for continued service and growth are fully aligned to the future strategy of the health of the Kingdom.
AMH boasts a rather heterogeneous composition in its staff with regard to race and backgrounds. Has this been done consciously due to Bahrain being a racially diverse nation and how has it helped?
Diversity of our staff is a source of our strength. The early missionaries that established AMH came from the US who trained a number of Bahraini staff who have served at AMH for decades. Our longest serving Bahraini staff member worked at AMH for nearly 60 years. The first Bahraini nurse-physician, laboratory technician were all trained at AMH. We have staff from all over the world, the highest numbers are made up of the three nationalities in Bahraini, Indian and from the Philippines representing the demographics of the Kingdom.
What can one expect as a member of the AMH team? Or what a career at the hospital is like in a nutshell?
Employees find stability and numerous opportunities for self-development. They are well taken care of so that they are able to take care of our patients. There is a high degree of employee engagement and satisfaction and pride in the work that they undertake at AMH. They become part of the growth that AMH is experiencing.