Three of the Middle East's leading social media influencers are set to visit Jewellery Arabia 2017 at the Bahrain International Exhibition and Convention Centre. Noha Nabil, Sarah Al Wadaani and Bahrain's very own Khawla Al Maraghi have a combined social media following of over 4.7 million views on Snapchat, and will provide fans with exclusive coverage of selected exhibitors at the region's largest jewellery and watch show from 21 – 25 November 2017.
The initiative is organized by Medialinks, a leading advertising and media marketing agency in Bahrain, in cooperation with Jewellery Arabia show organizers, UBM AEM.
Speaking on this collaboration, Mr. Fawzi Al Shehabi, UBM AEM Director of Sales and Marketing said: "Noha, Sarah and Khawla will provide an exciting new channel for visitors to connect with in real time, and comment on the jewellery and watches that grabs the attention of their keen sense of personal style."
From his side, Mr. Faisal Ismail, Managing Director of Medialinks, said: "We are delighted to collaborate with the Middle East's largest jewellery and watch exhibition.
We believe that this collaboration with three of the Arab World's most famous social media influencers and bloggers, Noha, Sarah, and Khawla, will increase the exposure of the finest jewellery show in the region and will, in turn, attract those on the lookout for the latest trends in the Jewellery industry."
Noha Nabil is a Kuwaiti social media influencer and fashion blogger who initially rose to fame as a presenter for prominent stations in the Middle East such as Kuwait TV, Dubai TV, MBC, Alrai Media and Al-Watan Television. Pop
ularly known as 'Noha Style Icon' amongst her substantial fan-base, Noha Nabil's admirers number in the millions on her numerous social media platforms, with over 4.9 million followers on Instagram alone. With various online lifestyle and fashion endeavours such as her Noha Style Icon blog and a personalized YouTube channel titled Noha Style Icon Vlog, Noha was positioned in an impressive 5th place amongst the top female social media influencers across the Arab worlds of fashion, beauty, fitness and cuisine.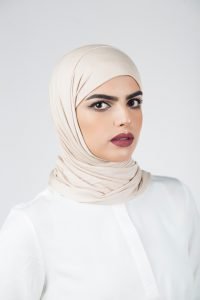 Sarah Al Wadaani is a social media star from the Kingdom of Saudi Arabia (KSA) who is well known as a pioneering cinematic makeup artist and a beauty expert in the regional fashion industry. She is the first Saudi woman to forge a successful career in cinematic makeup, being an ardent believer in the cultural and communal importance of cinema in KSA and its ability to make a difference in society. Having received both local and regional awards through her participation in various renowned art exhibitions in Paris and London, Sarah has achieved worldwide success. This has catapulted her into the social media limelight, garnering her an immense number of followers on all social media platforms, with her loyal following crossing a million in number on Instagram.
Khawla Al Maraghi is a celebrated style influencer and fashion vlogger from the Kingdom of Bahrain. Starting off as a TV presenter on the since-discontinued programme Bahrain Today on Bahrain TV, Khawla is now a star in her own right in myriad social networking programmes. She maintains a strong presence in the world of interactive digital information, and has rightly earned herself a consolidated place among the list of the most prominent figures of the media in the year 2015.
Jewellery Arabia 2017 is set to feature over 600 exhibitors from 30 countries, spanning 21,000 square metres of exhibition space, a huge range of finished jewellery, luxury timepieces, precious stones, objets d'art, clocks, fine writing instruments and more from around the globe go on sale.
Held under the patronage of His Royal Highness Prince Khalifa bin Salman Al Khalifa, the Prime Minister of the Kingdom of Bahrain, over 49,000 visitors are expected to attend the 5-day event.