Calling all gamers, cosplayers, superheroes, sidekicks, movie buffs and citizens – come together and join the video games, movies and pop culture community at the IGN Convention in Dubai.
Following the success of IGN Conventions in Bahrain, Oman, and Kuwait, IGN Middle East is proud to host yet another spectacular event, this time a special fifth year anniversary celebration at Hub Zero, City Walk in Dubai.
"The idea is to create an enthralling world for followers of video games, films and pop culture. IGN Conventions have been a perfect mix of local talent and international celebrities with great content and amazing attractions. It's not just for geeks– we've got brilliant entertainment for the entire family," said Abbas Jaffar Ali, Director, IGN Middle East.
IGN Convention Dubai will also feature a cosplay tournament open to cosplayers from all around the region, with a total of AED10,000 to be given away. Interested participants can register to take part at ignconvention.com/dubai.
During the event, fans will get to be a part of several activities such as arcade, card and tabletop games, free workshops, gaming tournaments with amazing prizes, regional artist showcases, and much more.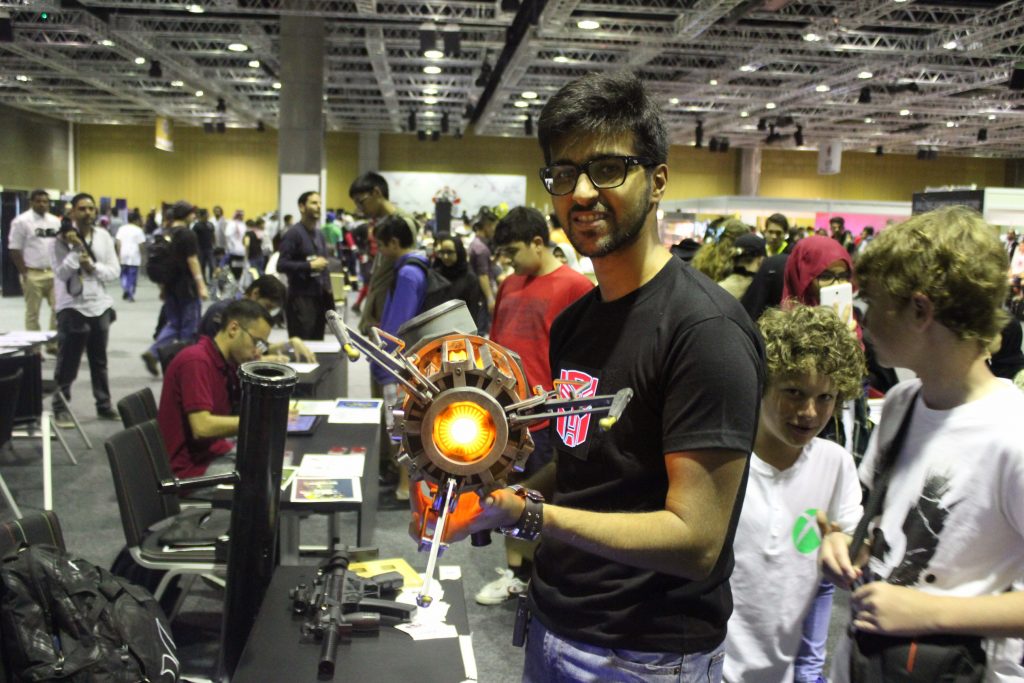 "Fans will get a chance to engage with the community in a fun and entertaining atmosphere. Cosplay enthusiasts will mingle with geeks discussing movies, while gamers exercise their thumbs and reflexes in the various gaming tournaments. Quite simply, it's an event not to be missed by anyone interested in movies, TV, video games, comics or role-playing," Jaffar Ali concluded.
"The Gulf is home to an ever increasing audience of gamers, cosplayers, artists, developers, TV buffs and superhero enthusiasts," said Mr. Yong Geun Choi, President LG Electronics Gulf. "Our objective is to develop screens and products that not only enhance the overall experience of people that enjoy all things related to video games and pop culture, but to provide them with the tools to ensure that they have the most immersive and enjoyable experience. LG's collaboration with the IGN Convention further cements our commitment to the gamers, developers and entertainment buffs in the region to develop products that not only meet their expectations but consistently surpass them now and in the years to come."
At the IGN Convention, the LG 34UC79G ultrawide gaming monitor will be highlighted throughout the event during the Forza Racing gaming competition, and will also be on display for visitors to engage with and experience first-hand. This ultrawide monitor boasts a 144Hz refresh rate coupled with a low perceived input lag and fast response time, making it ideal for both competitive and casual gamers.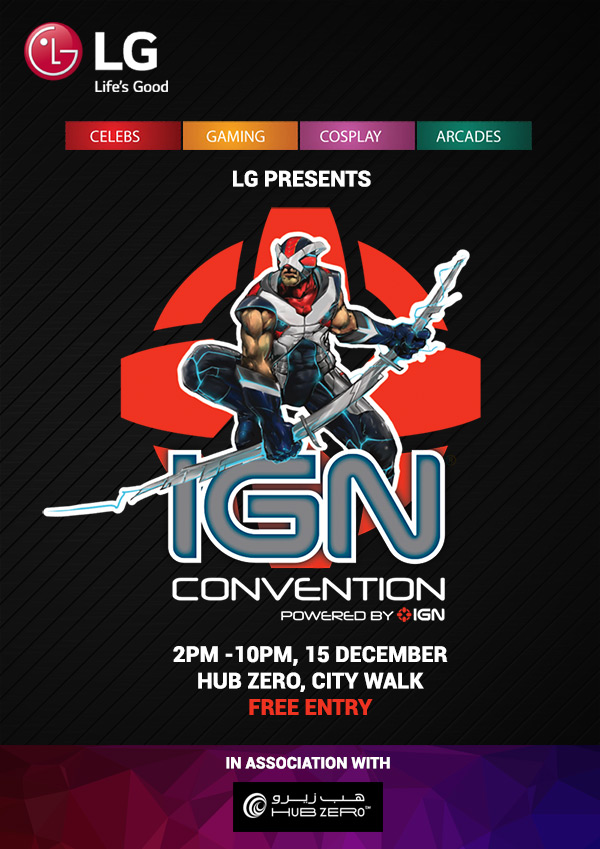 For more information on the event, please visit ignconvention.com.
Event Details
Event Name: LG presents IGN Convention Dubai
Venue: Hub Zero, City Walk, Dubai
Dates: Friday 15 December 2017
Timings: 2pm till 10pm
Free entry