Inspiring the young and old of Bahrain to find their true self through the power of arts and music is Ms. Lydia Martin. Empowered with her educational and career knowledge on music from prestigious educational centers in UK, she has been part of the Bahrain community for the past 12 and a half years. When Bahrain This Week team met Lydia at her residence in Saar, we couldn't miss the positive spirit in her eyes that spoke about all what she stood for.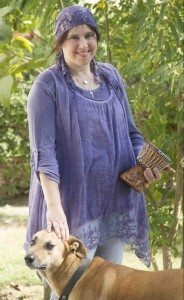 "I feel blessed and lucky to be here in Bahrain and would never miss an opportunity to give back to the society of this great nation." She expressed her love to the Kingdom. Lydia is well known as the ex-director for performing arts at the British school in Bahrain as well as founder of Saar Music Center. "I started off as head of music at the St. Christopher's juniors and then the senior school. Then I started off with the Saar Music Academy with Bahrain music institute. But during the sad times of Bahrain, we had to close that down." She shared with us her journey in the kingdom. "Later I joined Academy of performing arts in British school where we started dance and drama sessions as well. Thanks to the authorities of the school, I was able to pioneer the special program for the juniors, where kids could learn music and drama as part of their curriculum and am happy that the school is still following the same."
Lydia strongly believes in the power of music and the way it can transform the way one sees life. "Anyone who wants to stay healthy and happy should try singing, even if you don't sing." she says. "That is what we did at the St. Christopher's and British school where we set up small and large choir groups that gave children an opportunity to perform." she continues. "We have a very successful youth choir with inspire Bahrain. We perform Bohemian rhapsody, halleluiah from Shrek, Michael Jackson and have fun together."
Inspire Bahrain has an art center and a community project associated with it. "This is my effort to reach out to the society. We run a community choir which is free of charge. So anyone can join in and train, sing together and enjoy the benefits of being in a corporate group." Lydia explained the working of Inspire Bahrain.
When we asked her about naming her project she answered with a smile, "The name came as a dream, I believe, is from God." The art center of Inspire Bahrain also provide scholarship funds for children from impoverished backgrounds to support them undertake classes in music and drama and possibly find a career in them. "The initial funds with which we started were the amount I received from the British School when I left and we are always thankful to the community for appreciating our humble efforts."
Lydia is a avid actress and didn't take much time to give us a quick glimpse at her role as the wicked witch of the wizard of Oz. "We were able to set drama courses at the British school. The program is called LAMDA (London Academy of Music and Dramatic Arts). The Kids get to develop their public speaking abilities and acting skills under this course. It covers all different aspects of LAMDA exams as well."
Lydia's unending love for drums can be seen in her collection of 40 African Djembes, Arabic, Indian and Pakistani drums, Tablas and many more. "It was in 1999 that I had an opportunity to practice African drums with the group called Ensemble Bash, lead by Chris Brannick in England. You can learn to play drums in a group, even if you don't have the skill or the background. I took the African drums to a class room for the first time at St. Christopher's and later to the Saar music."
Lydia has successfully used this power of drumming together to create corporate training sessions for various organizations in Bahrain. "It is a team building activity and stands for unity – one rhythm one drum. It transcends all class, culture, social status and every one becomes equal. It gives freedom of expression." she went on about corporate drumming exercise. "When everyone from a company drums together in the same circle, it builds the team and the level of unity and equality. We all have the rhythm of heartbeat inside us and when we drum together we are in unison. Even the single stroke on the drum forms the foundation of one as an individual." "African drumming needs a leader and you can give everyone a chance to be the master while taking the session" she detailed on the corporate exercise she takes with her drums. Lydia also have plans to organize a community drumming desert night in association with the Dubai drums in the coming days where everyone can come together and enjoy the experience.