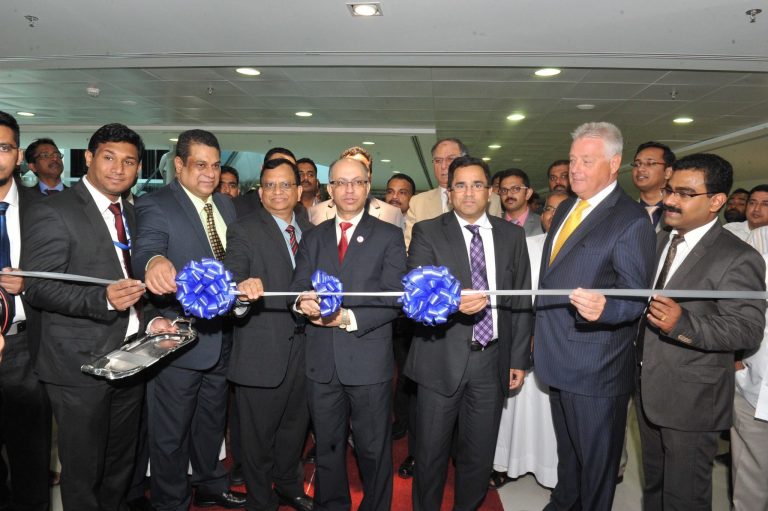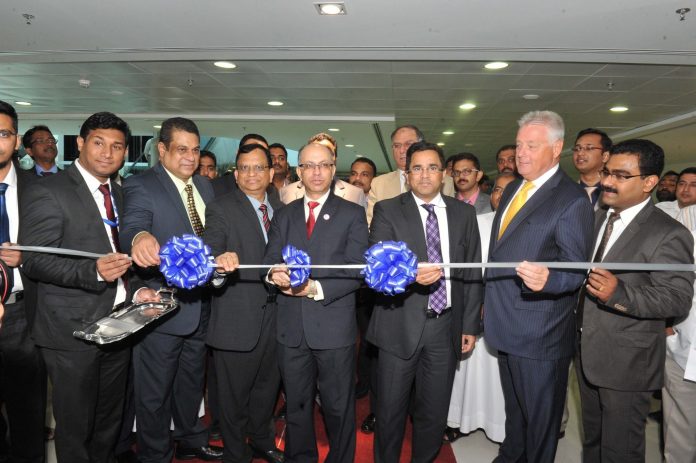 LuLu International Exchange B.S.C (C) opened it's fifth branch in Bahrain at Seef Mall in Muharraq on Sunday, June 14, 2015. Striving to bring convenience to its customers, this is the 104th global branch of Lulu International Exchange.
The new branch was inaugurated by Mr. Mani Prasad Bhattarai, Hon. Charge D'Affaires of the Embassy of Nepal in the presence of the senior management of LuLu International Exchange and other dignitaries.
Speaking at the event, Mr. Abeed Ahamed, Executive Director of LuLu International Exchange B.S.C (C) said, "We are pleased to open our fifth outlet in Bahrain. Bringing convenience to customers has always been a priority to us and the new branch is a testament to our commitment to the demand of our customers and also the changing market dynamics. LuLu International Exchange is keen on building a strategic network across the Kingdom and our expansion is based on extensive market research, and our confidence in long- and short-term economic indicators in this country,"
"At LuLu International Exchange, we facilitate financial transaction services that are secure, instant and compliant through state-of-the-art systems that deliver flexibility, reliability, and transparency. With the opening of this new branch, LuLu International Exchange will cater to a large number of the expatriates of this fast growing country. We dedicate this branch to the service of our valued customers, with a commitment to bring them only the best, be it service offerings, accessibility, and technology or customer experience," added Mr. Adeeb.
The chief guest for the occasion, Mr. Mani Prasad Bhattarai applauded the LuLu Group International for the support they lent to help those affected by the recent earthquake in Nepal. Being one of the first respondents in the immediate aftermath of the disaster, Lulu Group International waived off remittance fees to Nepal in all of its branches spread across the GCC countries and managing director Mr. Yusuff Ali M.A. also donated 20 million Nepalese Rupees to the Nepal Prime Minister's Disaster Relief Fund.
LuLu International Exchange has over the years surfaced as a preferred exchange house providing top-quality worldwide remittance and foreign exchange services, powered by a huge network, reputed partners and highest standards of customer care. Other branches of the exchange house in Bahrain are located at Hidd, Manama, Muharraq and Riffa.