Indian Ambassador Piyush Srivastava inaugurated Lulu Hypermarket's grand celebration of Indian Republic Day at the Dana Mall. The festival of Indian food, fashion and culture will see great offers on Indian products till February 6. India is one of the preferred suppliers of foodstuff in the region and items such as Indian Basmati, grains, pickles, snacks and a whole new line of ready-to-eat processed foods will be on promotional offer. Lulu will also showcase colourful ethnic Indian fashion items with exciting promotional deals. A star attraction this year is also exotic and high-quality Kashmiri products – apples and saffron – which are much sought after.
Ambassador Srivastava toured the Hypermarket and expressed his delight at the variety of products on promotion.
"I am delighted to inaugurate the Indian festival at Lulu Hypermarket in Dana Mall, as part of celebrations of 72nd Republic Day of India," he said, "Lulu is the largest hypermarket chain in Middle East and I congratulate Lulu Group for organizing this annual festival highlighting Indian products and food. I am happy to hear that Lulu is also organising the Food Festival over the weekend, following all COVID protocols and norms. Lulu Group is the biggest importer of Indian food products in Bahrain and the variety of brands displayed is quite impressive."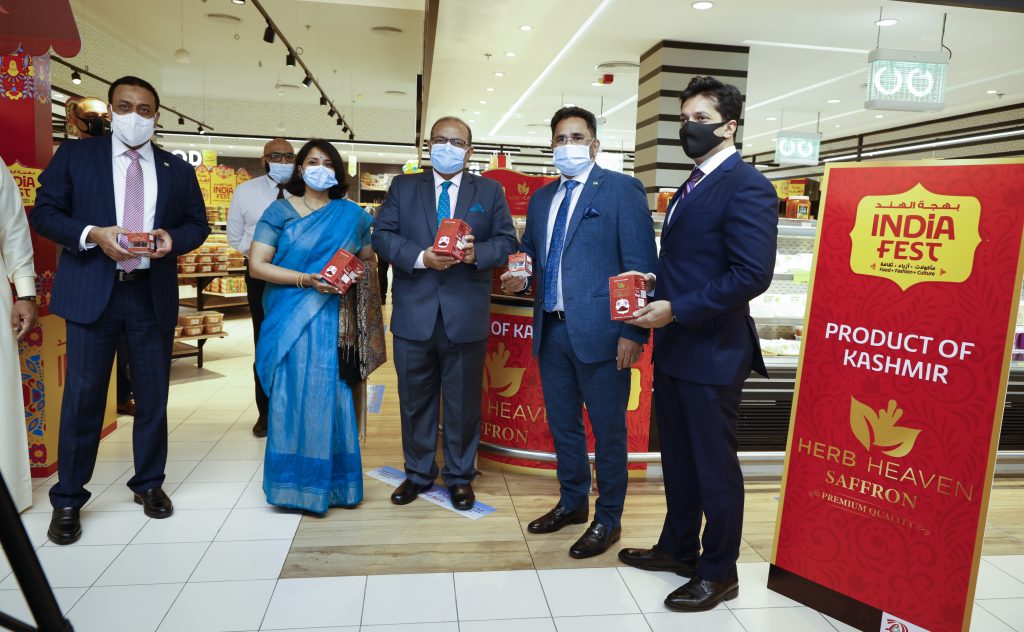 He added, "Festivals like these showcase Indian culture, cuisine and products not only to Indian and Bahraini nationals but also other nationalities residing in the Kingdom of Bahrain. These also reflect the great traditional, deep civilizational, cultural, social and people to people contacts between India and Bahrain." "Traditionally, Indian Republic Day is very popular with our shoppers and we are sure that they will enjoy the great deals that we have in store for them. India's expanding product range gives customers some extraordinary new tastes to explore," said Lulu Group Director Juzer Rupawala.