Members of the Rotary Club of Manama (RCM) were treated to a talk by Ms. Wafa Al Obeidat last Sunday at their weekly Gulf Hotel meeting.
Wafa is the Chief Executive Officer and Creative Director of Obai and Hill, a leading PR and Design Agency. She is a leading young woman entrepreneur in Bahrain who spoke about how she trained for the Iron Man in Bahrain and how it helped her in running her business.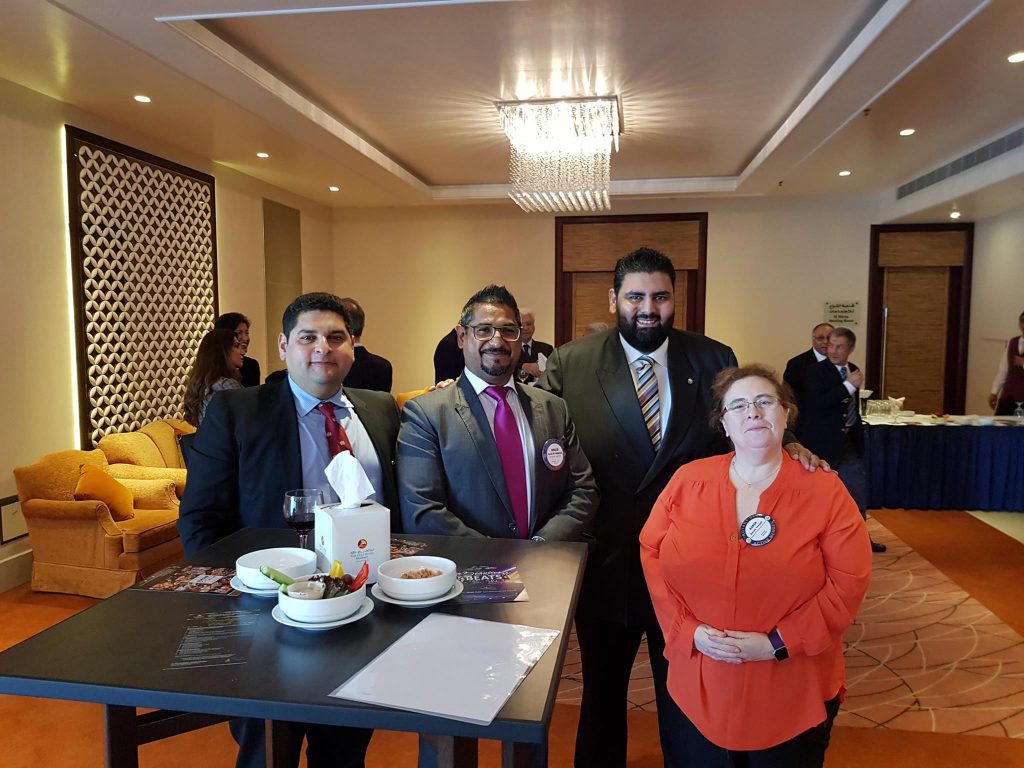 In accordance with the Rotary Theme for the Month of December "Disease Prevention & Treatment", Rotary Club of Manama invited Dr, Eman Fareed & her Medical Team from Salmaniya Medical Centre to its Sunday Luncheon Meeting. Dr. Eman gave a short presentation on how the "Flow Cytometer", donated by Rotary Club of Manama earlier this year, is helping them in prevention of Leukemia and other illnesses in Bahrain.