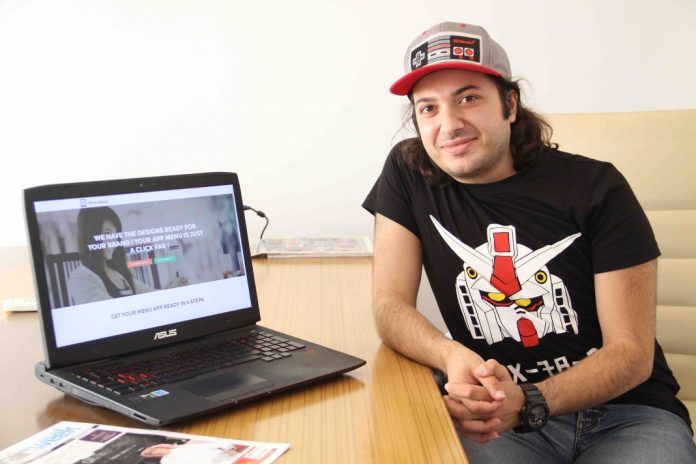 He rode on technology to take off on his own ventures and finally after some experimentation, chose to create a web tool that will help users make their restaurant menus and use the menu like an app. Meet Mohammed Babbili as he talks us about his dream and his enterprise, Menudom.
Tell us briefly about yourself.
My name is Mohammed Babbili. I am the Co-founder of Menudom. I am passionate about everything in Tech, Geeky, Japanese and Video Games 😀
Give us a brief summary about your educational and professional background.
I am a Computer Science Graduate. I started my professional life in a Startup called "Tejaraty". Unfortunately, the startup didn't make it. However, this led me to a greater opportunity by working with 4SPOTS, an International Award Winning Digital Agency based in Bahrain.
When and how did you get around to developing the Menudom?
Before developing the idea or concept, you need to look at efficiency, timeline and many other aspects that may change your scope. We have divided the project into phases. We are almost done from phase 1 and we have client ready to use our product. Can't hide how excited we are !
'Menudom' is an interesting name. Tell us more about the business and how did this business idea strike you?
It's funny remembering how the idea came up. I was near the beach on a weekend. The idea struck me there suddenly. However, I have many ideas but I believe execution is what makes the idea great. Anybody can come up with ideas, but why waste time talking about it if no action will be taken ?
At first, the name was "Menufy", but we found out the name is already used for a food online ordering platform in the US. We thought it's better to change it to "Menudom" to avoid any conflicts when expanding.
What have been the initial challenges and how did you overcome them?
Since I come from a technical Background and being backed by Tech-Savvy Co-Founders, I didn't face much of technical challenges. What I see challenging is convincing the market to adapt the digital approach in their menus which hasn't been implemented much. It takes time & effort, but that's our duty and something we should do & contribute to the society.
How does Menudom work?
The user subscribes to our web tool, then he will be able to pick templates & layouts as per restaurant needs and change the design look as per the brand guidelines, then add content to the menu before publishing it as an app. After that, all that the user needs to do is enter his account details on the tablet device before the menu app pops up to be used.
Where do you see Menudom in the next 5 years?
Menudom is not an idea for 2, 3 or 5 years. We always see ourselves helping restaurants giving their customers the best experience viewing their menus. We are now helping them through a web tool and an app, In future we might provide them with the hardware tools needed if it will enhance their experience 🙂
If you were to list 5 essential qualities of a successful entrepreneur, what would they be?
Passion, Confidence, Determination, Discipline and Perseverance.
What is your message to aspiring entrepreneurs of Bahrain?
If you have passion towards an idea, go for it!The path entrepreneurs take is not filled with green traffic lights!