Ms. Precious Dane Delos Santos was crowned as Miss Philippines Bahrain 2023 which was held last Friday, 17th March at Hilton Hotel Bahrain.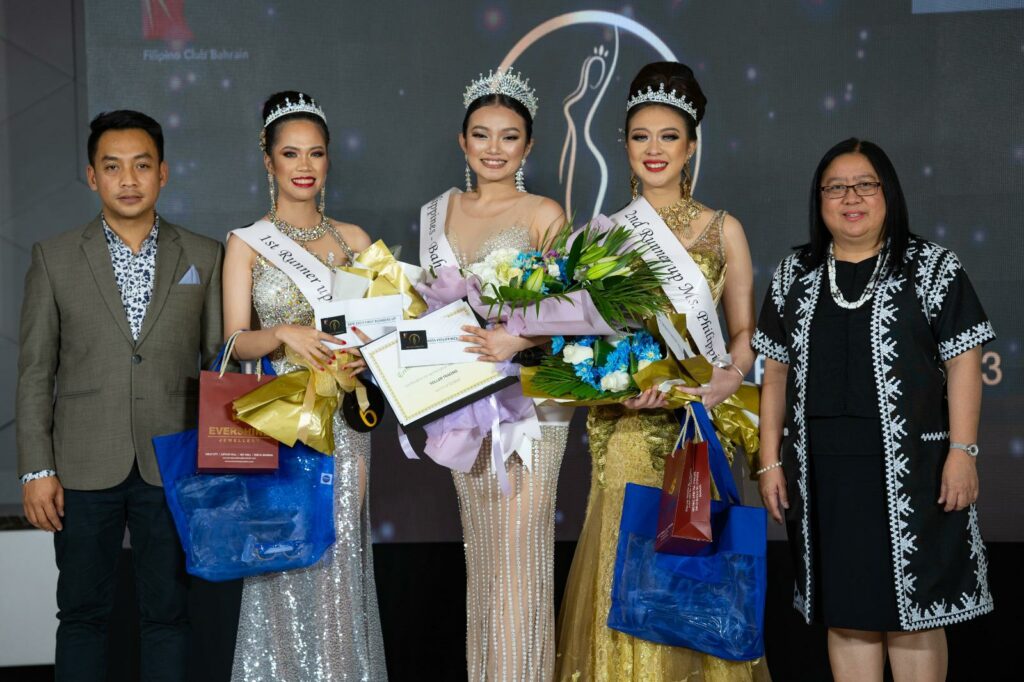 Her Excellency Anne Jalando-on Louis, Ambassador-designate of the Republic of the Philippines to the Kingdom of Bahrain graced the event with Mr. Ric Advincula, President of the Filipino Club Bahrain, the only Filipino NGO duly registered and recognized by the government of Bahrain through the Ministry of Labour & Social Development and also the organizer of this event.
The event was organized in celebration of International Women's month and the 45 years of the establishment of Diplomatic relations between the Philippines and Bahrain.
The venue was packed with supporters from all of the candidates and we thank everyone who came to celebrate the Filipina beauty.
The pageant was relaunched in support of International Women's Day as well as the timely celebration of the 45th anniversary of the establishment of diplomatic relations between the Philippines and Bahrain.
Miss Philippines Bahrain has always aimed to celebrate the intelligence, grace, and competence befitting of a role model of the modern Filipina. It aims to empower women to take charge of their success and happiness and to break down personal and social boundaries to achieve their dreams and goals. This year's contestants have shown this by displaying their courage and dedication to improve themselves and their future.
The organizers have announced that the event will now be an annual gathering for the Filipino community in Bahrain