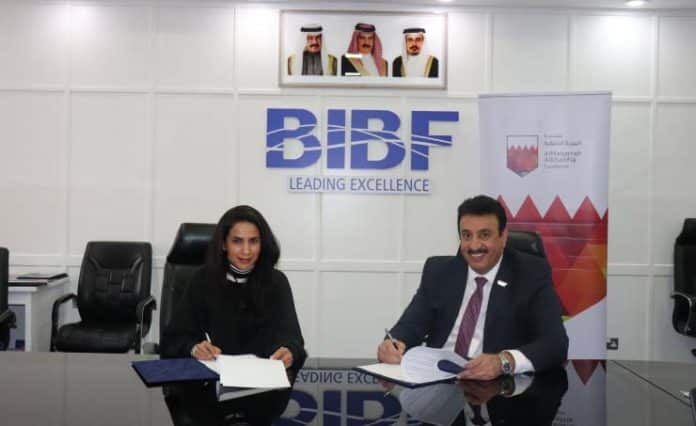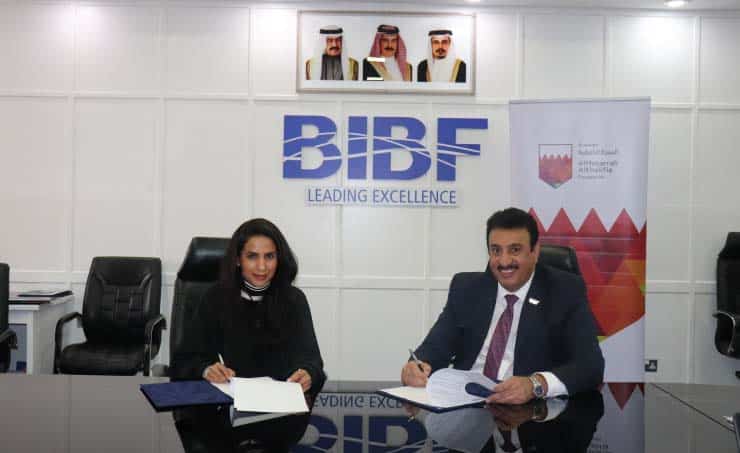 Al-Mabarrah Al-Khalifia Foundation (MKF) has entered into a cooperation agreement with the Bahrain Institute of Banking and Finance (BIBF), under which a reduced tuition fee will be provided for both Bachelor programs at the BIBF which are the University of London and Bangor University.
Through this partnership, the Bahrain Institute for Banking and Finance will offer reduced tuition fees to Al-Mabarrah Al-Khalifia Foundation for the University of London, the largest university in Britain and Europe, in addition to Bangor University, one of Wales' top 15 universities. For its part, MKF will provide individuals and companies with the opportunity to invest in Bahraini youth by sponsoring seats at both universities.
Director of Bahrain Institute for Banking and Finance, Dr. Ahmed Al Shaikh stressed the importance of investing in Bahraini youth as future leaders, adding: "This collaboration with AlMabarrah AlKhalifia Foundation is an important part of the Institute's strategy to prepare and qualify the young cadres in the banking and financial sector in the Kingdom by offering initiatives that will contribute to enhancing the skills of Bahraini youth and developing their professional and leadership capabilities to prepare them when entering the labor market."
The Rayaat programme, which was launched in 2011, is a comprehensive programme that enables students to enroll in one of many accredited universities in Bahrain, in addition to offering many benefits which include financial incentives, workshop and training opportunities in both public and private sectors, as well as many activities that encourage a culture of social responsibility and volunteering among the youth.