Bahrain's meteoric rise in the global stage has been due to the perseverance of its Leadership acting through many stalwart senior executives. One of them, Dr Shaikh Mohammed bin Khalifa Al Khalifa, who has led Banagas for nearly two decades, has seen his company make giant leaps in the industry and beyond. BTW sits down with Dr Shaikh Mohammed to learn more about his company, his approach to leadership and more.
You have extensive experience in the oil and gas industry, would you please give a brief of this intensive career?
I consider myself fortunate to have spent my entire career in this industry since joining the-then Bahrain National Oil Company (BANOCO) in October 1977 as trainee petroleum geologist after my graduation from Jabalpur University in India where I completed my Masters Degree with specialization in Geology.  I have worked dedicatedly for 38 years in the sector because of my passion for it.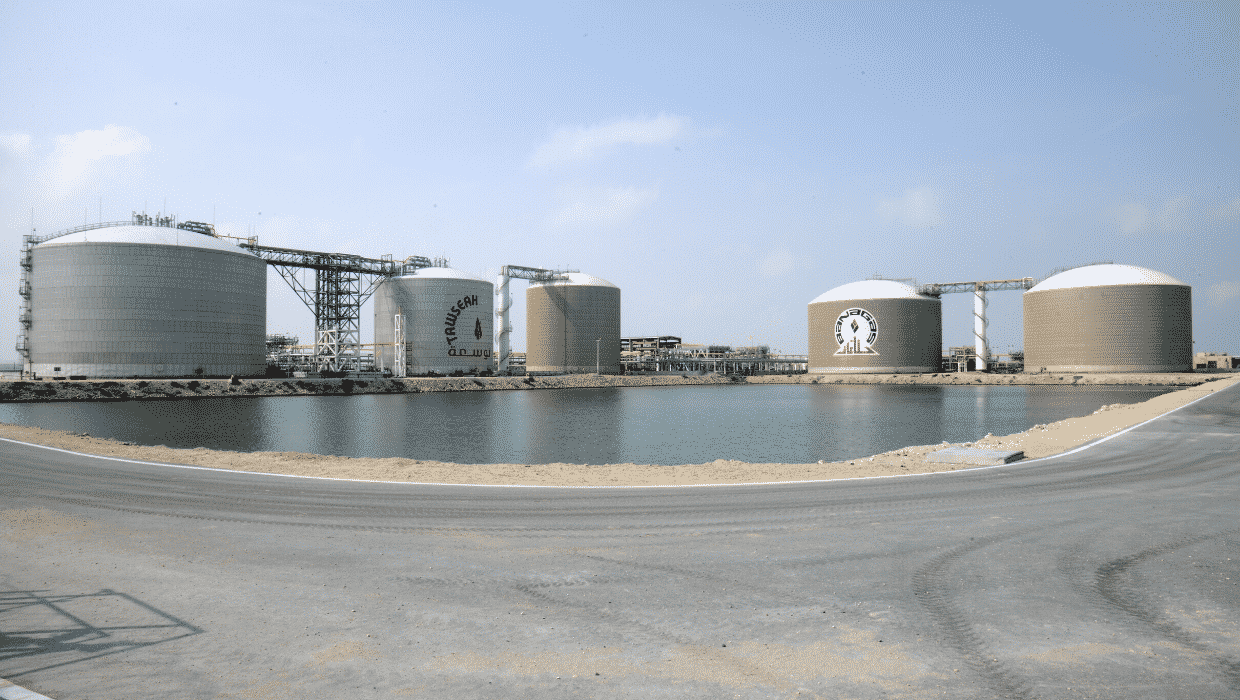 My efforts have made a dream of mine a reality and now I'm convinced and confident about my self-actualization in this regard.  I also have had the pleasure and privilege to work with colleagues who are, to this date, highly active in the industry.
After two years of training at Bahrain Petroleum Company's (BAPCO) Petroleum Development Department in oil drilling, petroleum engineering and oil and gas explorations I decided to change my career path towards Administration and Finance.  I must admit that I was telling myself that "as long as you work in same industry and still have passion to be working under the same umbrella, it is fine".  But I did not spend more than three years in this discipline, as my then ex-Chairman asked me in 1982 to be posted in the new gas plant belonging to Banagas and to undertake the position of Superintendent Administration and Accounts because he found in me the potential to progress in my career.
It was during this time that I attended the Oriel College – Oxford University in London, UK in order to complete my six-month PG graduate diploma in the Economics of Oil & Gas.  Since then, I have seen myself rise through the ranks.  After eight years, I was promoted to Manager (Administration and Finance) and then Deputy General Manager for the same division in 1995 and then Company General Manager in 1997.  It is relevant to mention here that it is around this time that I gave myself into self-development and worked on obtaining a Doctorate, I submitted my application to the London School of Economics and Political Sciences in 1997.  My application was accepted and thus began a three-year journey which culminated in my obtaining the PhD in Management from London University in 2000.  During my research studies, unfortunately, some interruptions occurred as I was asked by the-then ex-Minister of Oil to join Bapco as part of the Executive Committee to head the position of General Manager for Administration.  I spent three years in the position and then re-joined Banagas in 2001 to fill the position of Chief Executive, a role which is undertaken by me until now.
In fact, working in both upstream and downstream gave me wide experience and deeper knowledge about the oil and gas industry.  I can say that the learning and experience curve during my whole career in the industry considered of strong dependency with positive individual attitude.  I am especially product and fortunate at receiving the Royal Medal awarded to me by His Majesty King Hamad for efficiency in 2013.  I also received the 2013 Gold Stevie Award for Executive of the Year in Energy Sector and Al Farsan Achievers Award – a certificate of achievement recognition from Arab Achievers organisation in 2016.
I am also proud to have the privilege to serve and be a member in the National Oil and Gas Authority (NOGA) Board of Directors, in the Bahrain University Council, the International Solar and Alternative Energy Association (ISEA), the Bahrain Competitiveness Council (BCC), INJAZ Bahrain, and a founder and Chairman of the Gas Processors Association (GPA – Gulf Cooperation Council (GCC) and founder and ex-Chairman and honorary member of the Bahrain Management Society.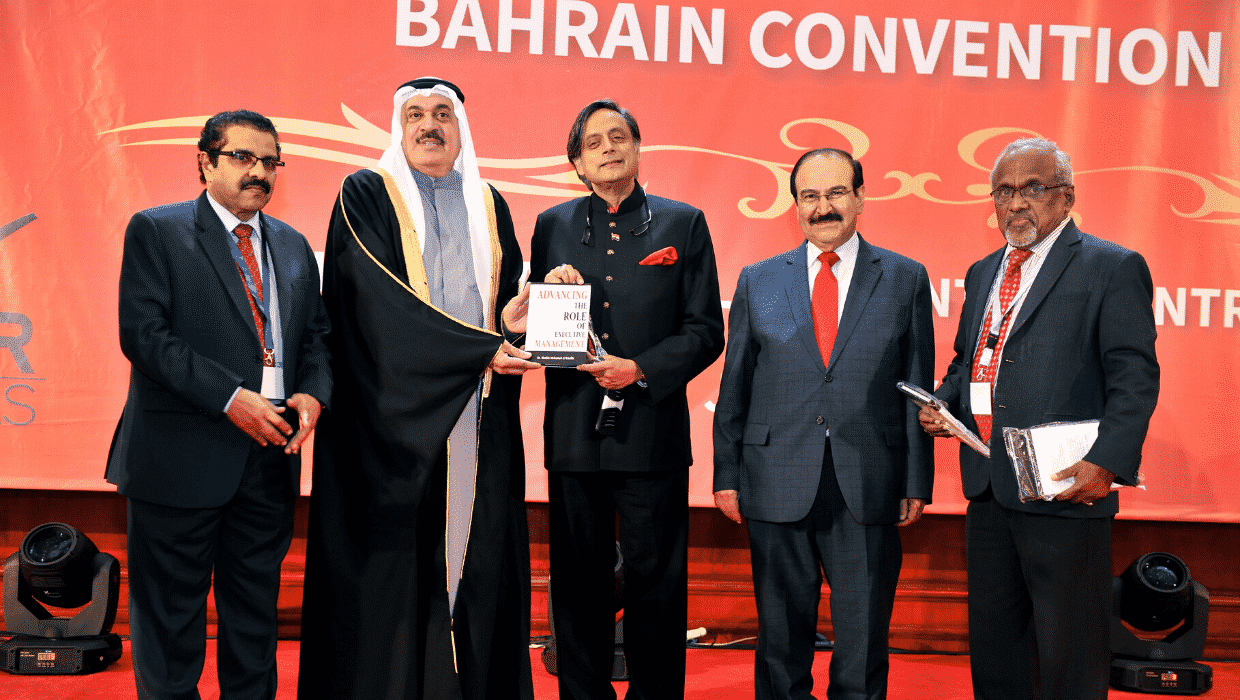 You have written a Book on 2018 with the title "Advancing the Role of Executive Management", what is the main highlights or areas of focus of this book?
My gift book "Advancing the Role of Executive Management" reflect on a career that I have spent almost 40 years, I felt that it seems appropriate to commit to document some of my experiences along the way.
Whilst I do not consider myself a writer or someone interested in penning an autobiography.  I felt this was the right time to share my experience and insight from the field which I have dedicated nearly four decades to the practice of management.
This book will be of great interest to those wanting to develop themselves in their jobs. I tried to emphasize the vital role of leaders in giving the necessary tools and improvement to their executive team, and how to find and nurture the best talent around, and how best to manage work and release team synergy to achieve the maximum results and most importantly, how to act and communicate as a true leader.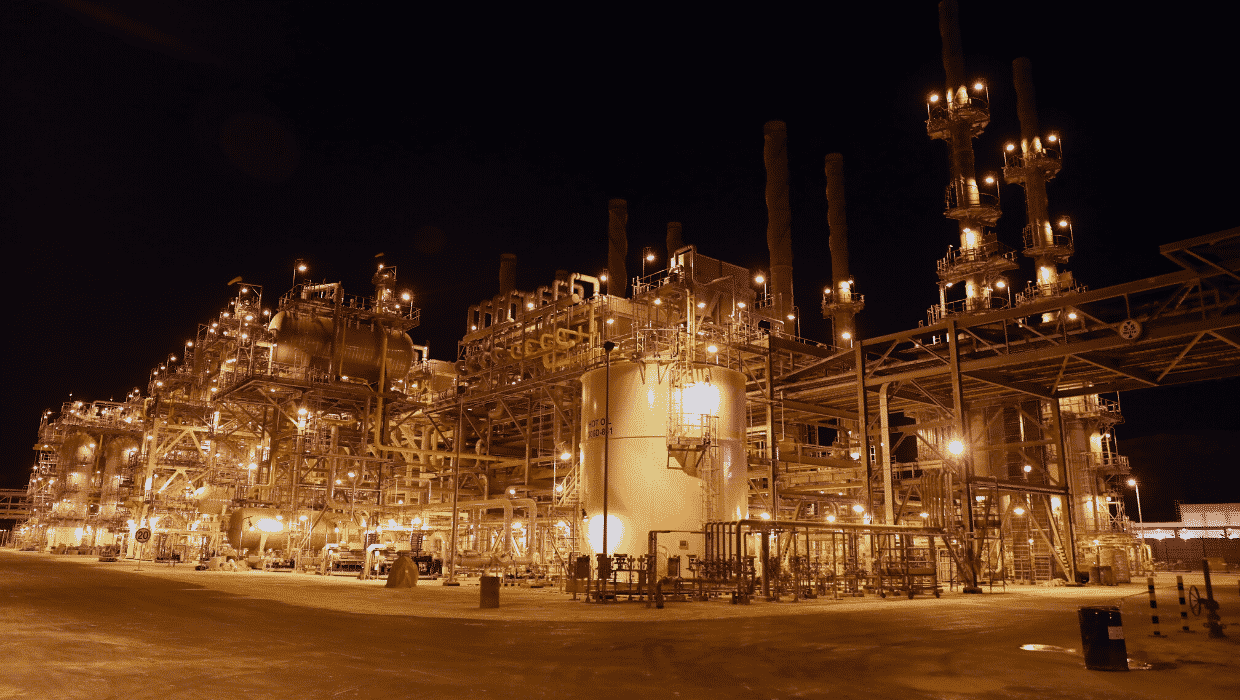 To gain effective leadership skills and make the experience satisfying, where do you get your motivation and inspiration?
I believe in achieving results and I see it the very purpose of good leadership.  I think my strength comes in achieving results and progressing executive management tools, techniques and performance in measurement indicators.  Also I believe my power thrives in a culture of trust, respect and teamwork.
I always wish and need to be aware that fulfilling both personal and organizational objectives in a way by encouraging a positive work culture that also adds meaning to their staff.
I admire and follow up meetings with management members and share thoughts, work as one team and finally take the right decisions. I never punish any member of the management unless he or she not following our company's work agenda.
You have been named by the British Royal Society for the Prevention of Accidents – RoSPA as "Ambassador of the RoSPA Health and Safety Award" for your role in occupational Health and Safety in your Company.  How do you value this international recognition?
I am  very proud for Banagas and for Bahrain to receive this high recognition by a well-known British nonprofit organization.
At Banagas, environmental, safety and health excellence is one of our corporate objectives.  Our employees are considered our most valuable assets.  We believe that if we need to produce a world-class product, we will need our best and most experienced employees on the job.  We need them trained, fit, alert and working safely.
We continuously build and reinforce a culture of safety from the very top with a clear corporate mission on safety.  The executive managers demonstrate a positive leadership and visibility in safety at the site.  This is done by being a role model.  For this reason, executive managers are evaluated and coached on how well they engage safety in their performance appraisals, and their success is tracked and measured.
At Banagas, we promote effective communications in health and safety internally, between industries, and to the employees' families via various systems and procedures.  We have an open-door policy with regards to health and safety.
The spirit of "working as a family' is clearly seen in the company atmosphere at all levels.  In addition, we continually consult with employees and the labor union on matters related to health and safety.  They are involved in the decision-making process through committees, meetings and team briefings.
For 2019, how would you describe Banagas' growth? Are there any particular achievements you would like to highlight?
The 2019 operational and Financial results have improved and will be published by December end, while 2018 have shown higher profits and revenue then the previous year 2017. This was mainly attributed to the increase in crude oil prices which directly influenced the company's Propane, Butane and Naphtha prices.
One particular achievement I would like to highlight is the successful commissioning of the third gas plant by last quarter of 2018 and in this year we witness the excellent performance of the gas plant which is processing associated gas a little below the average of 350 MMSCFD.
This project was completed on time, on budget and on high international quality standards.
Banagas has significantly increased its contribution to the national economy as well as the employment market by providing more than 100 additional jobs for Bahraini nationals.
What are your thoughts on other players in Bahrain's energy industry?
I have witnessed the development and the progress of the oil and gas industry represented by operating companies under the umbrella of nogaholding and NOGA.  Almost all companies meet the expectations of shareholders, and in vision, some are recognised as leading, admired and respected, and in mission, most of the companies continue to make significant contributions to Bahrain's economy.
What would you say is unique about Banagas that has helped it maintain its status as a leading player in the Kingdom's energy industry over the years?
Banagas has a wide experience in producing LPG mainly Propane, Butane and Naphtha in which all products are exported to the international market. Banagas also contributes 25%  to the natural gas network with its residue gas which is utilised by Alba and Bapco mainly.
Banagas follows all international standards in its operations and has been benchmarked by Solomon Associates and Juran Global against international companies across its activities.
On the topic of the environment, Banagas addresses concerns in a very serious manner and attempts to comply with international standards and sustainability measures. It continues to be a fundamental aspect of our corporate strategy and we emphasize, in particular, the protection of environment by striving to achieve "no venting, no flaring".
Banagas also pays close attention to occupational health and safety and has won national, regional and international recognitions and major awards in the field of HSE.
Given the global rise of renewable energy and regarding your position as a member of ISEA, how do you feel this global shift will affect the kingdom in the coming years?
As you know, the need for renewable energy is related to efficient use of energy, reduction of greenhouse gas emissions, reduction of fossil fuel imports, development of local industry and job creation. Few countries worldwide continue to achieve milestones in the renewable energy sector.
Bahrain, as we have witnessed lately, has started taking positive steps to implement solar energy by using a range of evolving technologies and aiming to achieve sustainable growth.
Global trends in renewable energy investment in 2019 show that the investment has quadrupled (excluding large hydro) from 414 Gigawatt (GW) at the end of 2009 to just over 1,650 GW at the end of 2019, with more GW of solar power capacity installed than any other source.
Can you please tell us about your family?  How do you see your family's influence on your accomplishments so far?
I have a lovely family comprising my wife, 4 daughters and 3 grandsons, with strong familial bonds. I am blessed to have so many great things in my life. Three of my daughters are working in Government Ministries.
I feel that a strong family in which we express appreciation and affection, have a strong commitment towards each other, spend enjoyable time together allows me to manage stress and deal with crises effectively.