The Muharraq Civil Society organized the "Saqiya Aamel" project for the sixth year in a row. The volunteers distributed drinking water bottles to foreign workers in al-Hadd area in Muharraq governorate.
For the first time, the association uses a private vehicle that provides the fastest distribution of cold water packs to as many workers as possible. The vehicle also boasts the flag of the Kingdom of Bahrain and specifically attracts young people to volunteer and participate in it.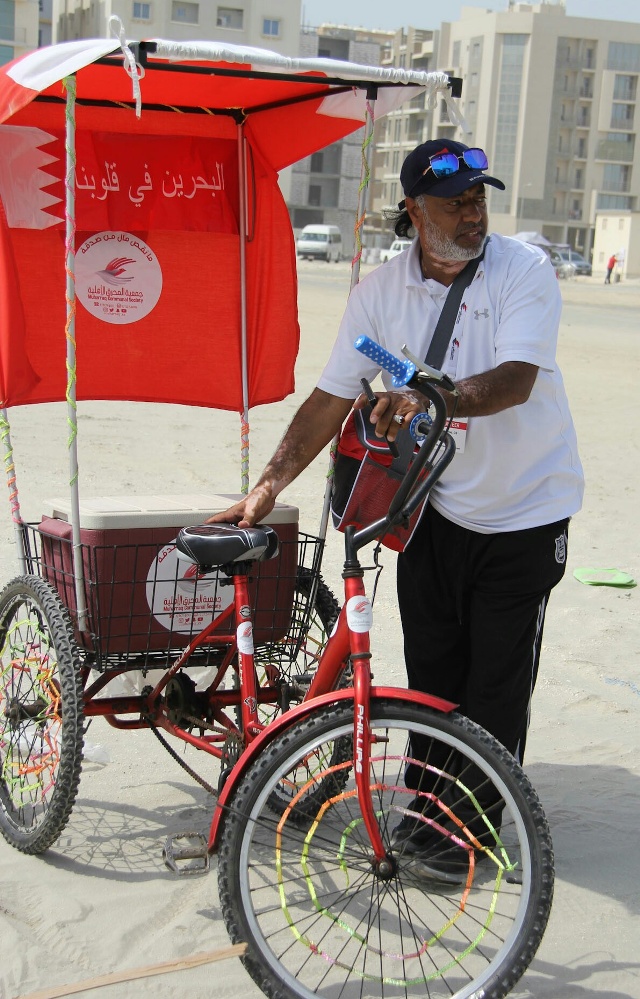 The association is implementing a "working watering" project annually at this time of the year as the temperature increases causing more thirst, and the new expansion zone has been chosen at the limit where construction workers and transporters are abundant from various nationalities, especially Asian ones.
The Chairman of the Social Committee of the Society, Abd Al-Jabbar Ibrahim Al-Asiri, explained that the project "Saqiya Amel" is part of the initiatives of the Muharraq National Society to support the most needy segments of Bahraini society and enhance the cohesion between its various sectors and components. .
Al-Asiri praised the efforts of the volunteers of the Muharraq National Society who took part in the project and noted the contribution of donors to such projects. He said that providing water to the worker is a symbolic gesture, in which we wish to say thank you to everyone who contributed to the cultural and urban renaissance of Bahrain.
He pointed to the role of Bahraini civil society organizations in supporting the government's efforts to strengthen the Kingdom's leadership in creating the appropriate legislative, legal, regulatory and social environment for foreign workers, which recently contributed to the Kingdom's position in the State Department's As a new international recognition of the Kingdom's initiatives and programs aimed at promoting and raising the labor market to achieve the desired objectives.