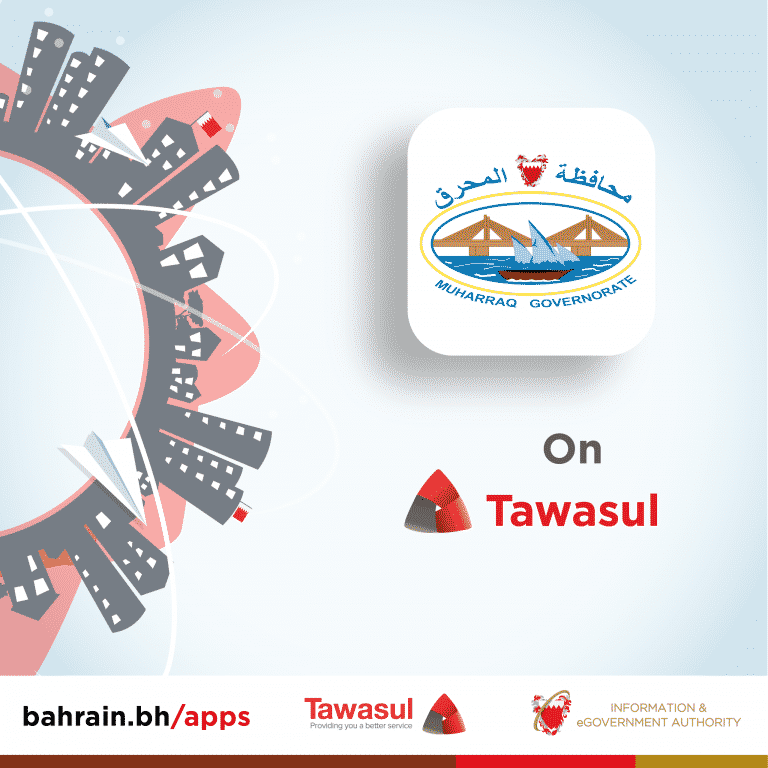 It's the duty of every citizen to contribute towards improving the country. Sharing your thought and ideas to authorities is helpful. Citizens of Muharraq will be happy to know that they now have yet another method of making their voices heard. Their Governorate has joined the National Suggestions and Complaints System, Tawasul.
Provided in cooperation with the Information & eGovernment Authority (iGA), the decision to join Tawasul stems from the Muharraq Governorate's objective to work with the public and private organizations to ensure the highest quality of services across all available platforms. The system makes it easier than ever to submit suggestions and complaints. Including requests related to employment, rainwater buildup, traffic intersections, or any of the Kingdom's other initiatives.
With the Fix2Go feature included in the mobile app, everyone can be an active partner in the development process. By easily and conveniently reporting any damage in public facilities or roads in a short period of time that does not exceed 30 seconds. Fix2Go takes advantage of the latest technologies through its GPS feature to distinguish the exact location of damage or defect.
Tawasul is a major step forward in reducing the time and effort needed to communicate with the government (Muharraq) and get a response.
The system is available through the National Portal bahrain.bh or via the Tawasul app. It is downloadable from the eGovernment Apps Store bahrain.bh/apps. Tawasul is available 24/7 for any suggestions, complaints, or inquiries related to 39 government entities.
Please follow us on @iGAbahrain for updates on all iGA's services