National Bank of Bahrain (NBB) kicks off its Ramadan giving initiative for 2019 with a unique collaboration with the Smile Initiative in support of children with cancer.
The Smile Initiative is one of the Kingdom's leading organizations working to help enhance the plight of children with cancer and their families by providing a broad range of assistance, support and care to help them manage challenges and where possible to make their lives easier and more enjoyable.
The collaboration, which is also being supported by the Ministry of Health, is running between Monday 6 May 2019 until 31 December 2019 and has been structured to help provide the organization with access to new sources of funds and to raise awareness of the important work they do. To this end, NBB will launch a series of major awareness building and marketing campaigns to encourage all members of society, in particular the Bank's staff and vast network of partners, to donate much needed funds directly to the Smile Initiative's NBB account – BH12 NBOB 0000 0099 660067.
In addition to raising funds for the organization, NBB management and staff will also be working closely and volunteering during the Ramadan period and beyond in line with NBB's commitment not only to fund noteworthy initiatives across its key giving pillars, including healthcare, but also to get closer to the community through real hands on partnerships and collaborations that enable the Bank to connect first hand to the many segments of society it serves.
The Smile Initiative was established in 2010 to provide the required psychological medical needs of all Bahraini and resident children with Cancer in Bahrain. Smile's activities focus on purchasing medical equipment for the patients' home use, providing home education for the children, giving professional advice through support groups for the children's parents, organizing home makeovers, celebrating the children's birthdays and special occasions. In addition to forming awareness campaigns and activities for the public, the organization is currently serving more than 135 members.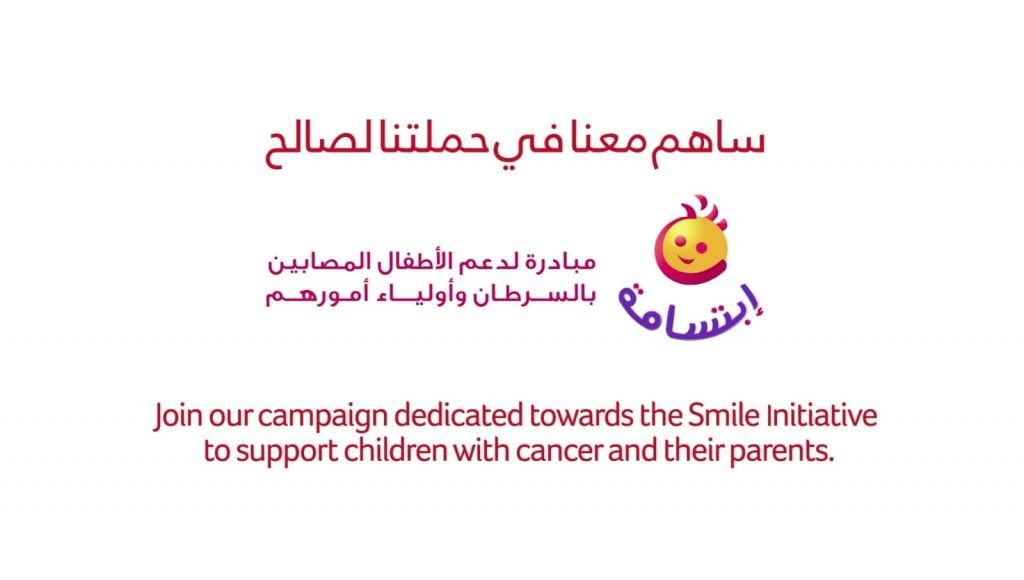 Commenting, Bahrain's Minister of Health, HE Faeqa bint Saeed Alsaleh, "We are delighted to support this important collaboration between the National Bank of Bahrain and the Smile Initiative, which is playing an incredibly important role in supporting children with cancer and their families across the Kingdom. There is no better time than the Holy Month of Ramadan to embark on such initiatives to provide valuable care and support for the community and to create a platforms that allows for awareness building among the general public to encourage them to get involved. Care and support for children's related healthcare issues are a priority for the Ministry and critical for the sustainable growth and development of the Kingdom."
Mr. Jean-Christophe Durand, CEO of NBB, added, "As part of NBB's dedication to getting closer to those we serve, we are extremely proud to announce this year's Ramadan giving initiative and our partnerships to support children with cancer. Healthcare has always been an important component of NBB's Donations & Contributions program and with these collaborations we are taking another step forward to further our contribution in this area. We encourage members of the public and our own partners and employees to give generously to the Smile Initiative through the account that we have established for them at NBB. We are also proud of the time and commitment that our management and staff have put into establishing this partnership, which will also see Team NBB work closely with the organization not only through the injection of new funds but also the investment of time."
"We're extremely grateful for the partnership that we have established with NBB to support the children and families we serve," said Mr. Sabah AL Zayani, President of the Smile Initiative. "With the additional financial support and time invested by volunteers from NBB and through the awareness raising campaigns they will be spearheading, we hope to enhance the resources available to us, both monetary and human, to be able to further expand the facilities and care we are currently providing. The condition of children with cancer and their families is one of the most difficult, and greater engagement, cooperation and giving from the community can go a long way to help alleviate some of the challenges and obstacles that these families are facing. We thank NBB and the Ministry of Health for their support and efforts on behalf of these children and families in need."