The new 80,000 square feet seven-storey multi-specialty Shifa al Jazeera Medical Centre has been opened to the public. The honorable Health Minister of the Kingdom of Bahrain H.E. Faeqa bint Saeed Al Saleh has officially inaugurated the facility in the presence eminent guests. National Health Regulatory Authority CEO Dr. Mariam Jalahma was the guest of honour in the function.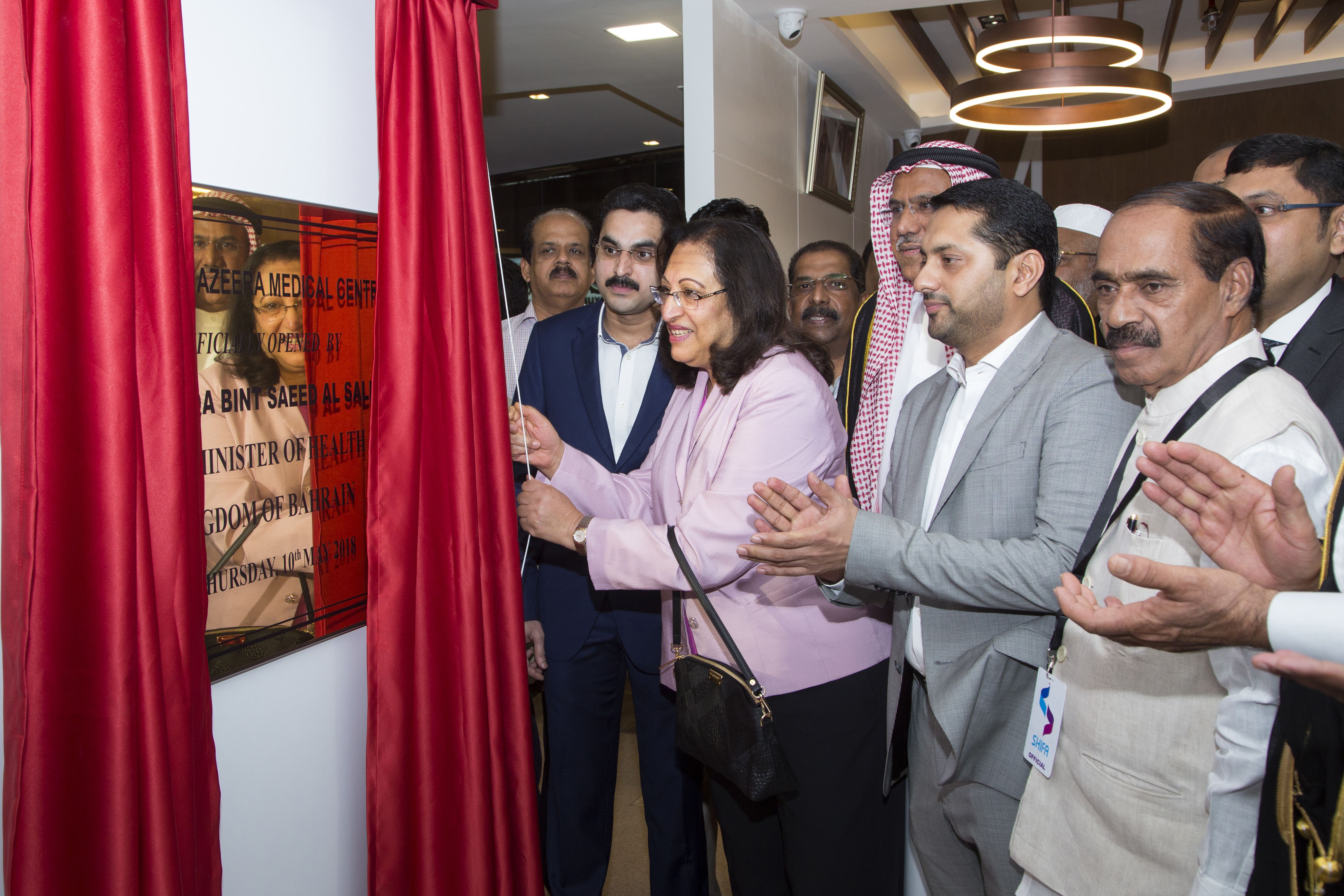 Manama MP Ahmed Qarata, former MP Hassan Buccamas, Shifa Director & CEO Habeeb Rahman AK, Director Shabeer Ali PK, Medical Director Dr. Salman Ghareeb, Medical Administrator Dr. Shamand, Consultant Dr. Sujeet Lal, Shifa Al Jazeera Riyadh General Manager Hamza Pookayil, Nazeem Jeddah Medical Centre General Manager KT Younus, New Gulail Polyclinic General Manager Harshad Noufal, KP Mohammed Kutty, eminent social workers in the Kingdom, administration managers and staff were present at the function.
After the inauguration, honourable minister and respected NHRA CEO toured the facility. They were highly impressed with its hi-tech facilities and state of the art equipments.
Minister said that she was impressed with the facility as it is a very good facility which will benefit to the people of the kingdom. "We are expecting these kinds of multi specialty medical centres in the kingdom as it can take care of our people very well. Our aim is to avail best treatment to the citizens and residents of the kingdom. We will give all support to such endeavors. And Shifa's step in this regard is remarkable. It will add fillip to the private sector in the kingdom. Fortunately, Bahrain has the best health care practice and service in the GCC"- she added.
Dr. Mariam Jalahma congratulated the management of Shifa for its state of the art facility. "Shifa Al Jazeera has shown to us and to the investors in the healthcare a unique model in terms of structure, engineering wise, the spaces, and the equipments.  I am really impressed with its size because it located centrally in Manama area. So, it will respond to the demands of the population. And also the good thing is it is multispecialty centre that can be expanded to further"-Dr. Mariayam said.