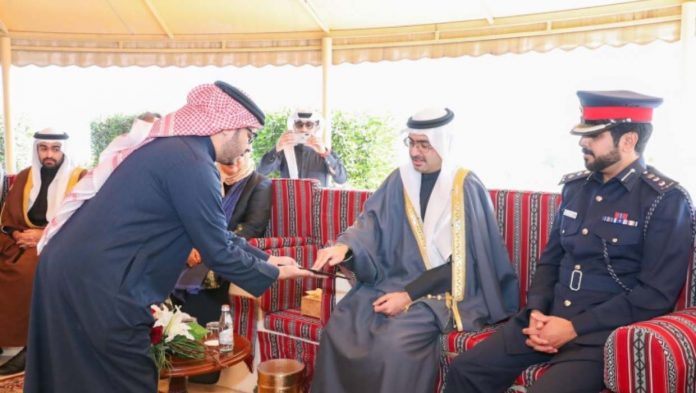 Southern Governor, His Highness Shaikh Khalifa bin Ali bin Khalifa Al Khalifa,inaugurated the "No to Smoking" Campaign. It marks World Cancer Day.
Director-General of the Southern Governorate Police Directorate, Colonel Shaikh Abdulla bin Khalid Al Khalifa, Assistant Undersecretary for Public Health at the Ministry of Health, Dr. Mariam Ibrahim Al-Hajeri, and officials from the relevant authorities attended.
HH Shaikh Khalifa bin Ali stressed the Southern Governorate's role. It is embracing important events to highlight community partnership and cooperation. This is to raise awareness and educate youngsters and social segments, praising the constant cooperation with all sides. Ensuring the success of the mobile campaign covering public facilities and commercial outlets.
The "No to Smoking" ceremony included a film on ways to stop smoking and a presentation by Public Health expert, Ali Al-Aradi, on the harmful effects of smoking.
The governor then opened the accompanying exhibition, and was informed about the anti-smoking services delivered by the relevant health sides.