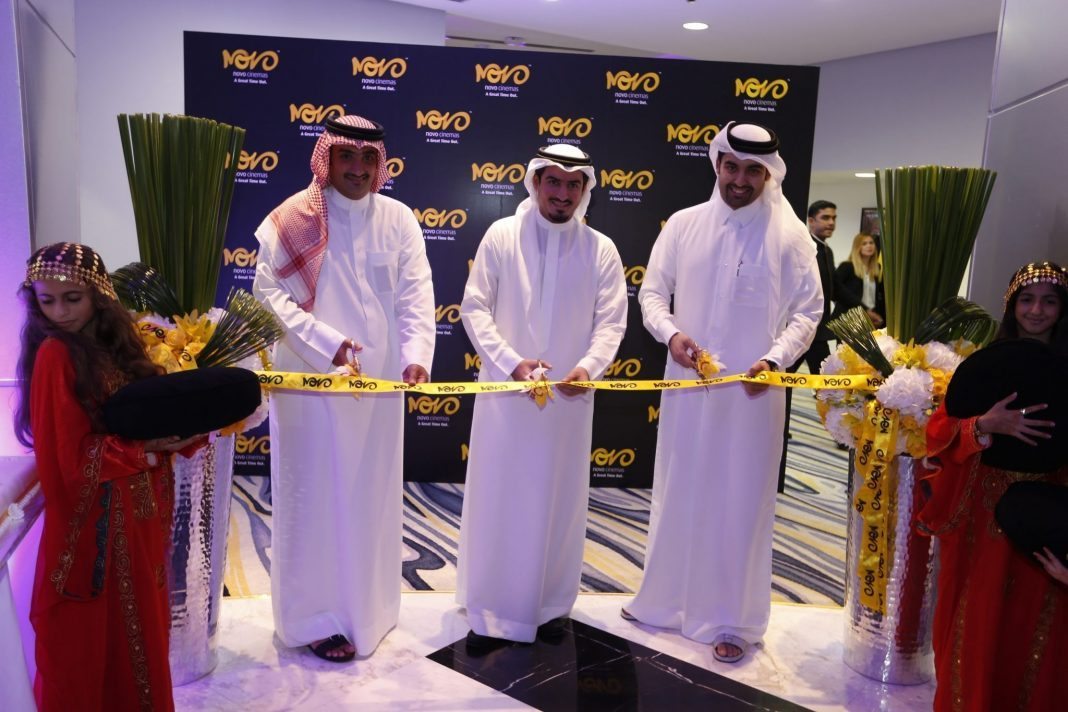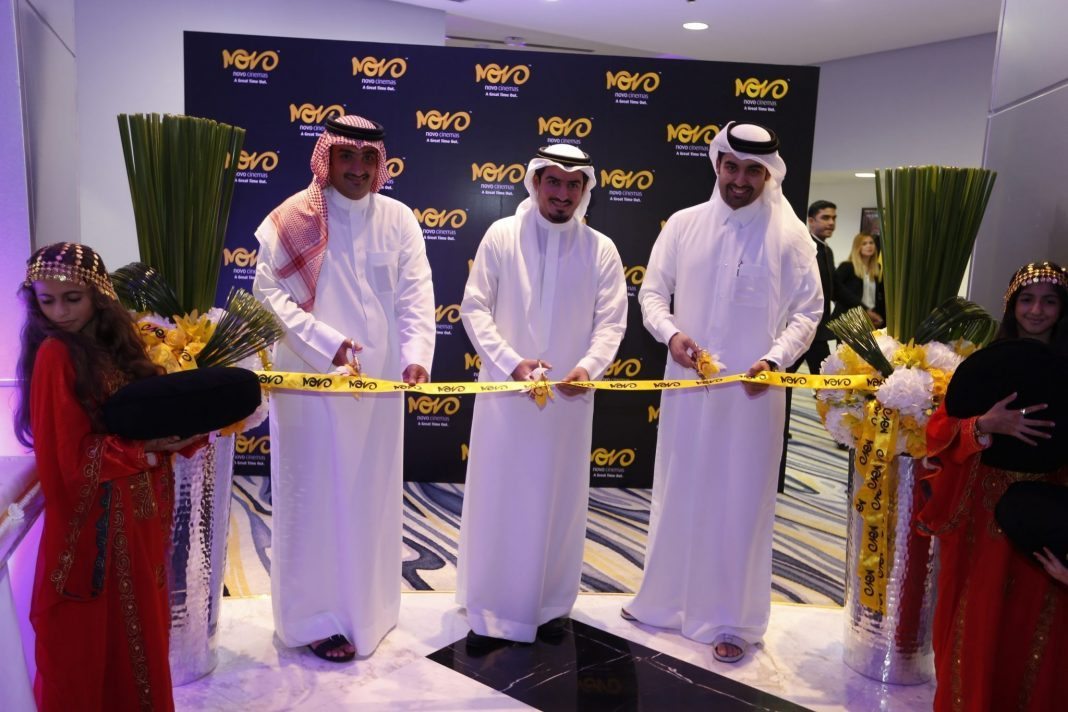 #Novo Cinemas celebrated its official opening night at Seef Mall, Muharraq to a captivated audience coupled with the premiere of 'The Martian'
Novo Cinemas is set to redefine the #cinema landscape in Bahrain as it launched its new state-of-the art multiplex cinema in Seef Mall, Muharraq at an official ceremony under the patronage of Sheikh Khalid Bin Humood Al Khalifa, Assistant Undersecretary for Tourism Affairs, in the Kingdom of Bahrain on the evening  of September 30th.
The evening began with a red carpet entry befitting of a movie premiere and the special VIP guests posed for the media as they moved on to mingle with prominent dignitaries who attended the event. Light entertainment provided by accomplished musicians at the foyer of Novo Cinemas' new premises created the perfect ambience before the guests were welcomed with a speech by the CEO of Novo Cinemas, Debbie Stanford-Kristiansen, followed by a ribbon cutting ceremony and cake cutting.
Debbie Stanford-Kristiansen, Chief Executive Officer of Novo Cinemas,  spoke eloquently on the growth of Novo Cinemas and their pride in opening their flag-ship cinema in Bahrain, "First for Bahrain and the latest addition to our ever growing portfolio of world class theatres, we are confident that with Novo Cinema, we will redefine the future of cinema-going in the region.  However, none of this would have been possible without the support and commitment of our Parent company, ELAN Group, and I would personally acknowledge and thank our Chairman, Mr. Abdulaziz bin Nasser Al Khalifa and our Group Chief Executive Officer, Mr. Jaber Abdulla Al Ansari, for their constant support and trust in helping us turn our vision and mission into reality."
With just ten minutes away from the city centre on Muharraq Island (near Arad Fort), Novo Cinemas at Seef Mall Muharraq features 14 screens and a capacity of over 1300 seats. The state-of-the-art multiplex also boasts Bahrain's first IMAX theatre, the world's most immersive big-screen experience with patented image, sound technology, and theatre geometry. What's more, film fans across Bahrain and the neighbouring Kingdom of Saudi Arabia can indulge in the luxury NOVO 7-STAR theatre experience, another first, featuring reclining leather seats, individual iPads for easy ordering, a dedicated chef, butler service and a VIP Lounge to relax in before and after the movie. In addition to an enviable line-up of movie releases, Novo Cinemas will be host to a packed calendar of fun activities, as well as serving as Bahrain's new entertainment venue for private and corporate screenings and as a preferred venue for various events.
"At Novo Cinemas we pride ourselves on delivering the best level of customer service and make sure that all our patrons are made to feel 'special'. Our new cinema at Al Seef Mall would be no exception." Debbie concluded.
The evening ended with guests enjoying the premiere of 'The Martian'.