Orsay, the German fashion brand with a global network valued at 525 million euros, launched its first store in Bahrain at the Bahrain City Centre on Wednesday, April 18th 2018. The launch event witnessed a great turnout with the attendance of members of the media, social media influencers, and a number of representatives from Orsay.
During the event, guests enjoyed a musical performance followed by a fashion show featuring the brand's Spring Summer 2018 collections. Orsay introduced its line of feminine fashion targeting women customers who are not afraid to express their individual femininity through their outfits.
"We are delighted to announce the launch of ORSAY into the Bahrain. ORSAY will cater to the Bahrain market where women freely express their taste and style in fashion. Our collections suit a broad range of women who look for charming, stylish and inspiring outfits for every occasion. ORSAY will offer in the region a well-coordinated product mix from Europe and Asia, resulting in a wide and constantly up-to-date selection of feminine outfits at an excellent ratio of style, quality and price We have opened our first store in Bahrain and we are looking to expand the outlets in the coming years" commented Brand Manager of Orsay, Romana Pristavu.
"ORSAY designs outfits for modern, self-confident women who wish to dress according to their personal taste and style, always staying chic, feminine and trendy. We offer our customers highly fashionable clothes and accessories which can be perfectly combined in themes, ensuring that they can always dress femininely no matter what the mood and occasion" she added.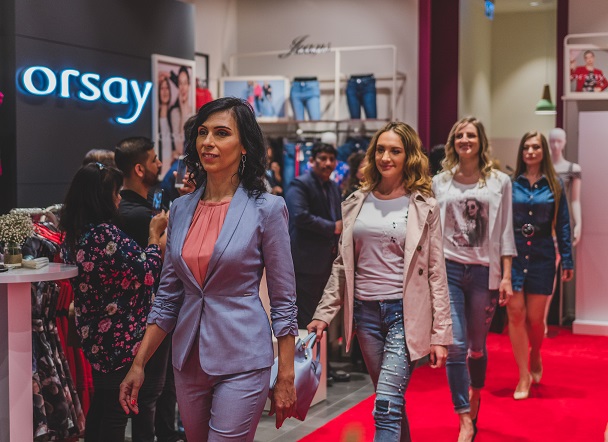 Orsay designs feminine outfits for every style and every personality with passion and has become a successful fashion brand for young women in 35 countries across the world.
Discover the entire line of new feminine trends, chic and dynamic brand, ORSAY at Bahrain City Centre. For the collection, visit www.orsay.com