Al Hilal Hospital took a great initiative of facilitating Pakistan School students of second year biology. More than 50 students visited Al Hilal Riffa on 19th Nov 2019. Al Hilal Hospital management welcomed students with the zest. The students were divided into two different groups for the tours to ensure that each one of them gets the complete exposure from the hospital visit.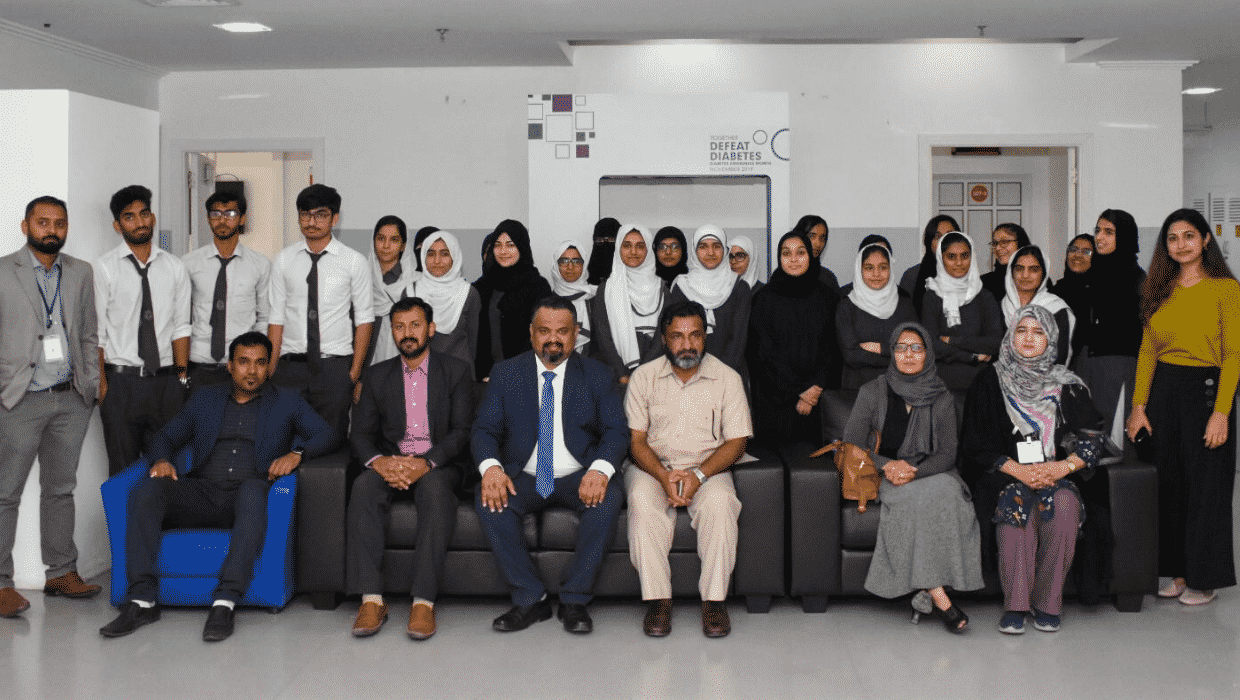 Students visited all the major departments i.e. Emergency, Dental, Eye Clinic, Radiography, X-ray, Laboratory, pharmacy etc. They also got the opportunity to explore how all the machines works. The technicians, Radiologists, Doctors, Pharmacist each of them explained the process of their departments to both the groups separately. It helped them to understand the complete picture closely of how each and every department works in a hospital.
The students and the management were welcomed by Dr. Sharath Chandran, Chief Executive Officer of Al Hilal Hospital. He said that "we at Al hilal always do our best to invest in future, and he wishes to see all the students as future health professionals".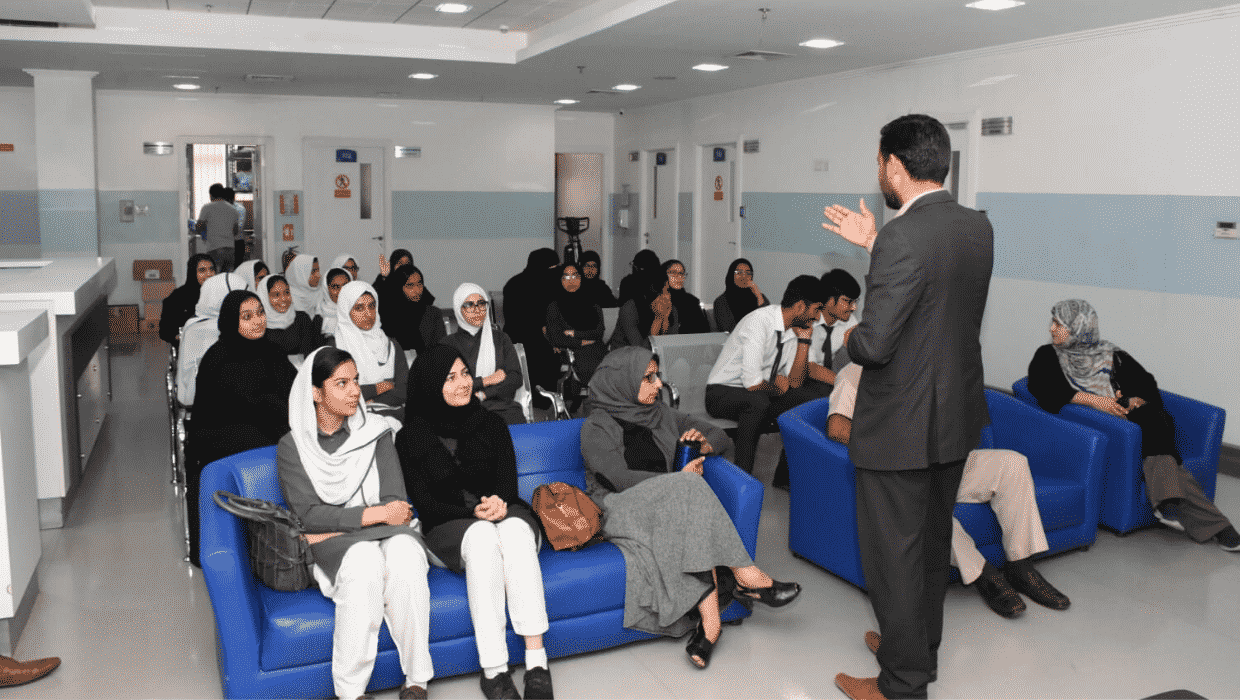 The school management including teachers and staff appreciated all the efforts. The principal and secretary board of management of Pakistan School, Bahrain Mr. Atiq ur Rehman said: "Schools and hospital should take such initiatives more often so that students get the exposure to the practical world and we look forward to such support which would go a long way in supporting the educational cause of children at our care".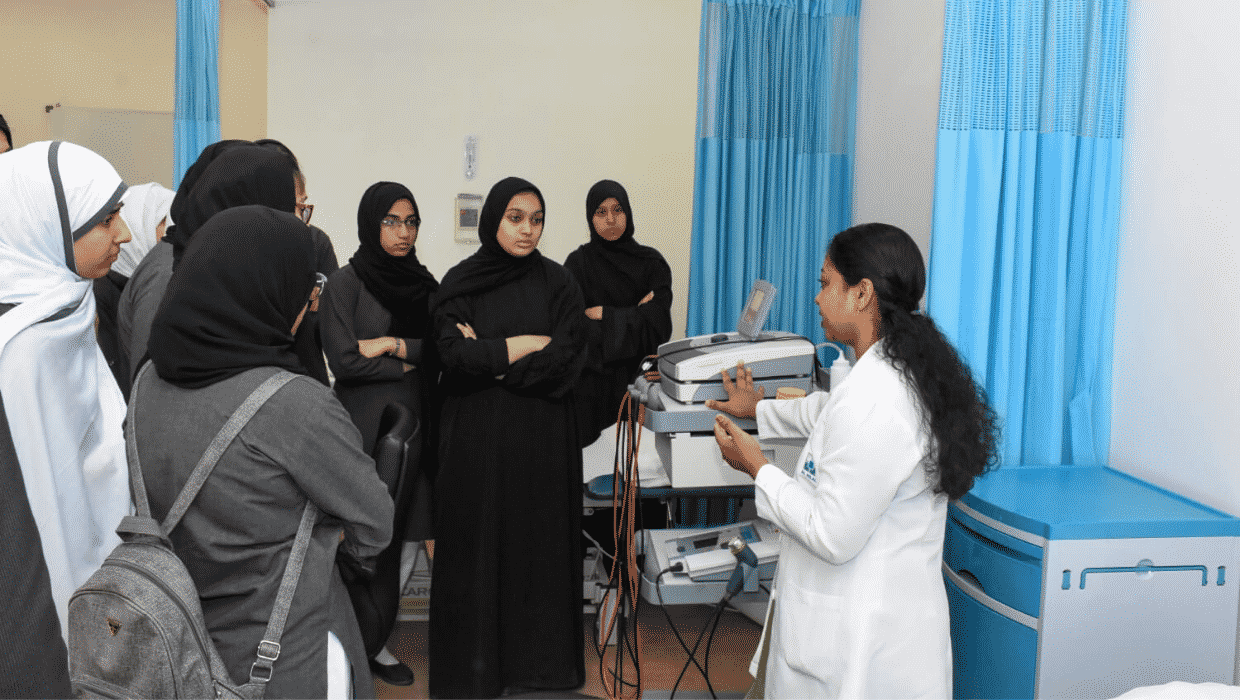 Students of Pakistan School also benefited by the health talk conducted by Doctors and Dentists on topics related to healthy lifestyle, healthy eating habits etc. Certificates of participation were also distributed to all the students in the end which made them motivated to attend such events in the future.
If you would like more information about the event, Please Call Asif Mohammad at +97336330810 or Anam Bachlani at +9733355461.