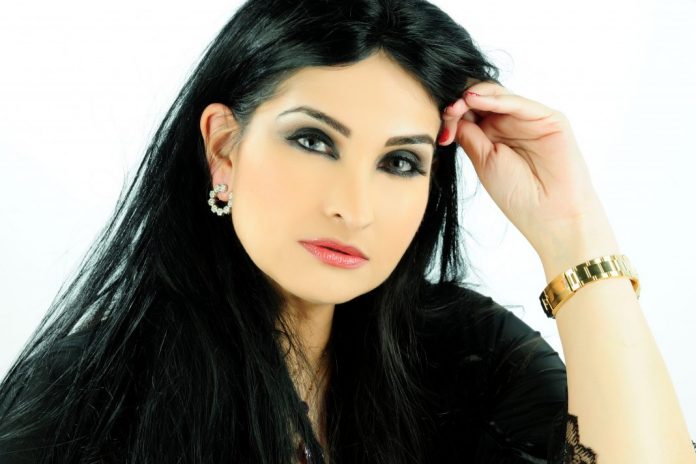 From heading one of the biggest car dealerships in the kingdom to launching Halal-inspired make-up line Ren of Fay, International Motor Trading Agency (A subsidiary of Khalil Ebrahim Kanoo) President Suzan Salman Kanoo continues a career that has given her rich experiences throughout. The self-confessed reserved child has even wrote the chart-topping Maher Zain single Awakening, learns Bahrain This Week as we join the intrepid businesswoman in telling her story.
Tell us briefly about yourself and your family.
My childhood was normal. I was shy as achild and I used to read a lot. I think it was because I was so shy I used to read a lot. That's what helped me with my writing. I feel deep down I'm a writer because I read so much. I would sit in a corner and read. But later, studying in Bahrain School, I began to win all sorts of accolades such as 'most friendliest' and 'most gifted' and so it was nice to become really popular from being so shy.
How has Khalil Ebrahim Kanoo grown over the years?
As you know K E K has done a lot for the community and will continue to grow. We believe in Corporate Social Responsibility and it is really part of our DNA. Personally, I believe in giving and we should all give back to the community whether it is financial, intellectual or emotional help.
I've travelled and brought aid to Middle Eastern refugees in dire situations. I saw some horrifying things but it helped me understand more of life and feel people more. In regards to the company, we also have a huge new service centre, another showroom set to open and we are also building housing for our employees.
How has your contribution added to the company's growth over the years?
My open-door policy makes it possible for anyone to come meet me personally. Whether its a janitor or just a person thinking of buying a car but not sure if they can afford it, my doors are always open.
I believe this made a significant difference. I don't know how often you get that at other companies. In how many other firms can you go straight up to the CEO? My gardener who used to work in the showroom sometimes comes to say hello and have tea. That's what my grandfather and father used to do I want to emulate that.
Additionally, it helps me keep in touch with the community. If I sit behind closed doors, how will I feel what the community is feeling or how will I understand what's happening?
My grandfather was an amazing entrepreneur. He was bringing in cars at a time when nobody had any. When you have someone like that in your family, you have to keep it going from generation to generation. It is only through reading his letters and correspondence that I realized his skill and spirit.
How did you end up writing Maher Zain's Awakening?
I write a lot. Sometimes I put my name on it and sometimes I do not. They read one of the poems I wrote and asked if they could meet me when I was in London. They were a group of British Muslims who wanted to change how Muslims are viewed around the world.
They asked if they could take my poem and turn it into a song. But they also said that they didn't have any money to give for it. I told them I did not care and I liked what their ambition is. So that's how it happened and it became huge. So I believe I made a good business decision there (laughs).
What have been your major challenges?
The main challenge we have now is an economic one. We're going through a very difficult period. We went through a rough spot in 2011. But I believe the company continued to grow. But I see light at the end of the tunnel and we'll continue investing. Because I believe in the country and its future. I'm putting my money where it counts. This is my country and I love it. I'd love to do much more for it.
What are some of the qualities that an entrepreneur must possess to become successful?
Everyone's different and is on a different journey. I think the main ingredient for success is passion. You have to have the passion for what you do. If you don't succeed today you will succeed next year. And you have to be persistent. Some people give up. None of the huge successful people hit it big at the first time.
If you look at the number of losses they have had, you will see that nobody makes it overnight. There's losses, losses and losses until they get to thrive. Even Alibaba CEO Jack Ma, one of the richest billionaires in the world, speaks of the many places that rejected him as no one wanted to hire him. Its passion, persistence and I think luck has a part to play too.
Any memorable experiences in your career as a businesswoman you would like to share?
When I first took over Mazda, not many thought I could succeed. It took years to get the company where it is at now and now they say she actually did it. I believe its a huge feat because its not a boutique but a car dealership. There aren't many women in these positions.
I don't think the environment is against it but its just probably because when a woman gets married her priority becomes her children. So there are conflicts and its not as easy as it looks. But I smile and make it look easy. I have three children, two in university right now and one at home. So balancing the house and company is difficult.
Tell us about your make-up line.
Ren of Fay is manufactured in North America and abides by Islamic Halal standards. This is one of the first make-up lines that is Halal as well as trendy.
Studying the market, I observed that we as Arabs are always emulating the West.
Therefore I thought they we should have our own make-up line. It features cleaner products that is also humane as it is not tested on animals. The line stresses the Beauty of Halal and is for the person who wants a cleaner product that is also humanely created.
Where do you see KEK five years down the line?
I hope stronger and better. I hope we can make a difference enough for our grandparents to be proud of. My father was a lovely man who was very humble. What I learned from him is to be humble.
What are some of your biggest accomplishments?
Having children I'm proud of. To me, they are blessings and I hope I gave them what they needed. They are driven and they have passion.
What would your message be for aspiring entrepreneurs?
Believe in yourself. The problem we have is that we have this lack of belief. I'm running a car business, real estate and I'm launching a make-up business. If you just believe in yourself and choose something you like, you will find success.
I have younger women asking me what I think they should do and I always tell them 'Do something that you love and specialize'.
At that time, the whole generation thought they could only work behind the desk. But I told them to specialize. If you've the talent for something like art, be it and then grow with it. Some girls are amazing in the kitchen but they don't think it is good enough.
The amount of money and freedom is just as much as if you're behind the desk.
However, it's also so easy for people to put each other down. And that's one of the worst things you can do.
My son at the age of 14 told me he wanted to buy a supermarket in Muharraq.
His friends laughed but I was surprised at his entrepreneurial spirit and encouraged it.
Never put anyone down, whether
its your child or your friend. We can't all be clones.