Bahrain International Circuit (BIC) launched the countdown for a spectacular Formula 1 2018 Gulf Air Bahrain Grand Prix, which promises to be an experience you won't want to miss.
Combining the very best of international motorsport with top-class family entertainment and major international music artists, "The Home of Motorsport in the Middle East" is once again set to be the world's focus of attention on April 6 to 8.
Headlined by the highly anticipated 57-lap night race, the Bahrain Grand Prix weekend marks the second of 21 rounds on this year's FIA Formula 1 World Championship.
In a Press conference held today at the circuit in Sakhir, BIC announced a series of exciting details of Formula 1's most colourful race weekend.
Speaking at the media event were BIC Commercial Director Sherif Al Mahdy and Gulf Air Director of Corporate Affairs and Communications Mrs. Diya Al Shakar. BIC Chief Executive Shaikh Salman bin Isa Al Khalifa was also in attendance.
Al Mahdy commented: "Each year, we strive to deliver an ever more exciting race weekend and 2018 will be no exception. New rules, new drivers and a revised programme for the race weekend will make the experience for fans better than ever.
"In 2017, we saw a record-breaking event, with 33,000 fans in attendance on race day and 93,000 over three days. This included a sell out for the Main, Turn One and University Grandstands, as well the highest ever ticket sales for the Paddock Club. Given how tickets are selling so far this year, we expect similar interest, so we would urge fans to get their tickets early, to avoid disappointment.
"The slogan for our Grand Prix this year is 'Race the Stars', with the long list of Formula 1's superstar drivers set to compete under the stars of The Kingdom of Bahrain for a fifth successive night race. It is with great pride that we invite everyone to join us here at 'The Home of Motorsport in the Middle East' for an experience you won't want to miss!"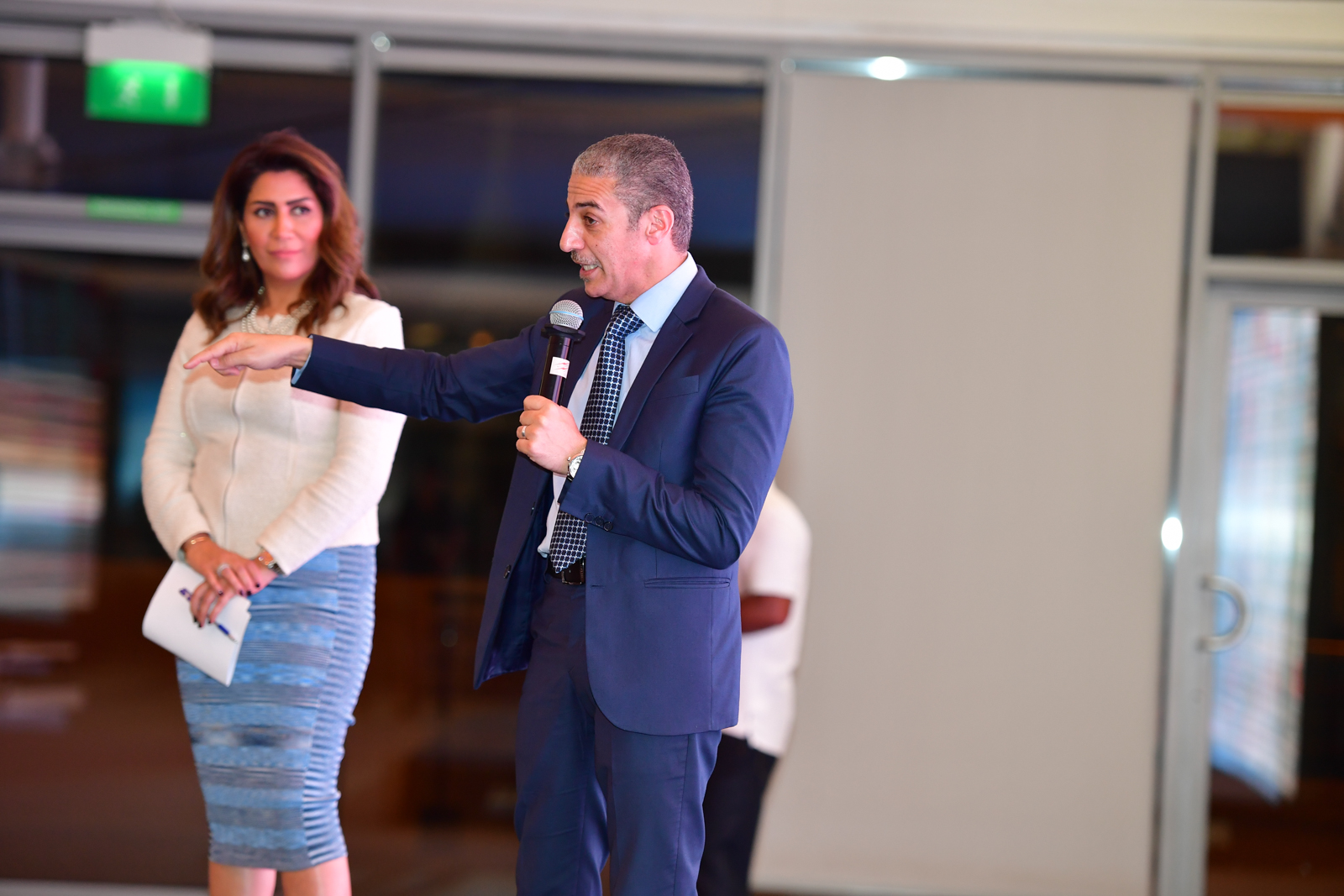 Changes to race weekend 
This year's Bahrain Grand Prix race will flag off at 6.10pm, 10 minutes later than its regular start time. This time adjustment was implemented by Formula 1 for all Grands Prix, with the aim of allocating more time for broadcasters to show an extended pre-race build-up.
Formula 1 has also announced changes which will mean fans can get an even closer experience of racing. The introduction of 'Grid Kids' will see up and coming local young drivers playing a major role in the pre-race build up, whilst the new Formula 1 Pirelli Hot Laps programme will be launched at the Bahrain Grand Prix. This will offer a few lucky fans the chance to be driven round the track by an F1 driver. In addition, fans will also have the opportunity to join the 'Truck Tour' experience, parading around the circuit in open top buses during the race weekend.
All these changes are in the context of a new season of F1, which inevitably brings changes to the teams and their set ups. McLaren has a new engine partner in Renault and there are several driver changes, including Charles Leclerc, the reigning Formula 2 champion, who is joining Sauber.
Amongst the new technical regulations, the use of a halo cockpit protection device will be the most obvious modification to the car, providing an additional safety feature for the drivers in case of an incident.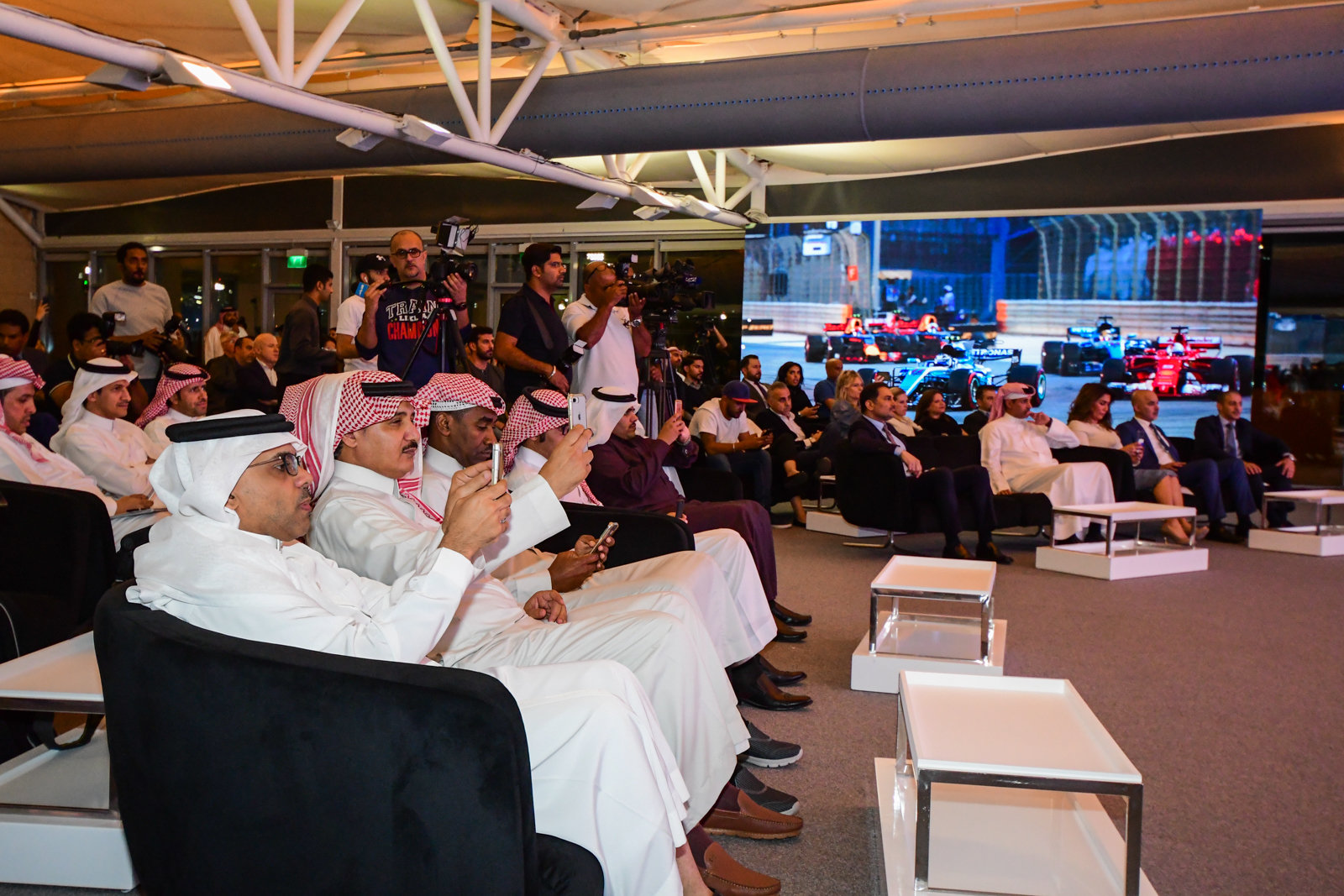 F2 and Porsche GTE Cup Middle East support races
There will also be plenty of racing in the two support series, the FIA Formula 2 Championship and the Porsche GT3 Cup Challenge Middle East.
Formula 2 is the chief feeder series to Formula 1, with many of its graduates moving on to the top flight after honing their skills at this level. The BIC is delighted to be staging the opening round of its 2018 season.
The Porsche GT3 Cup is the biggest and most popular one-make motor racing championship in the entire region. It has been the number one choice of the Arab world's most promising circuit racing drivers to broaden their racing experience in a professionally run series. The series will be holding its sixth and final round of its 2017/2018 campaign.
Reverse bungee, musicians and dancers to entertain at BIC's F1 Village
Off the track, among the big attractions will be a trio of extreme rides, including a Reverse Bungee, a SCAD (Suspended Catch Air Device) Freefall and a Sky Coaster.  There will also entertainment throughout each of the three days at the Circus Stage, and from the Roaming Acts and Street Musicians and Dancers. Those passing through BIC's tunnels will also have live performers to keep them entertained.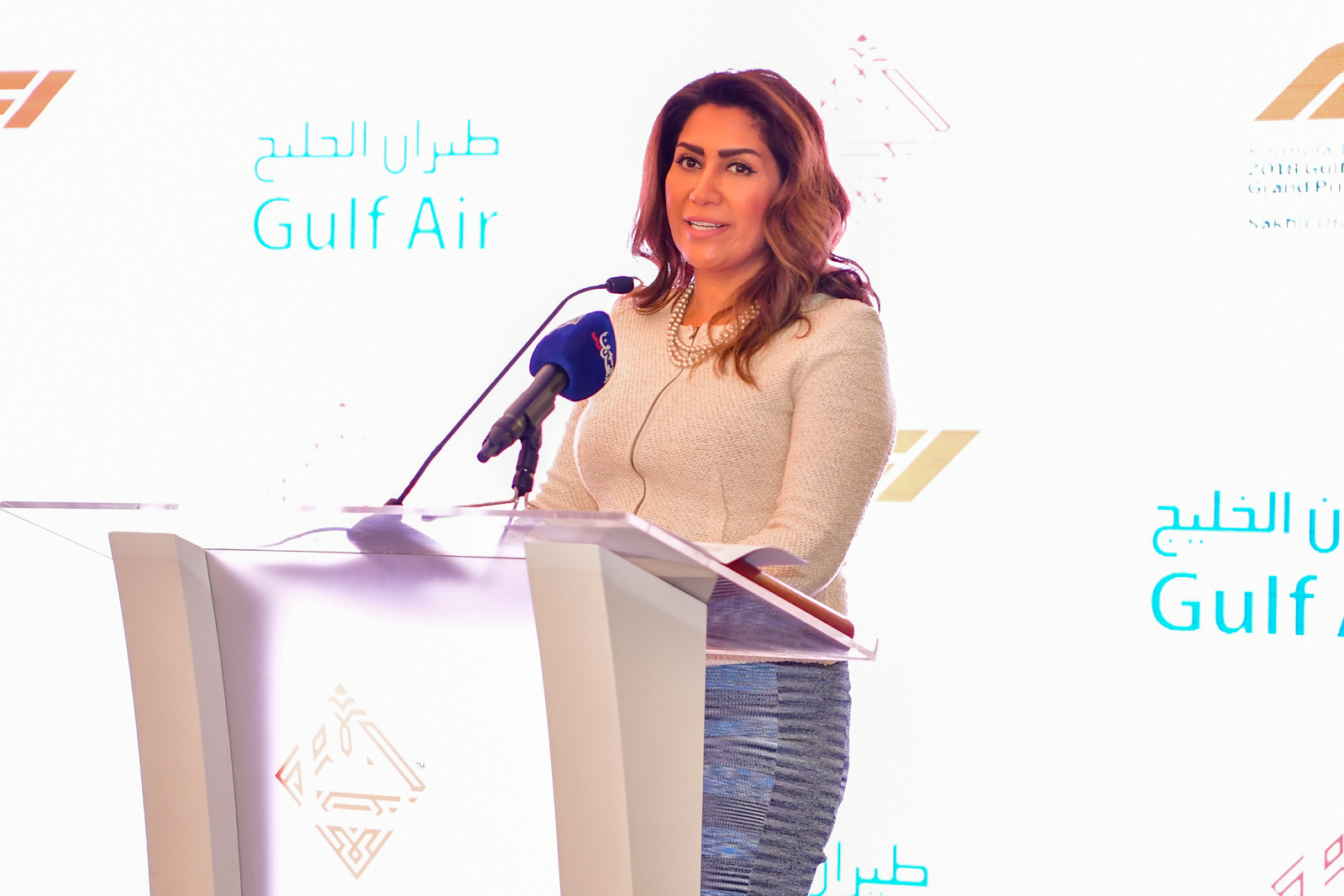 Kids to enjoy huge tent with four major attractions
Young children will be able to enjoy a wide selection of engaging activities, all within a massive tent erected in BIC's Formula 1 Village. Within this marquee, BIC has created four zones allocated for Circus Shows, Theatre Shows, a Candyland Interactive Zone and a Play Ground.
The off-track entertainment will be led by a series of music concerts featuring top-class international artists, the details of which will be announced by BIC soon.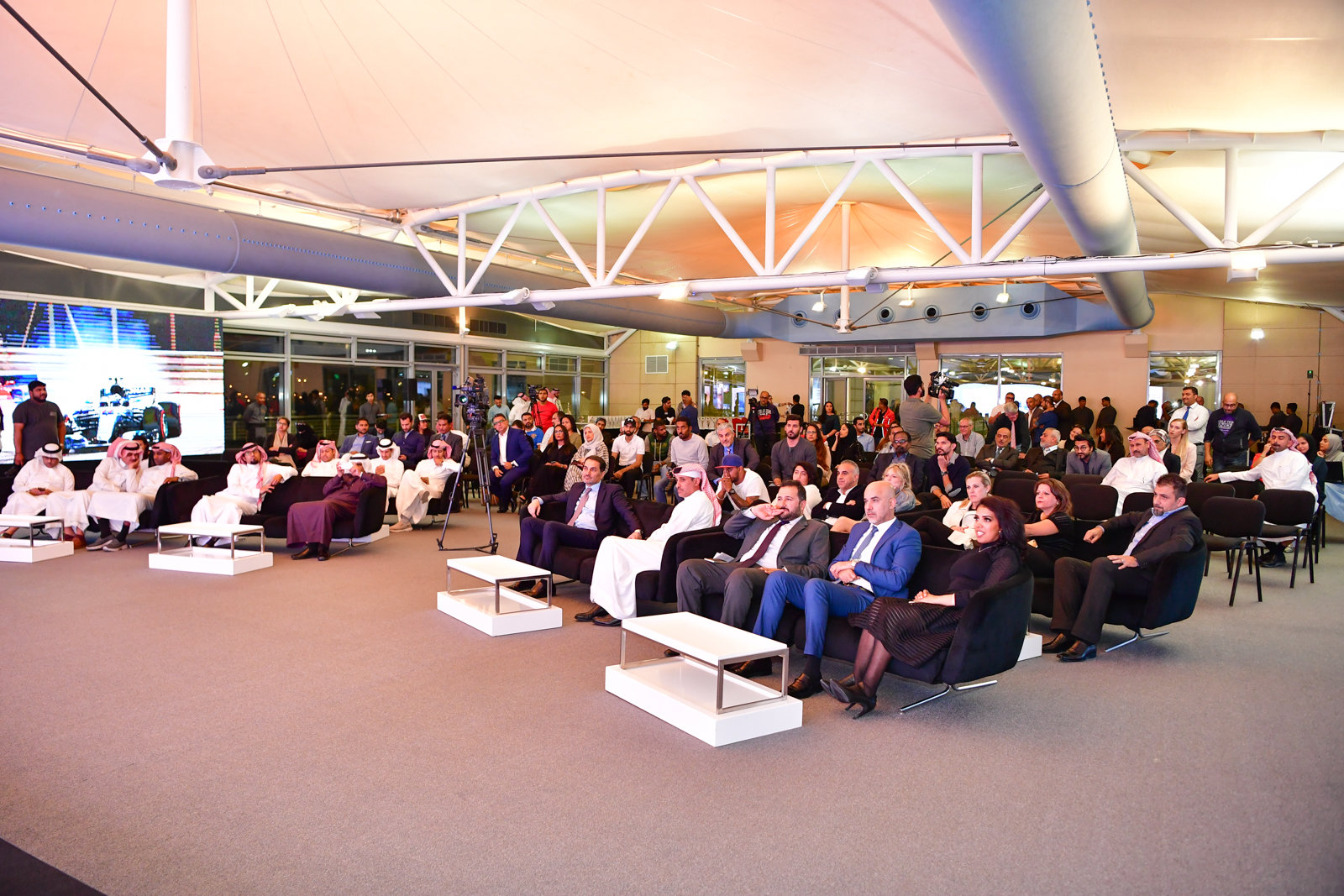 Tickets available now, including new options for Batelco Grandstand
Tickets to this year's Bahrain Grand Prix can be purchased at the BIC stand at Bahrain City Centre. They can also be bought online at www.bahraingp.com or by calling the BIC Hotline on +973-17-450000. The prices are amongst the most competitive for any event on the Formula 1 calendar, with prices held at the same level for the fifth consecutive year.
Tickets can be purchased for seating at the Main Grandstand, Batelco Grandstand, Turn One Grandstand, University Grandstands and Victory Grandstands. Main Grandstand seats cost BD150 each for the three days, while Batelco Grandstand tickets are BD120 and Turn One tickets BD100. University and Victory Grandstand tickets cost BD60.
Also, for the first time this year, fans will be able to purchase a single Friday ticket for the Batelco Grandstand at BD60, or they can buy a two-day ticket for Saturday and Sunday, also for the Batelco Grandstand for BD100.

Both new ticket options offer great value for money for seating at a prime location, offering a perfect view of the inner part of the circuit, the support race pit lane and plenty more.
For further information on the 2018 Formula 1 Gulf Air Bahrain Grand Prix or to make a booking for tickets, visit bahraingp.com or call the BIC Hotline on +973-17-450000.
Also, find BIC on Facebook (facebook.com/OfficialBahrainInternationalCircuit), follow BIC on Twitter (@BAH_Int_Circuit) and Instagram (instagram.com/bah_int_circuit), and subscribe to BIC's YouTube channel (youtube.com/Bah_Int_Circuit) for regular updates on all happenings at the world-class Sakhir circuit.