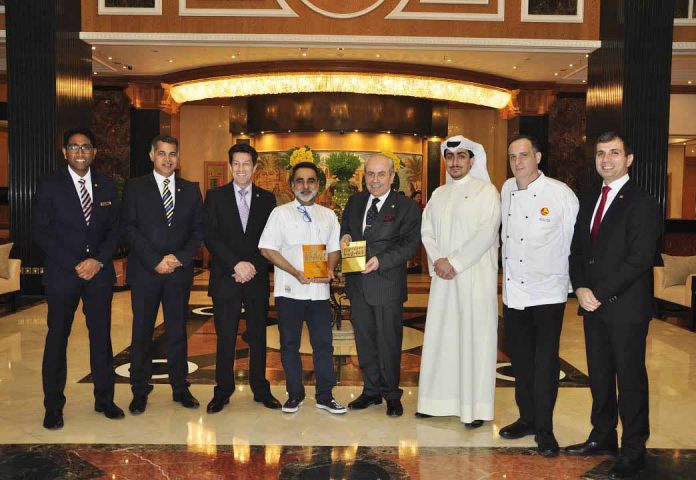 Rasoi By Vineet, The Gulf Hotel Bahrain's fine dining Indian restaurant, operated by Michelin starred chef Vineet Bhatia was awarded as the best restaurant in the Kingdom of Bahrain and also for The Best Indian Restaurant category in the Food and Travel Awards Ceremony held under the patronage of H.E Mr. Zayed bin Rashid Alzayani, Minister of Industry, Commerce & Tourism.   
The food and travel awards, hosted it second year and is Bahrain's ideal prestigious award which cultivates Bahrain's high standard in hospitality and travel.
The Food and Travel Awards is a statement of Bahrain's position of choice, highlighting the best restaurants, cafes and hotels.
"Winning this award proves Rasoi by Vineet's remarkable cuisine as "evolved Indian food that never stops evolving", Said Vineet Bhatia.