The Saudi space mission, scheduled to launch from the United States, is set to take place as planned, according to the recent announcement. On Sunday, May 21, Rayyanah Barnawi, the first Arab Muslim female astronaut, and Ali Al-Qarni will embark on a journey to the International Space Station (ISS). This mission is a significant milestone for Saudi Arabia, showcasing the country's ambitions in space research and aligning with the goals of Vision 2030.
During their time on the ISS, the Saudi astronauts will conduct 14 groundbreaking scientific experiments in microgravity. These experiments aim to provide valuable insights for scientists and researchers, enabling them to develop innovative methods to create suitable conditions for further space exploration. The outcomes of these experiments will not only advance Saudi Arabia's global standing in space exploration but also contribute to the scientific progress of future space missions.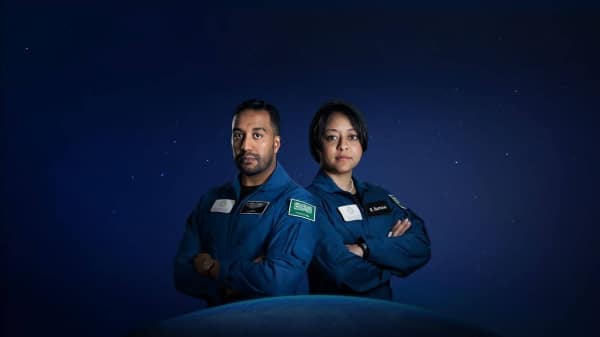 Furthermore, the mission will promote educational awareness by involving 12,000 Saudi students in three experiments through live feeds. This initiative aims to inspire and engage young minds in the wonders of space exploration, fostering interest in scientific fields and encouraging future generations to pursue careers in space-related disciplines.
Once the mission is accomplished, Saudi Arabia will join the select group of countries that have had two astronauts simultaneously present aboard the ISS. This success will elevate the Kingdom's global reputation in the field of space exploration and further solidify its commitment to serving humanity.
The Saudi astronaut program, launched on September 22 last year, plays a crucial role in preparing future astronauts and space engineers. The program emphasizes high-quality educational and training initiatives, participation in scientific experiments, international research collaboration, and the prospect of undertaking future space-related missions. This upcoming mission represents a significant milestone in the program's journey, bringing Saudi Arabia one step closer to achieving its space exploration objectives.