Reach Mentoring, the first non-profit organisation delivering structured mentorship programmes for women professionals in the Middle East, in partnership with FinMark Communications in Bahrain, has kicked off its inaugural programme in the Kingdom focusing on helping professional women in Bahrain equip themselves with the skills needed to succeed in the Middle East workplace.
Introductory workshops delivered by Reach board members gave both mentors and mentees an insight into the mechanics of the year-long programme. A total of 27 potential mentors, consisting of senior male and female professionals from across industries, and 46 potential female mentees from leading Bahrain-based corporates and other professional organisations attended.  Participants included those from: AXA Gulf, Bahrain Airport Services (BAS), Bahrain Islamic Bank (BISB), Central Bank of Bahrain (CBB), Citi, Deloitte, Mumtalakat, National Bank of Bahrain (NBB), Servcorp, Trust RE and Zain Bahrain, with the latter company hosting the sessions at their Bahrain headquarters.
Mentors and mentees selected to take part in the programme will be paired through a specialised online platform that uses algorithmic matching to align individual interests, goals, communication styles, development objectives and personality traits. Successfully matched applicants will then schedule face-to-face meetings and begin the 12-month  Reach program.
Reach Board Member, Ms. Racha Al Khawaja, said: "We're pleased to move one step closer to welcoming our first Bahrain cohort into the Reach Mentoring programme. Since we established the organization in 2013 we have seen almost 300 women complete their mentorship journey with us, and we look forward to expanding that through this exceptional group here in Bahrain."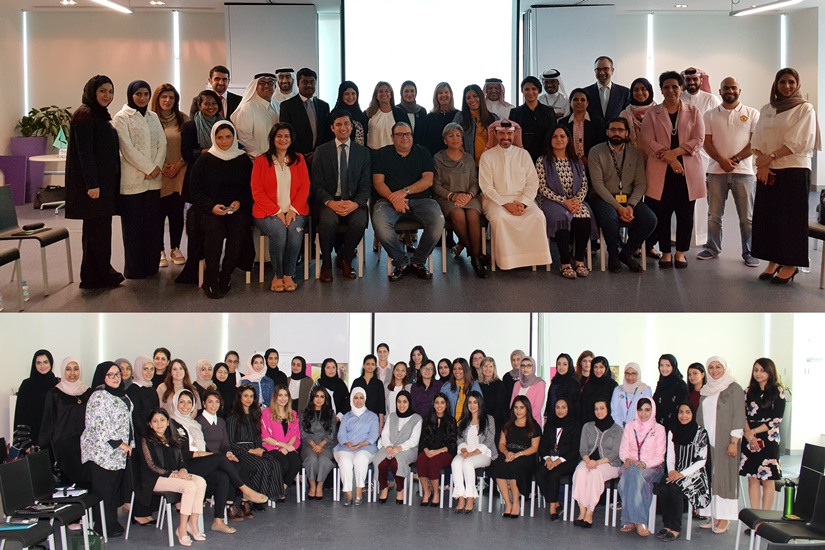 Zahraa Taher, Managing Director of FinMark Communications, added: "We're delighted with the strong response, participation and support for the Reach Mentoring programme from leading Bahraini companies and organisations who understand the benefits of a structured professional mentorship programme for women. We look forward to announcing the first Bahrain cohort soon and raising further awareness of the need to support and help advance Bahrain's next generation of women business leaders."
For more information, please visit   www.reachmentoring.org and www.finmarkcoms.com